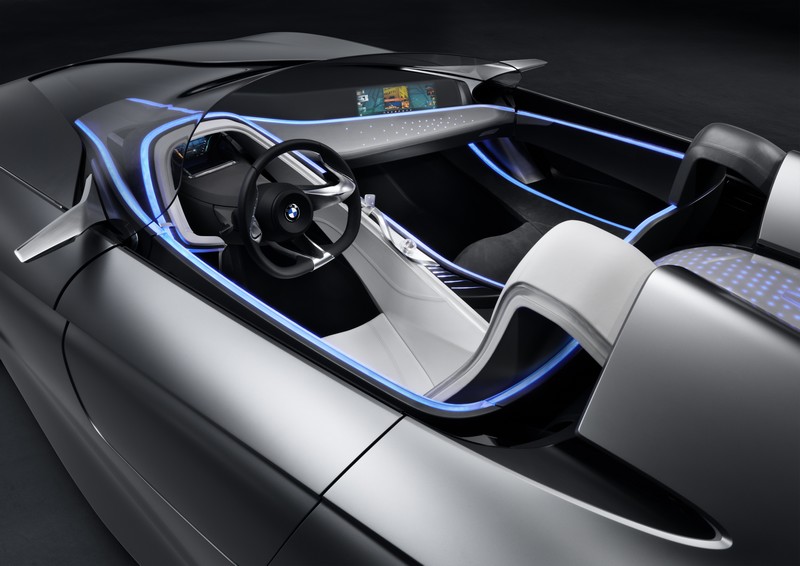 From electric drive systems through gull-wing doors to fabric outer skins – the concepts are always focused on the future and brimming with visionary potential. Concept cars serve a variety of purposes, whether they are conceived as design studies, to help develop and implement new technologies, or to visualise what form new production models will take.
The 1971 BMW Turbo was the first-ever concept car to have been built by BMW. The novel design of the world's first safety sports car – which wasn't merely a technology test bed but also a styling study – signalled an entirely new approach in the safety debate at the time. With its innovative and pioneering take on the fundamental concept of a modern car, it placed the occupant at the centre.
Vision cars list include: BMW Vision ConnectedDrive (2011), BMW 328 Hommage (2011), BMW Vision EfficientDynamics (2009), BMW Gina Light visionary model (2008), BMW M1 Hommage (2008), BMW Concept Coupé Mille Miglia (2006),BMW Turbo (1972).
Near-production concept cars include: BMW Z9 Gran Turismo (1999), BMW Z9 Convertible (2000), BMW X Coupé (2001), BMW Concept Study CS1 (2002), BMW xActivity (2003), BMW Concept Z4 Coupé (2005), BMW Concept 1 Series tii (2007), BMW Concept CS (2007), BMW Concept X1 (2008), BMW Concept 5 Series Gran Turismo (2009), BMW Concept 6 Series Coupé (2010), BMW Concept Gran Coupé (2010), BMW Zagato Roadster (2012), and BMW Concept Active Tourer (2012).