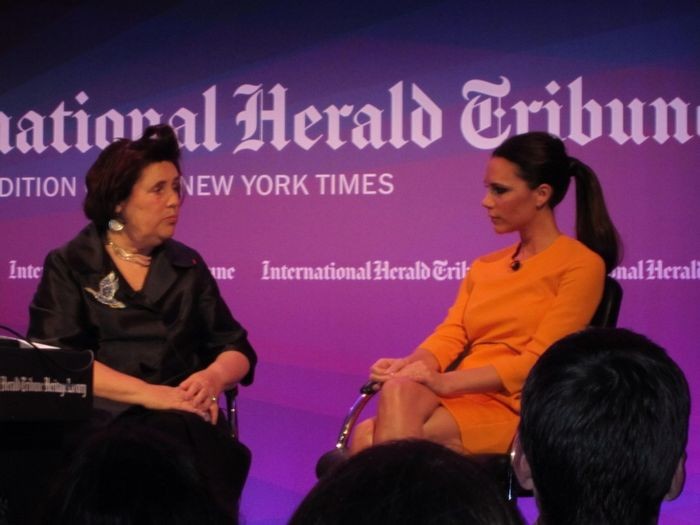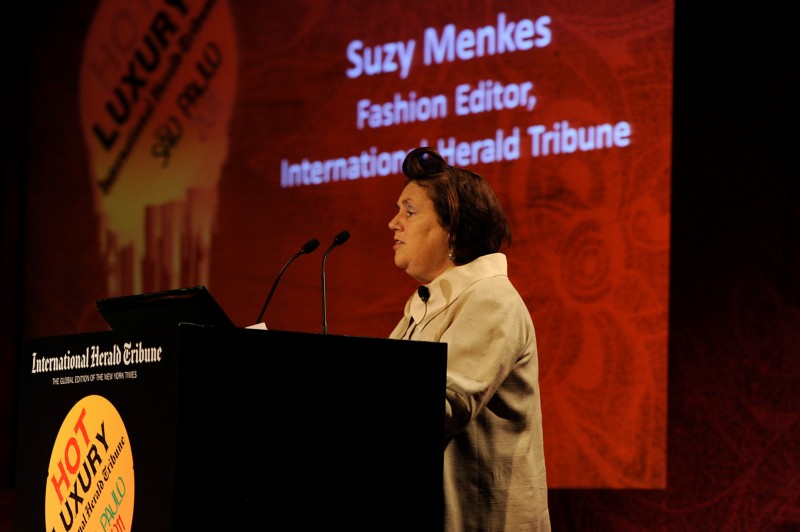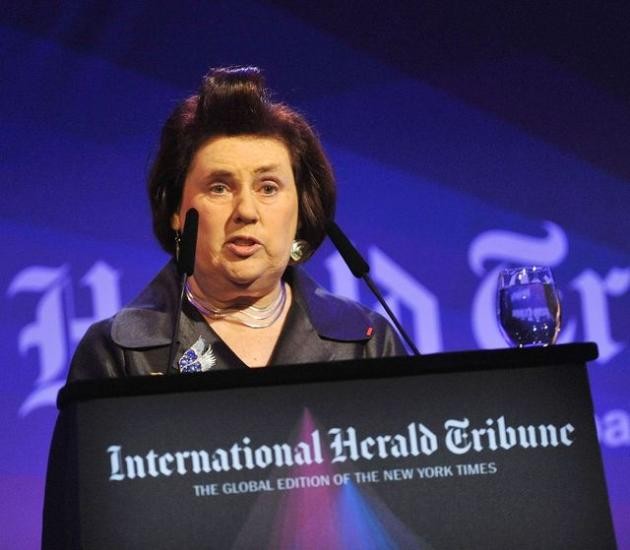 ---
This article titled "Suzy Menkes leaves International Herald Tribune for Vogue" was written by Hannah Marriott, for The Guardian on Monday 3rd March 2014 18.53 UTC
As famous for her towering quiff as for her exacting show reports, Suzy Menkes – one of the most recognisable and influential fashion journalists – is to leave the International Herald Tribune to join Vogue.
The move comes four months after the Paris-based Tribune rebranded to become the International New York Times in an attempt to become a more globally recognisable brand. The 70-year-old British writer was one of the Tribune's most high-profile assets, respected by designers and editors alike.
Menkes joins another powerful Brit at the Condé Nast group, Anna Wintour, who remains Condé Nast artistic director and editor-in-chief of US Vogue.
In her new role as international editor, Menkes will work as a critic and reporter on Vogue's websites across the world. She will also play a part in the organisation of an annual luxury conference for Vogue's parent company, Condé Nast International, as the publisher increasingly turns its focus to digital media and spin-off events such as the Vogue festival, as well as its core print magazine business.
Menkes pulls no punches with her reviews: Alber Elbaz, of Lanvin, said: "When we designers do a good collection, Suzy is so happy for us, and when we do a bad one she seems almost to get angry."
"Suzy Menkes is a unique talent, with superb judgment about fashion and keen insight into the business behind it," said Condé Nast International chairman and chief executive Jonathan Newhouse.
Menkes said in a statement that after 25 years at the International Herald Tribune it was the "perfect time to embrace a new challenge in the digital age".
Founded by publisher Gordon Bennett, the Tribune began life as the European edition of his New York Herald, catering for American expats in Paris.
It became known as the New York Herald Tribune in 1960 when Jean Seberg appeared in Jean-Luc Godard's film Breathless selling copies on the Champs-Élysées.
guardian.co.uk © Guardian News & Media Limited 2010
Published via the Guardian News Feed plugin for WordPress.