A custom Thomas Pink & Glenmorangie experience.
Glenmorangie Single Malt Scotch Whisky has partnered with luxury shirt brand Thomas Pink to present three distinct 'perfect pairings' of their unnecessarily well made brands.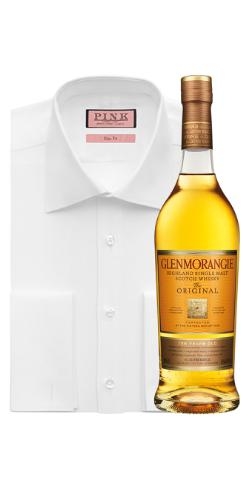 The Classic Gentleman' – tailored to fit a knowledgeable and sophisticated man who is eternally classic.
'The Classic Gentleman' pairing features Glenmorangie Original, an elegant and floral spirit and the real backbone of the Glenmorangie range. A must have for any Scotch drinker, Glenmorangie Original is paired together with Thomas Pink's Classic White Shirt, the hero of any gentleman's wardrobe.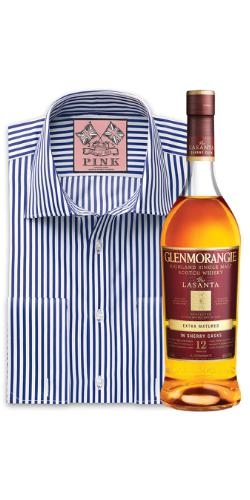 'The Discerning Adventurer' set features The Lasanta Sherry Cask Finish, a 12 year old Single Malt extra matured in Oloroso Sherry casks, coupled with Thomas Pink's Bengal Stripe Shirt collection, a brightly colored line which takes its inspiration from the rare and beautiful fabrics associated with East India. This pairing is perfectly suited for a refined and confident man who indulges in life's pleasures and enjoys new discoveries.

'The Ultimate Perfectionist' package joins together Glenmorangie Signet, the masterpiece of the portfolio alongside Thomas Pink's Imperial Collection, a line of skilfully crafted shirts made from the finest fabric in the company's range. This exquisite pairing fits the ambitious man who seeks out precious and rare items and goes above and beyond to experience the best that life has to offer.