New technology naturally integrates human pedaling power with electric propulsion, making it possible to bike almost anywhere.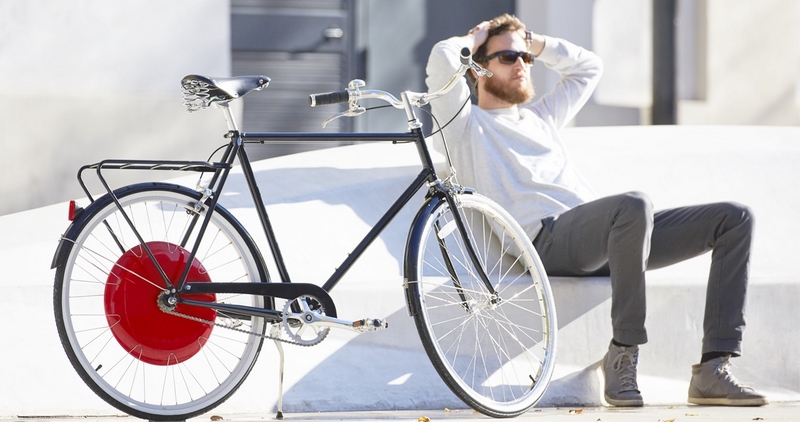 "People are smart and can adapt to technology, but good technology should be smart enough to adapt to people," said Assaf Biderman, founder and CEO of Superpedestrian, a robotics company founded out of MIT. "We set ourselves an ambitious goal: integrating with a rider's body in a way that makes you feel naturally stronger. It took over three years of engineering, but I can finally say we made that dream a reality."
Superpedestrian announced it's making the technology commercially available for the first time in its new version of the Copenhagen Wheel.
Bikes equipped with the new Copenhagen Wheel sense the rider's most minute motions and amplify their pedaling power by up to 10 times using the drive system embedded in the sleek red hub.
Adaptability is key. The new Copenhagen Wheel can be easily installed on almost any bike, turning it into the ultimate vehicle for riders everywhere, regardless of their age, physical ability, or technological aptitude. The powerful technology hidden inside the Wheel includes a combination of sensors, computers, a battery, and motor that respond faster than the body can detect – resulting in the sensation of having superhuman speed and strength. When braking, the Wheel captures energy and recharges the battery.
Riders can choose how much boost they receive through ride modes available in the Wheel smartphone app: from super-fast Turbo to works-against-you Exercise. The phone is also used as a key to enable or disable a rider's bike. The new Copenhagen Wheel also includes a self-diagnostic system that ensures safety and reliability.
"There is a lot of engineering craft, and love, that has gone into the Wheel," said John Maeda, the world- renowned designer who advises Superpedestrian. "Which makes the bike feel like a direct extension of your body. It's the essence of great design – it's pure magic."
For those who would like an entire new bike, Superpedestrian is now offering the limited-edition Wheel + Bike – stylish and minimalist bikes that come with the new Copenhagen Wheel pre-installed.