Smashbox Cosmetics collaborated with Makeup Artist Vlada Haggerty, best known for her jaw-dropping liquid lip-art looks, and Jewelry Designer Zoe Chicco to create their very own lip transformation, holding the Guinness World Record for "The Most Valuable Lip Art."
During the hour long lip art installation 2017 Vlada Haggerty used over 6.5 carats and 80 diamonds provided by jeweler Zoe Chicco with the final appraisal totaling a staggering $26,500. The extravagant lip look was created with Smashbox Be Legendary Liquid Metal in Crimson Chrome and Smashbox Always On Liquid Lipstick in Bawse with gold foil and jewelry applied over the base colors. The moment was photographed by Davis Factor, Founder of Smashbox Studios.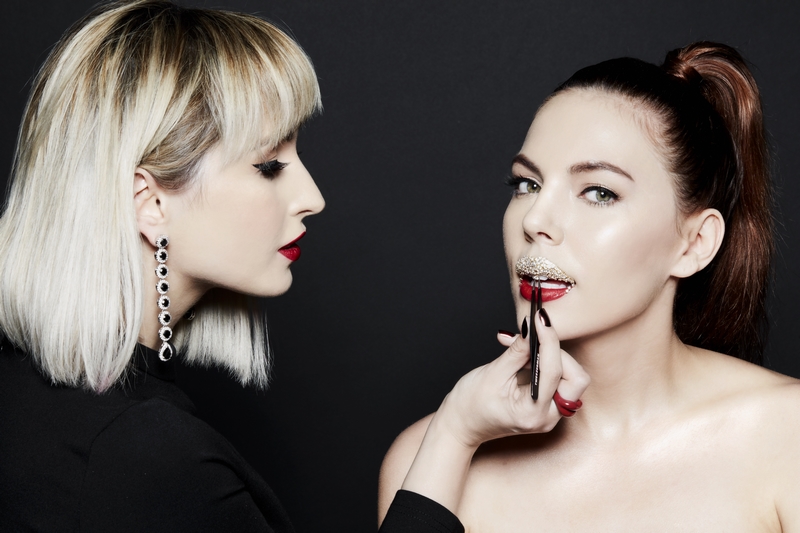 The Smashbox Be Legendary Lips are liquid lip gels that glide on smooth and deliver rich, saturated color with an incredible chrome finish in just one coat. The Be Legendary Lips come in 9 different shades.
But it's not Vlada's only stunning piece of work. Haggerty is well-known for her iconic "lip drip" looks. But from cityscapes, fruits to cartoon characters, she has done it all.