For bagmaster Leonello Borghi, leather become a passion, an addiction and an innovative material that can open doors to recognition. The feeling of the leather hooked the Lancel's artistic director at an early age. Then came the apprenticeship at the Italian manufacturing magnate Gino Ferruzzi, later projects for Prada, Ralph Lauren, and a collaboration with Giorgio Armani on his inaugural accessories collection. The love affair with high-end accessories and leather materialized with the launch of his premier men's accessories (in 2001) collection and the appointment as Lancel's creative director.
A 2LUXURY2 interview made with the help of our contributor – Yang Di. See more about her and her work in "About Us" section.
How do you define your style?
First, I always try to understand what I look like and what fits me or not. I try to make sure the style suits me and I feel comfortable. When people are not comfortable they look like they are wearing costumes. Bags should suit your personality. I don't believe in the whole "It" bag that is becoming more important than the person. The bag is there to enhance your beauty, not to take you over.
The fashion industry is changing fast. How about accessories?
There there are two different ways of thinking of the industry: a fashion way and a style way. Fashion follows the calendar and you have to change season by season. When you are in the style business, it means you have a voice, a spirit and DNA. From season to season, even though you add new things, there is a red thread going from beginning to end. Lancel is in the style category. Of ten it takes longer to establish a certain look and style.
Lancel & Dali. How Daligramme is born?
The Daligramme collection was born after we found the "Dali'" in our archives. A one of a kind bag that Dali' designed for his wife and muse Gala and was realized by the atelier of Lancel in Paris.
What does it mean for you – what is the message for the woman who wears it?
Behind this collection there is a unique alphabet of love that the greatest artist of the 20th century created for Gala. It is a declaration of love. The women that wears our Collection they know that they are wearing a love story, a special and emotional declaration.
Which city most inspires your work? New York, Paris, or Florence?
It's the balance of all fo them. In Paris, there is a feeling and Parisian look. For New York, there's energy and a vibe that's unique for me. In Shanghai, I'm drawn to the architecture and the Art Deco. The city is sparkling so I created Premier Flirt "Shanghai" edition bucket bag, exclusive to the Shanghai concept store, which reflects the energy of the city.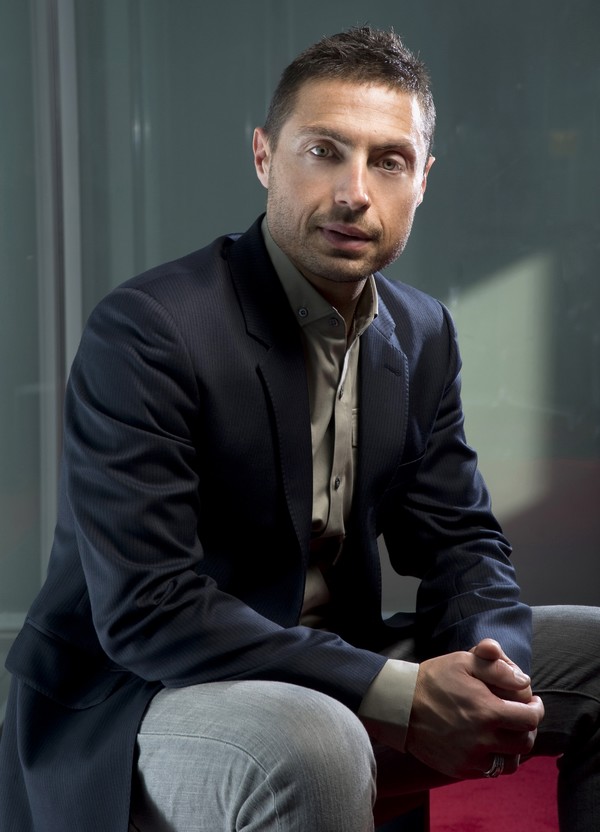 What means luxury to you in one word?
Luxury for me is a personal and emotional experience. In my case a deserted white sand beach and turquoise water.
What are your models or fundamentals in life which you will recommend to others?
Be true to yourself. Live every moment as if it was the last one.
What is your criteria for luxury in order of preference
My criteria for luxury is based on emotion and customized experience.
What is your favorite luxury brand(s) and why?
The first one is of course the Maison Lancel and I am proud to be its artistic director.
I am also fascinated with another parisian luxury house that was unfortunately closed in the 50's called Elsa Schiaparelli.
Such visionary designer has be.
Name 5 luxuries which are "indispensable" for you and why:
Space : I like to move freely around without obstacles.
Light: the reason why everything exist
Sound: either is a total silence or the perfect Bose sound of a blissful music
Time: either is that extra 10 minutes of sleep in the am or the long hours while creating, time is essential
Positive energy: everything is better and more luxurious when it comes from a positive place with a positive energy
Digital and Luxury. Love or Hate? What means "digital" for you ?
Digital in Luxury is essential when used properly without abuse.
Nothing will replace the experience of a store, a smile, and the touch of the product but life is filled with new technological invention and digital is one of those.
I personally embrace the digital world and I try to use to my benefit without getting caught in all the craziness of it all.
How will be luxury in the future?
Luxury in the future will be more and more rare. It will be about personal experience and emotion.