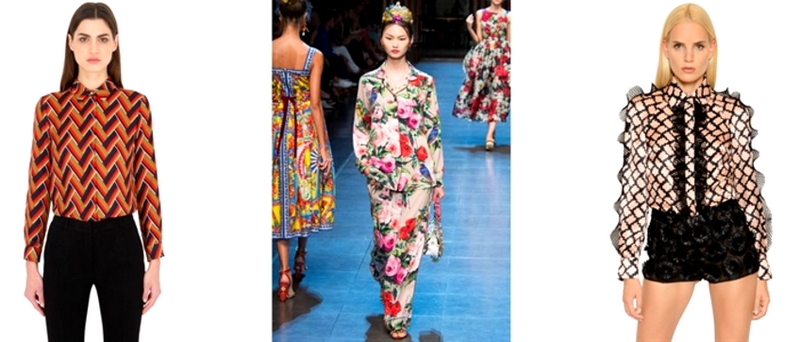 ---
This article titled "Silk shirts and silver shoes: 2016 style resolutions for grownups" was written by Alyson Walsh, for theguardian.com on Monday 4th January 2016 15.57 UTC
In my 20s, barely a weekend would pass without some stab at reinvention. Whether indiscriminately following fashion (velvet catsuit, anyone?) wobbling around in ill-fitting second hand shoes or bleaching my hair, not all of them were pretty. But beyond a certain age, style becomes personal. The urge to buy into every trend subsides and it's all about finding an individual look; one that's timeless and ageless and works for you. While that can be a joy, it can also mean it's all too easy to lose touch with the fashion zeitgeist or forget to experiment and express yourself. So in the spirit of New-Year renewal here are my fad-free grownup style resolutions for 2016.
Have a tidy up
I'm continually assessing and refining my wardrobe – not in an obsessive, expensive way, or for Instagram, just to keep in tune with what's going on and avoid looking dated. Items that are no longer worn go to charity, and I do practice the "one-in-one-out" rule. Having said that, I seem to have reached a decluttering plateau, a point where a new tactic is needed. Bring on Marie "KonMari" Kondo's new book Spark Joy: An Illustrated Guide to the Japanese Art of Tidying. It could be just what I need to help clear the overflowing T-shirt drawer and reduce the multiple pairs of jeans that may be getting better with age but aren't actually being worn.
Wear what you own
Another way to spend a rainy Sunday afternoon is to experiment with what fashion magazines call "shopping your wardrobe", and what I call wearing the clothes you've already got. One place to take inspiration when trying new combinations of old clothes is from Gucci's Alessandro Michele (worn in the picture above by the perennially stylish Tiffany & Co design director Francesca Amfitheatrof ) and go for a little retro-inspired maximalism. Mix things up by wearing a brocade or tweed jacket with a Lurex top and jeans, or a pussy bow blouse with patterned trousers. As Iris Apfel says, in life and in fashion: "It's good to maintain a sense of wonder."
Be considerate (and get your money's worth)
After a bout of Japanese-inspired tidying and re-imagining what's left there maybe a few gaps or items that need replacing (ssh, don't tell KonMari). When buying new things, think about longevity – and that doesn't necessarily mean designer fashion, there's good stuff to be had on the high street at COS, M&S Best of British, Uniqlo, Finery, Toast. Become a considerate and savvy consumer by taking a leaf from sustainable fashion expert and founder of Eco-Age, Livia Firth's book. Her philosophy is to ask at the moment of purchase: "Will I wear it a minimum of 30 times?" If the answer is yes, she buys. If not, she doesn't.
Go for year-round Casual Glamour
This is the combination of easy-to-wear, everyday basics together with look-at-me standout pieces, the things that you love like a Bella Freud sweater or a fabulous coat, that bring an outfit to life. Team a beautiful silk top from Jigsaw with a favourite pair of black trousers and statement earrings; wear posh tracksuit bottoms or leggings (try Hush) with an oversized shirt and tailored jacket. The aim is to cultivate a series of go-anywhere looks with added sparkle and shine, or a smidgen of texture and embellishment. These are the sort of classic investment pieces you can find reduced in the sales right now (like this velvet blazer by the Kooples) that work both day and evening, indoors and out. All. Year. Round.
Step into fabulous flats
The good news is flat no longer means frumpy. From gold Gucci loafers to posh brogues to Topshop's silver boots (pictured at the top), there are plenty of run-around styles with added wow-factor.
Say yoo-hoo to Hygge
There comes a point when staying in is preferable to going out, particularly on a Scandi Saturday night with a couple of episodes of Nordic drama to keep you company (coming soon: Follow the Money and Blue Eyes). Forget fad diets and Dry January, now is the time to embrace the Scandinavian concept of Hygge (pronounced hoo-ga); of feeling cozy and snug, and being kind to yourself. Your clothes can contribute to this cosy feeling – think luxury loungewear, cashmere jumpers and socks, sheepskin slippers. Uniqlo and M&S are brilliant for reasonably priced colourful cashmere tops; just add chunky socks, a pair of luxe leggings or jogging bottoms from Hush or Winser London, light a few candles, grab a glass of red wine and some posh chocolate, and revel in the Hygge factor.
Alyson Walsh is the author of Style Forever: the grown-up guide to looking fabulous, published by Hardie Grant – she blogs as That's Not My Age.
guardian.co.uk © Guardian News & Media Limited 2010
Published via the Guardian News Feed plugin for WordPress.