The Classic Voyeur timepiece presented this year at SIHH 2018 is Ulysse Nardin's most erotic creation ever, a "Jaquemart minute repeater that literally makes love to time."
The latest iteration of Ulysse Nardin's longstanding tradition of erotic watchmaking, it is an absolute must for Jaquemart enthusiasts, and an irresistible object of desire for adventurous collectors of provocative Haute Horlogerie.
The Classic Voyeur is a very exclusive creation. The pleasant chimes are seductively low-pitched for the hours and higher-pitched for the minutes. The 42 mm case is in 18-carat pink gold or platinum. Only 18 pieces are in the edition. The sultry princess edition is in platinum, with 60 shimmering baguette diamonds on her bezel, for a total of 3.5 cts.
An acknowledged pioneer of Haute Horlogerie innovation since 1846, Ulysse Nardin has long been the unrivaled master of repeater technology — complications that chime the hours and, in the case of minute repeaters like the Classic Voyeur, the quarter hours and minutes, at the press of a button. The Manufacture is also renowned for its Jaquemart repeaters, which traditionally feature an automated figure striking the hours and minutes on a clock tower bell.
The enticingly erotic Jaquemarts on the Classic Voyeur's anthracite grey dial are of a different order all together: two beautifully proportioned couples fashioned from 18-carat pink gold or white gold and caught "inflagrante delicto." In the foreground, one couple stand in their nightclothes, the woman behind the man, in a Louis XIV salon complete with meticulously engraved canapé and carpet. The man has pulled open a curtain dividing the room to reveal not just the time, but a naked couple, making passionate love. Each press of the button makes the background lovers move.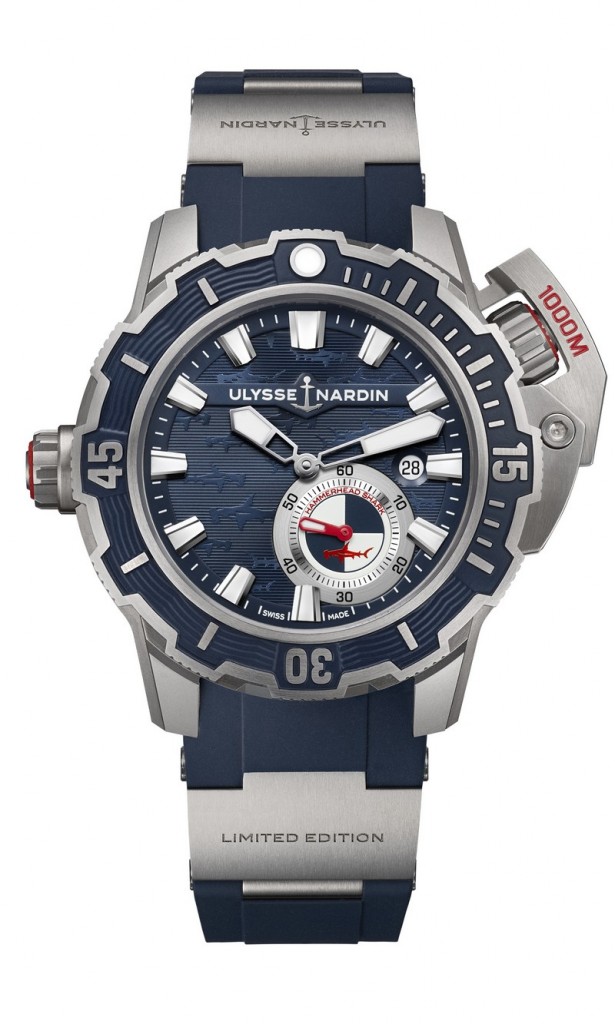 Ulysse Nardin also introduced the first automatic watch in the Freak Collection, the Freak Vision: a Haute Horlogerie creation incorporating the revolutionary innovations unveiled in the Ulysse Nardin InnoVision 2 Concept Watch at SIHH 2017. Among the game-changers: a super-light silicium balance wheel with nickel mass elements and stabilizing micro-blades and a new case design made even thinner by a box-domed crystal.
The luxury watchmaking house goes even deeper by introducing the remarkable new hero piece of the iconic Ulysse Nardin DIVER Collection — a resolutely masculine, highly reliable professional diving instrument and an exceptionally bold sports watch, loaded with unprecedented technical specs, including a helium escape valve and water resistance to 1,000 metres.
For ladies, Ulysse Nardin presented the new Classico Jade 37 mm timepieces: five irresistible queens of steel sized in blue, grey or red, with swirling waves of diamonds on their mother-of-pearl dials.