Soak up the sun on the terrace of the Lounge Club in Saint-Tropez (France), newly opened on the roof of the Port de Saint-Tropez Harbour Master's Office, and furnished by Roche Bobois in partnership with Riva.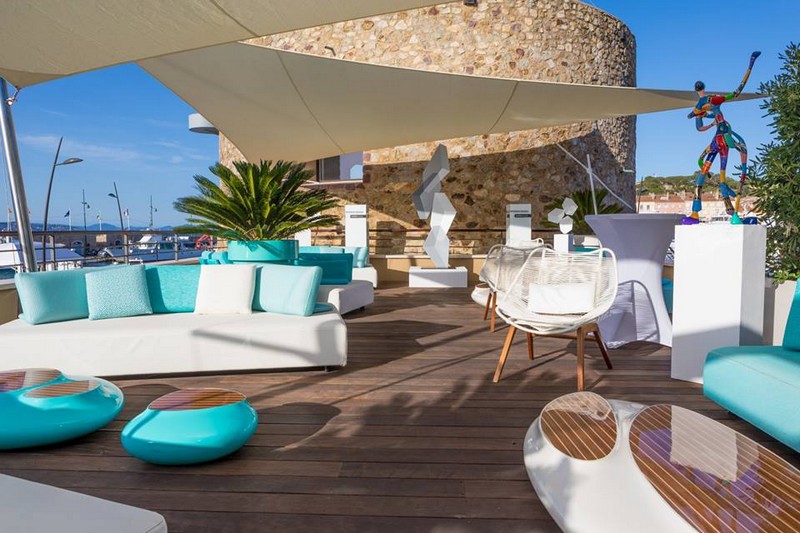 To celebrate the reopening of the Harbour Master's Office at the Port of Saint-Tropez, France, more than a hundred guests were invited to the new terrace of the Lounge Club, which was recently renovated and furnished in white and turquoise tones by Roche Bobois in collaboration with Riva. For the occasion, the space was transformed by the addition of works of art provided by the gallery BELAIRFINEART.
With a capacity of 734 moorings divided between two basins on an area of nine hectares in the heart of the village , Saint-Tropez harbour is a main port of call in the Mediterranean. Innovation and top quality services have made it one of the most famous marinas in the world.
This July, Roche Bobois revealed the photos of the first Galerie Roche Bobois, recently opened in Monaco. Conceived as an exhibition space, La Galerie Roche Bobois aims to showcase a selection of the brand's most creative and audacious pieces of furniture, luxury lighting and decorative objects.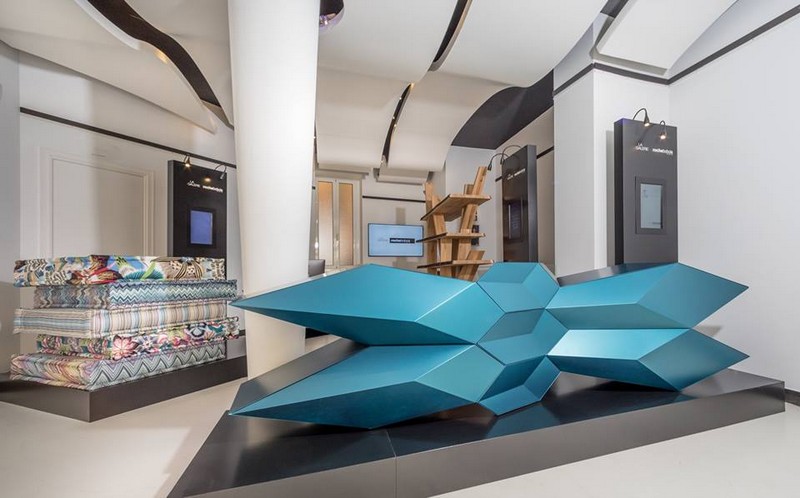 La Galerie Roche Bobois will mainly be putting the spotlight on the exclusive collections by Jean Nouvel, Ora Ito, Christophe Delcourt and Hans Hopfer, alongside other exclusive pieces, the fruit of the brand's ongoing creative work.
The centrepiece of this first exhibition is Zephyrus, designed by Giacomo Garziano/GG-loop: geometric and surprising, it is a "transforming" piece with unfolding doors, whose name is inspired by a giant butterfly from the Americas. Available exclusively in Saphir blue, just 55 examples will be produced, including the designer's original prototype.
"In associating culture, artistic creation and design, La Galerie Roche Bobois expresses the central values of the company. A true creative laboratory, this space has been conceived as one that is resolutely open: aside from our own creations, artists and other creators will also regularly be invited to display their work," said Gilles Bonan, CEO of Roche Bobois.
The expansion of "La Galerie Roche Bobois concept" is already planned for other internationally influential cities and capitals.