Best luxury furniture brands.
The details are not the details. They make the design. (Charles Eames)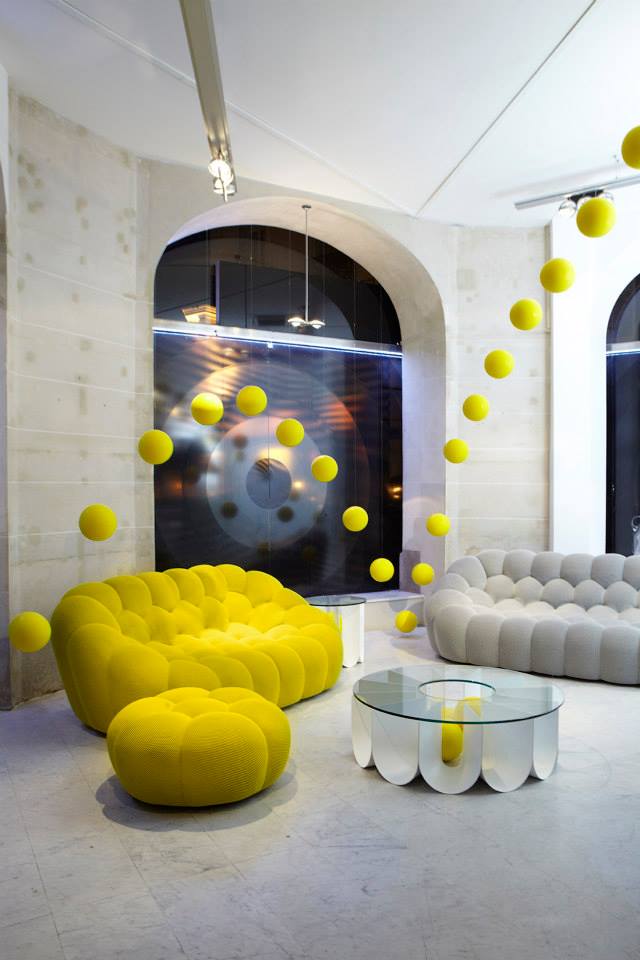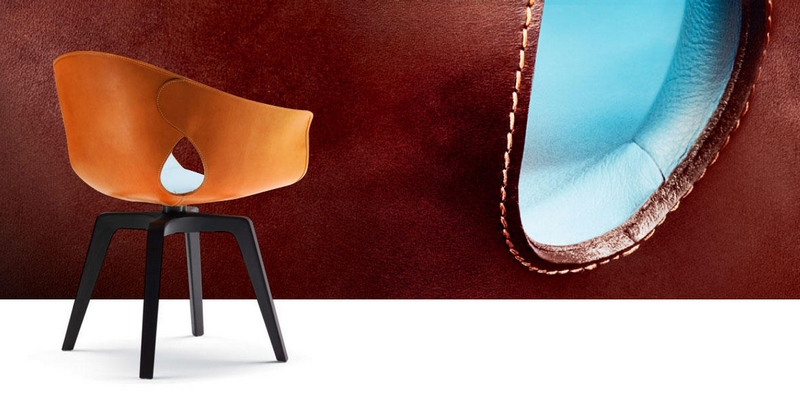 Some people look for a beautiful place, others make a place beautiful with intense relationships with furniture and books. There is nothing else that so beautifully furnishes a house, n'est-ce pas? Here are some of the luxury brands that we praise for their authentic craftsmanship, timeless design, persistence, and brand philosophy that embodies the spirit of true luxury. A perfect occasion to gather round the table with friends and family and talk fine furniture.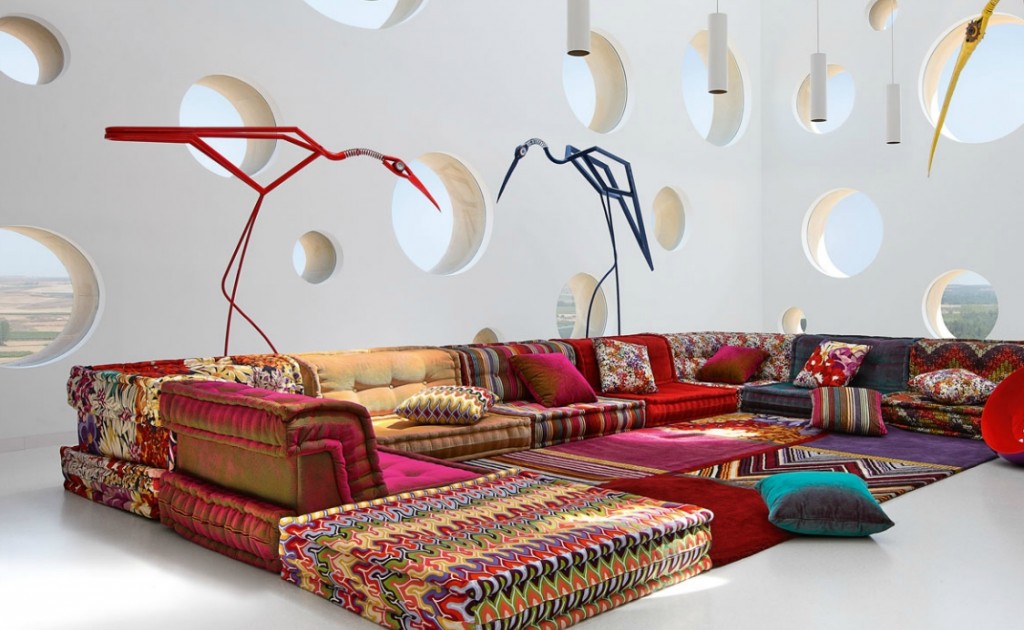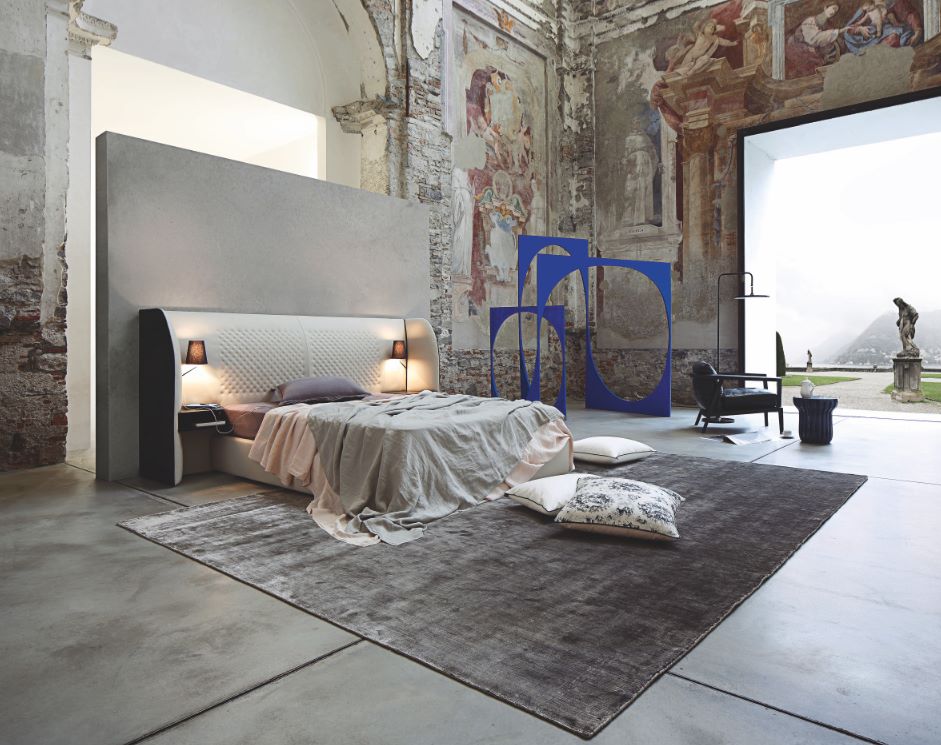 Roche Bobois furniture
Since 1950, Roche Bobois is devoted to its mission of designing contemporary furniture. Roche Bobois furniture is primarily a modern piece of furniture that has a unique personality, made by multiple personalities: the personality of the creator with its part of talent, audacity and inventiveness, and a part of the future owner's personality, freedom and creativity. The French retailer of top end furniture works in partnership with a number of famous designers and architects. This is how were born: "The Métropolis Collection created by Iosa Ghini for Roche Bobois's 40th anniversary, The Ping Pong Collection by Paola Navone, The Comète sofa by Vladimir Kagan, Cute Cut coffee tables by Cédric Ragot, The Furtif Collection by Daniel Rode, The Assemblage Collection by Stéphan Lebrun, or "The Ora Ito Collection of furniture."
Fashion designers, too, have added their mark to Roche Bobois: Kenzo, Missoni, Ungaro, Jean Paul Gaultier and Sonia Rykiel. This year, Roche Bobois' Ora-Ïto table has been awarded the most distinguished Red Dot Award 2014: Best of the Best in the Product Design category.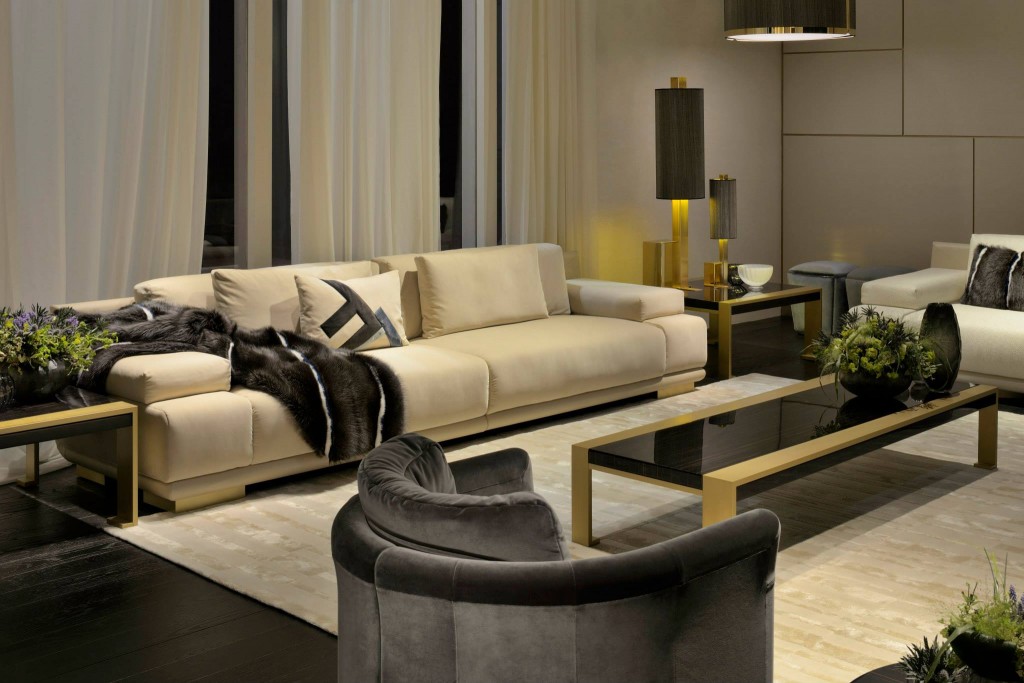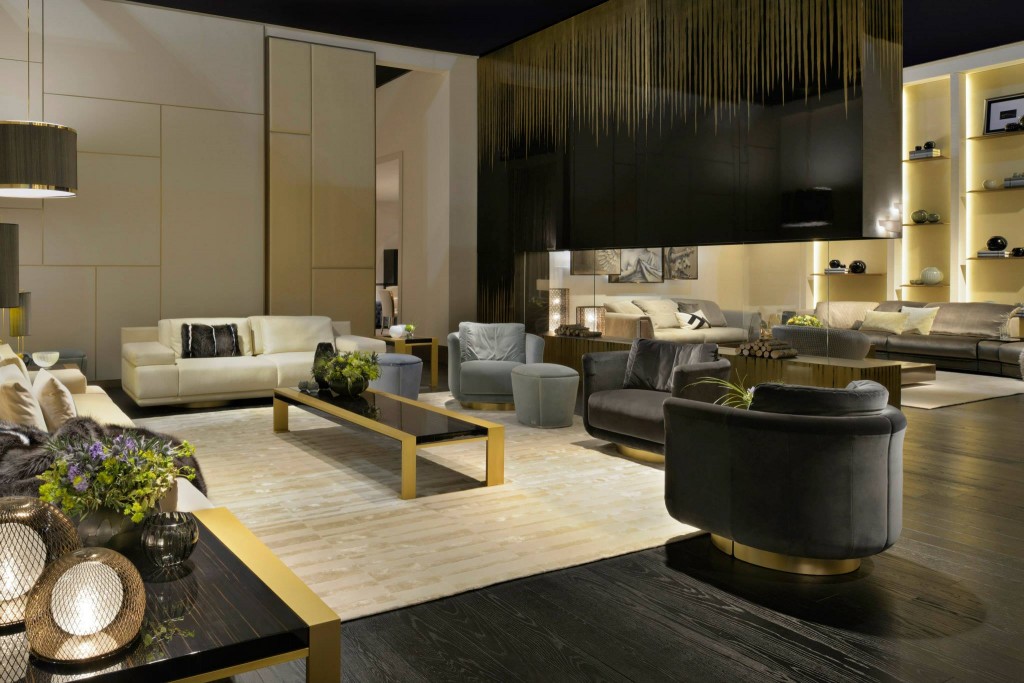 Fendi Casa
Fendi's daring creativity and artisanal excellence is translated into furniture and prestigious design objects gathered under Fendi Casa umbrela. The home design division is bringing the unique Fendi flavor into homes. A pervasive lifestyle mission where tradition is never nostalgic and innovation is paramount. What to expect from Fendi Casa? Always Italian class luxury with a contemporary and innovative style.
Fendi Casa has designed through the years exclusive projects for residential real estate development and private clientele as well in the most beautiful and desired locations.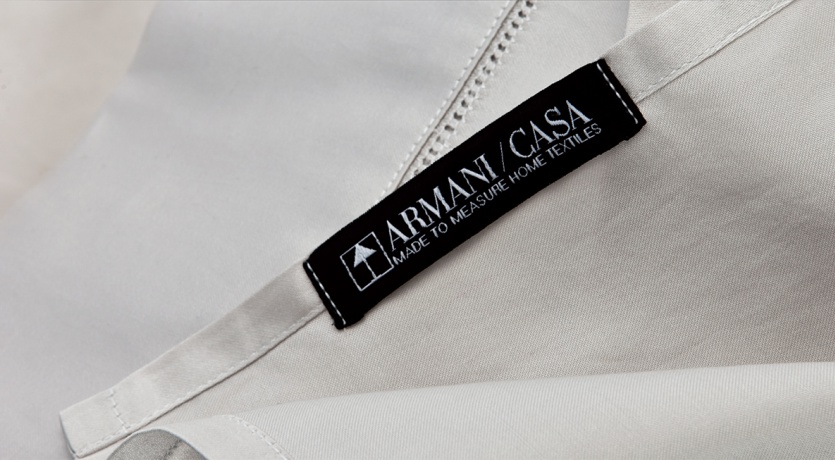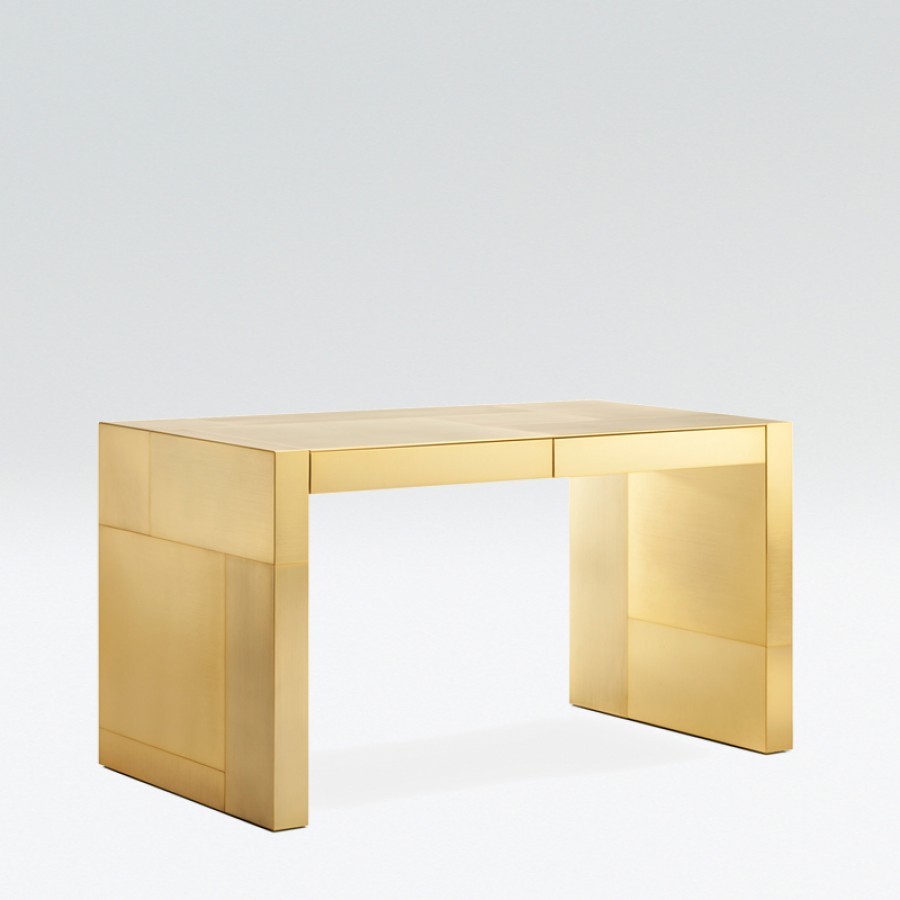 Armani Casa
Among the Armani/Casa Interior Design Studio's most recent projects: Maçka Residences in Istanbul, Turkey, The World Towers in Mumbai, India and Century Spire, in Manila, Philippines. One of the world's leaders in the luxury furnishings sector, Armani Casa is a transposition of Giorgio Armani's "living dream of a warm, harmonious, highly comfortable and sophisticated haven". Since 2003, the Armani/Casa Interior Design Studio has provided complete interior design services to private individuals and property developers, from the conceptual phase through to supervising the execution.
For all those looking for really customised, unique bed sheet and pillowcases, Armani Casa introduced "Made To Measure Bed Linens," a concept of haute couture tailoring applied to the home furnishings, offered in a vast selection of colours, style, and creativity options.
For unique furniture items look at the Limited Edition line, which includes objects made in only a few copies. Writing desk Adelchi is finished with 24-carat pure gold plating, or the iconic Giove table with onyx top. Every top will be different and unique, because the onyx can't be always the same because it's taken every time from a different slab.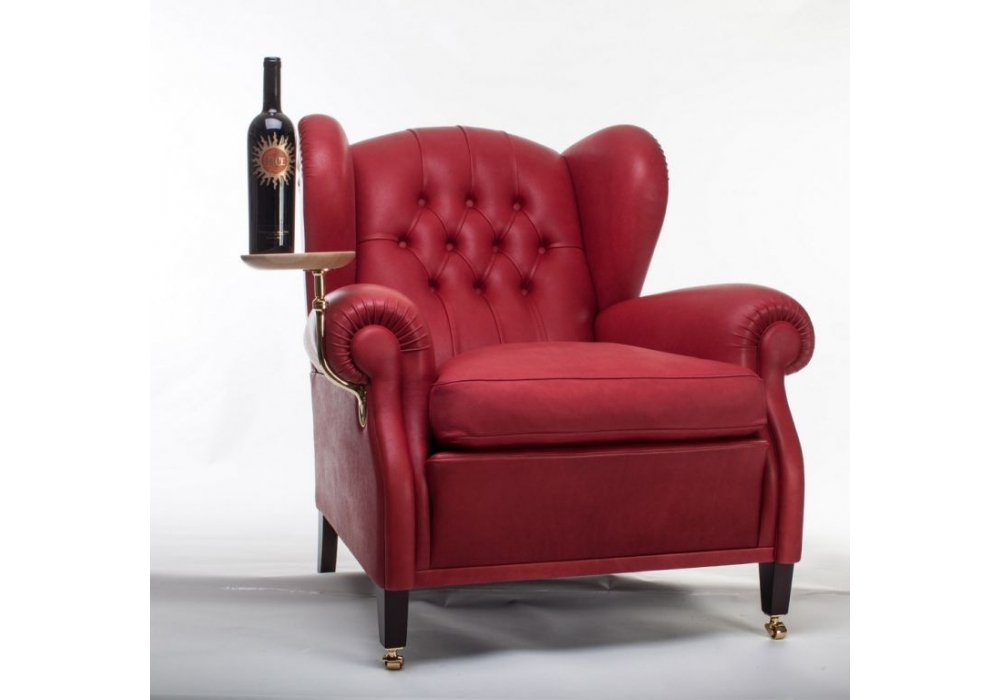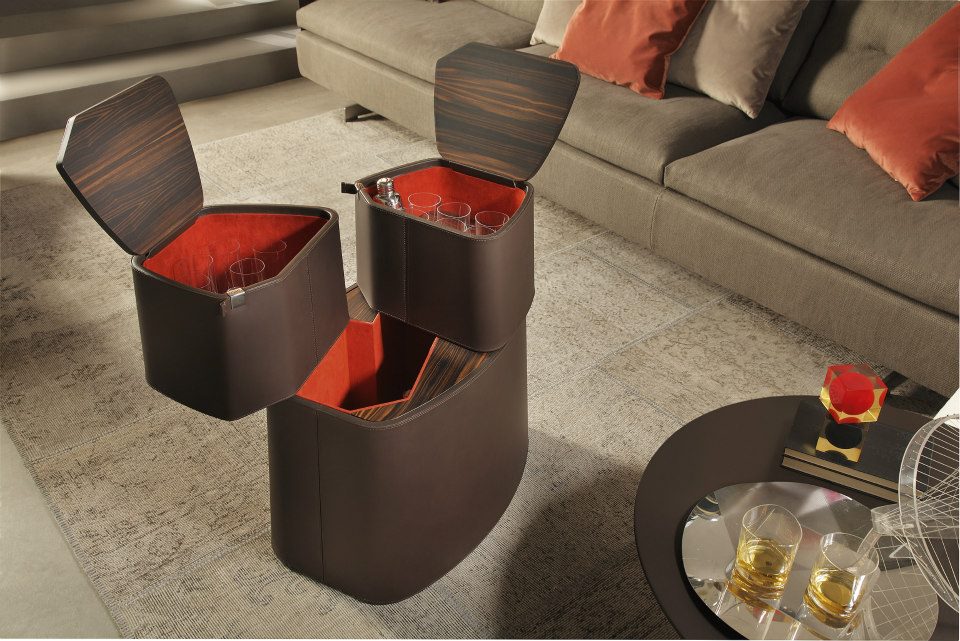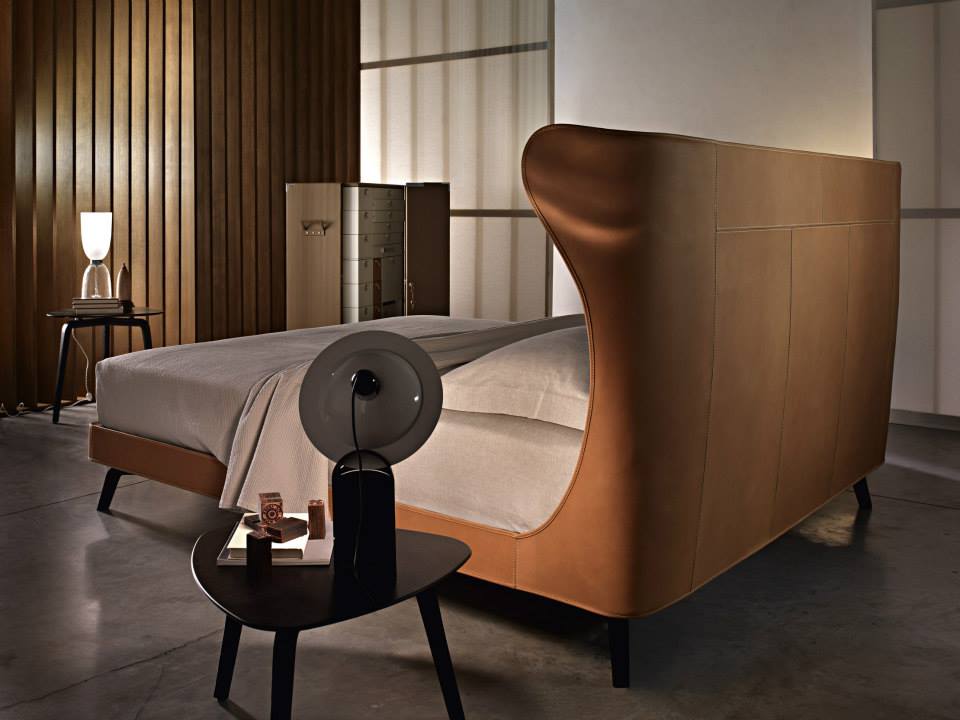 Poltrona Frau
Representing design, elegance and perfection of Italian-made products, Poltrona Frau is a spokesman of a sophisticated expertise in hand-crafted workmanship. Backed by a great history and tradition, but living in the present, each piece of Poltrona Frau furniture captures 100 years of history of leather crafmanship.
At Poltrona Frau you will find furnishing the home, office, public space and travel, all exuding Italian tradition and style. Discover the luxury design house values linked to design, quality and creativity at the "Poltrona Frau Museum" – the company exhibition space designed by Michele De Lucchi and housed in the industrial building of Poltrona Frau in Tolentino, the place where production meets with the outside world.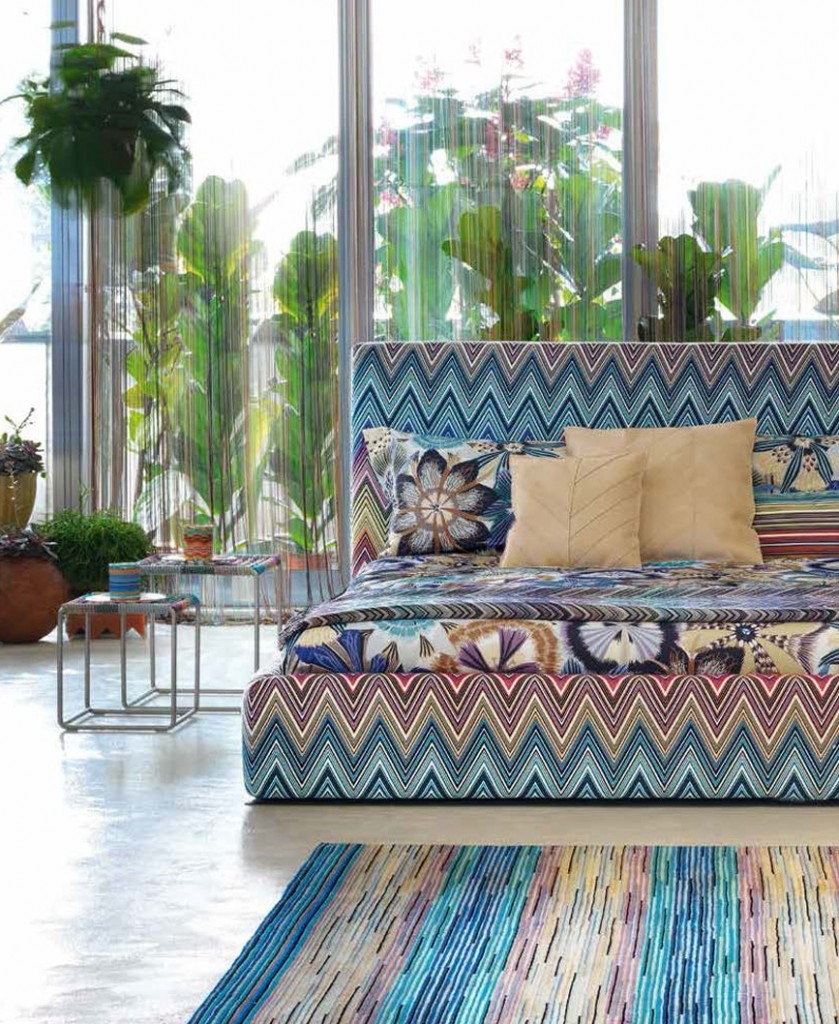 Missoni Home
Missoni Home, designed by Rosita Missoni, embodies the magic of the endless interplay that links furnishing and fashion. Like a building in costant evolution, MissoniHome project has changed over the years and expanded from fabrics to furnishings. A Missoni Home is always an arena for plays of colour, rich ornamentation, soft furnishings, artistic fabrics like amazing silk jacquards, emblematic signs, and cool tones.
For Rosita Missoni, one of the co-founders of the Italian fashion house based in Varese known for its colourful knitwear designs, interior design and The Home is some of the biggest passions of the designer.
"…the home is alive. It's constantly evolving and never finished," says Rosita. Her personal vision of the home atmosphere and furnishings has coloured the MissoniHome brand.
"Furnishing my way means creating a habitat that's ordered yet informal, versatile and welcoming. My home is always open to encounters or people just passing through, the family's comings and goings, and for when friends and acquaintances unexpectedly drop in. It must evoke emotions and curiosity, it has to become an oasis of colours and moods, a snug shell full of appealing, unusual elements in out-of-the-mould arrangements…"
In 2009 in Edingburgh, Missoni unveiled Hotel Missoni, a close creative and business collaboration between the international Italian fashion label and The Rezidor Hotel Group. The first, award winning Hotel Missoni was followed by Hotel Missoni Kuwait in 2010.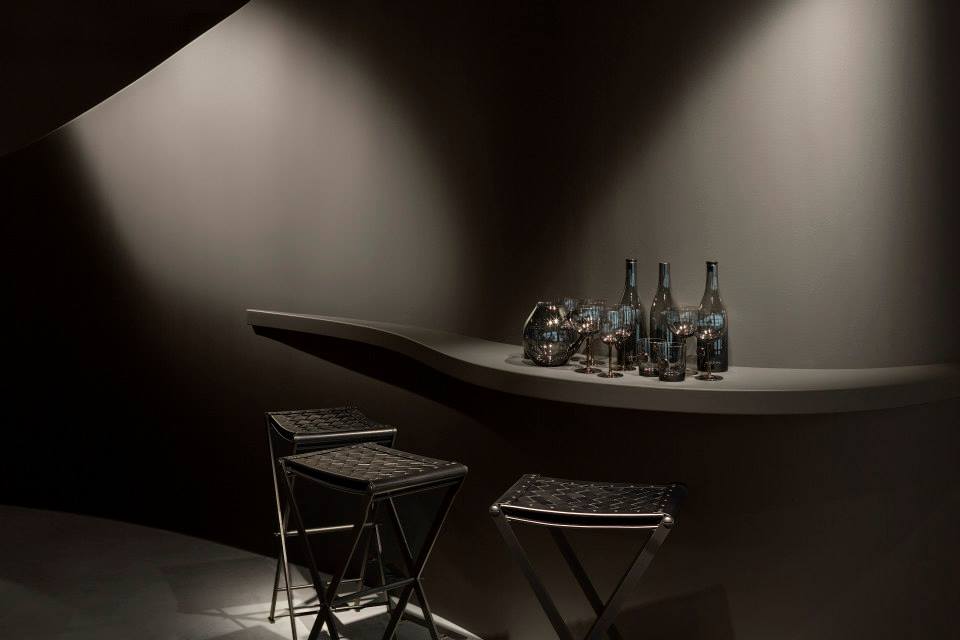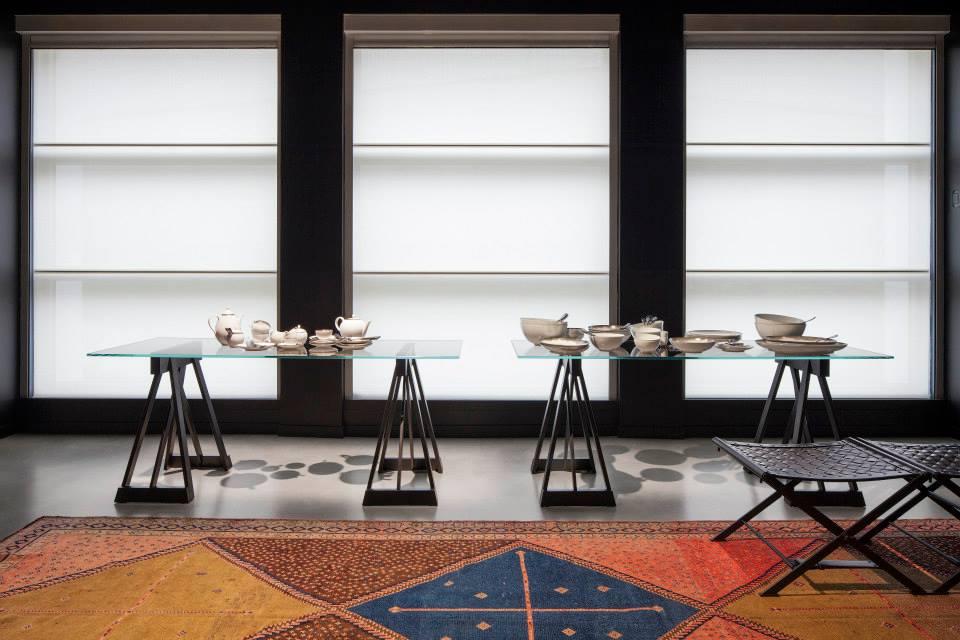 Bottega Veneta Home Collection
Bottega Veneta Home line combines superb craftsmanship, discretion, and quality with modern, functional design. Bottega Veneta has a series versatile pieces that can completely change the look and feel of a room. This year, the luxury brand expanded its Home Collection, by introducing innovative color, texture and material to enrich iconic styles of the collection.
"The evolution of our Home collection has been purposefully gradual and deliberate, as we have never been interested in doing anything flashy or of-the-moment," said Creative Director Tomas Maier. "Some of these new pieces are more rustic, others more refined, but each one is versatile, functional and beautifully crafted to last a lifetime."
The most recent chapter in Bottega Veneta's history began in 2001, when the company was acquired by Gucci Group. The luxury house's famous motto, "When your own initials are enough," now applies also to a range of home products including furniture, home accessories, desk accessories, pillows, pet accessories, textiles, and more.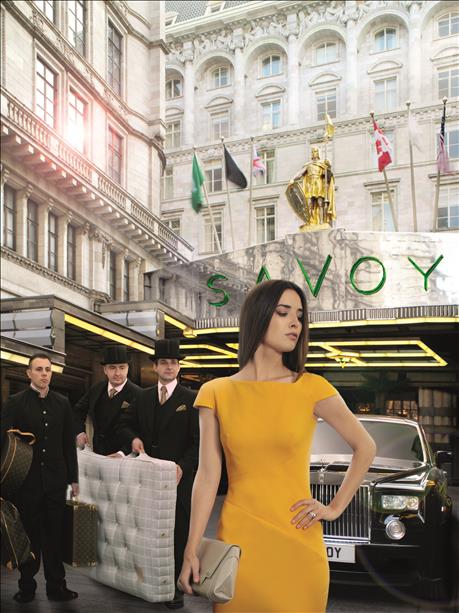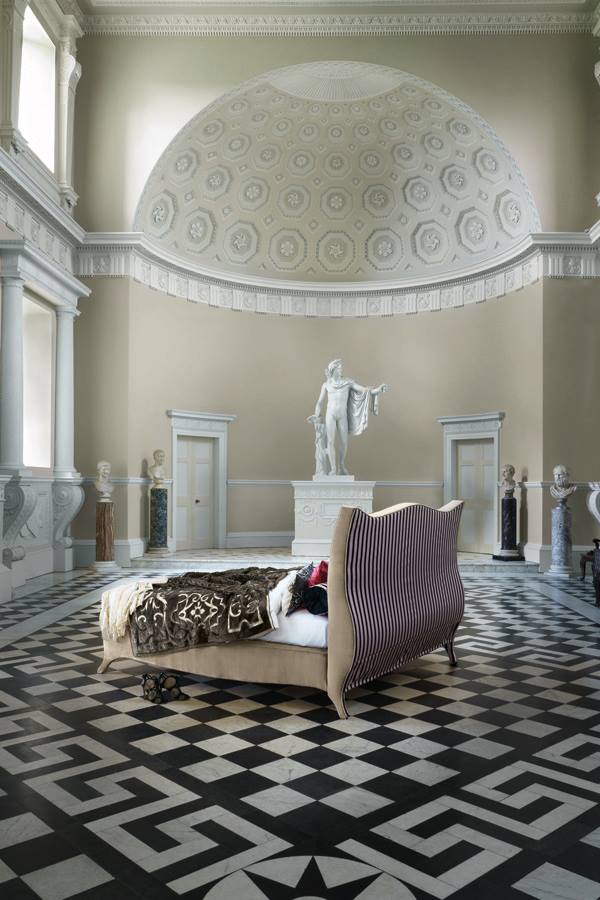 Savoir Beds
How about spending a third of your life in first class? Treat yourself to a Savoir bed, the world's most luxurious sleeping system, and every night will feel like a night at The Savoy.Over the decades the cloud-like comfort of Savoir Beds' hand-crafted beds attracted luminaries
as diverse as Sir Winston Churchill, Giacomo Puccini and Marilyn Monroe.
A Savoir bed can be made to any size or shape, stand alone or sport a bespoke headboard, be beautifully upholstered or made to fit into an existing frame. Take the art of fine bed-making to undreamed-of levels of comfort and luxury.
Crafted using techniques that require time and skills now beyond the reach of other bed manufacturers, the No1 sleeping system is the apogee of bespoke bed-making and soft, sumptuous comfort. It is fitting that, in the course of its recent 220-million refit, The Savoy Hotel again turned to Savoir to offer its guests the ultimate sleep experience – and insisted on this queen of all beds for its Royal Suite.