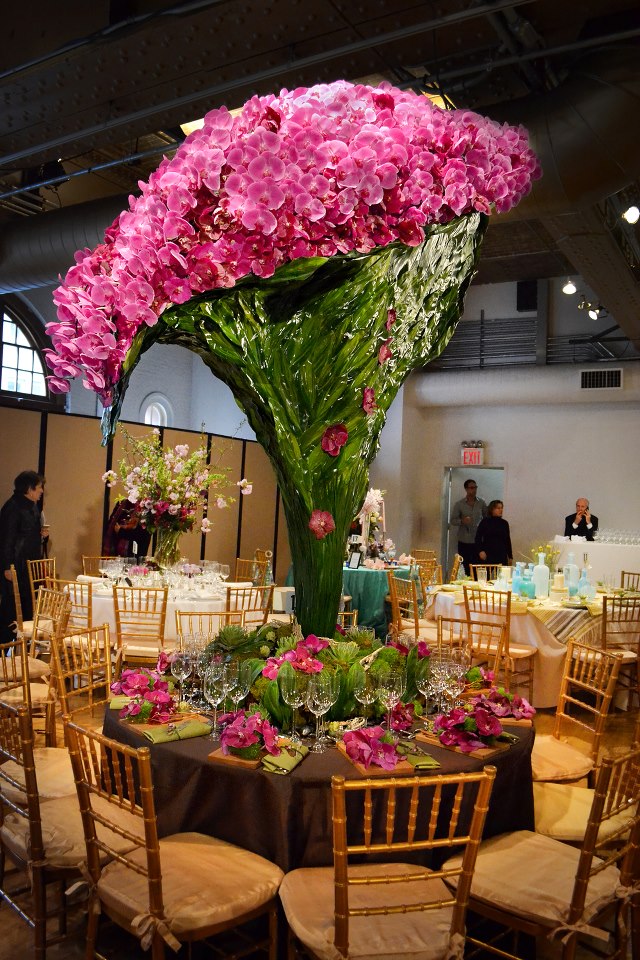 New York Alaric Flower floral design studio was named "Best Show" for its tablescape presented at the 16th Annual New York Flower Show Dinner Dance, organized by the Horticultural Society of New York. The event brought together New York's floral, fashion and interior designers to woo spectators with unique tablescapes.
"For the Horticultural Society's event, we combined elements of spring and color by using hundreds of phalaenopsis and vanda orchids, supported by a strong, earthy, organic structure. Taking into account the experience of the person sitting at the table, we had to design the centerpiece in an elegant way, so that the grandiosity of its size does not interfere with the guests' ability to see each other," said Alaric Flower Design founder Lena Yelagina.
Honorees at the event included La Grenouille owner Charles Masson and painter and sculptor Hunt Slonem. In addition, tablescape viewing was open to the public for a limited time.
"Our design highlighted the balance between a strong, grounded structure and the vulnerability of delicate flowers," adds designer Anna Aristova . In addition to the centerpiece, the tablescape was comprised of rectangular wooden chargers.