Tequila Herradura Releases Limited-Edition Port Cask Finish Reposado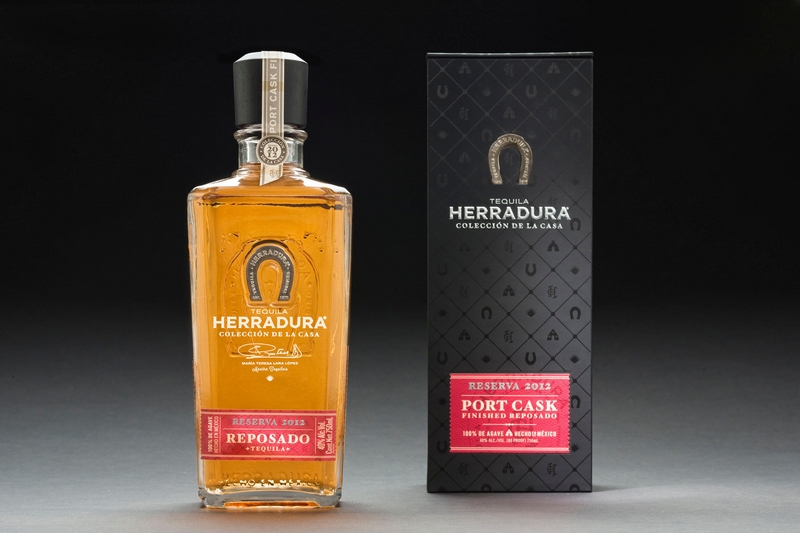 Casa Herradura, one of Mexico's most historic and renowned tequila producers, released the first of a series of small-batch tequilas, Coleccion de la Casa, Reserva 2012, Port Cask Finish.
Each year, a new tequila will be released that will offer consumers a one-of-a-kind experience. The inaugural product, Coleccion de la Casa, Reserva 2012 is a port cask finished reposado tequila that acquires its complex body and extraordinary smooth taste from resting in two different types of oak casks.
Crafted by Master Distiller Maria Teresa Lara, Casa Herradura uses the finest blue agave, traditional production methods and a proprietary fermentation from naturally occurring wild yeast to create a tequila of unparalleled quality.
The tequila is then rested in medium-char American oak casks for eleven months and then transferred to hand-selected vintage port casks from the renowned Duoro Valley in Portugal for an additional two months of aging.
The double-maturation process accentuates the notes of cooked agave, increases complexity and delivers a nose of dried fruit and ripe plum infused with hints of cinnamon, caramel and chocolate.
"Coleccion de la Casa is part of our longstanding exploration to innovate within the category and it fills a niche for tequila aficionados looking for something truly unique," said Ann Stickler , Vice President and Managing Director of Tequilas, Brown-Forman.
"We are able to pioneer new ways of making small batch tequilas and experiment with concepts that complement our traditional production process because of our heritage and expertise in crafting the finest tequilas for over 140 years."
"The first of our innovative barrel finish concepts, Port Cask Finish, complements Tequila Herradura Reposado's award-winning taste profile while adding a new dimension of flavor. The result is a perfectly balanced blend and a new style of tequila," said Tequila Herradura 's Master Distiller Maria Teresa Lara.
Casa Herradura has been handcrafting the world's finest tequilas for over 140 years. The new Coleccion de la Casa-Port Cask Finish is limited to only 2,000 cases.