The Objets Nomades continue Louis Vuitton's tradition of offering inspiring and surprising designs anchored in evolving visions of travel. At the Salone del Mobile in Milan in April, the home division of the luxury house announced the expansion of of the collection of furniture with 10 new Objets Nomades.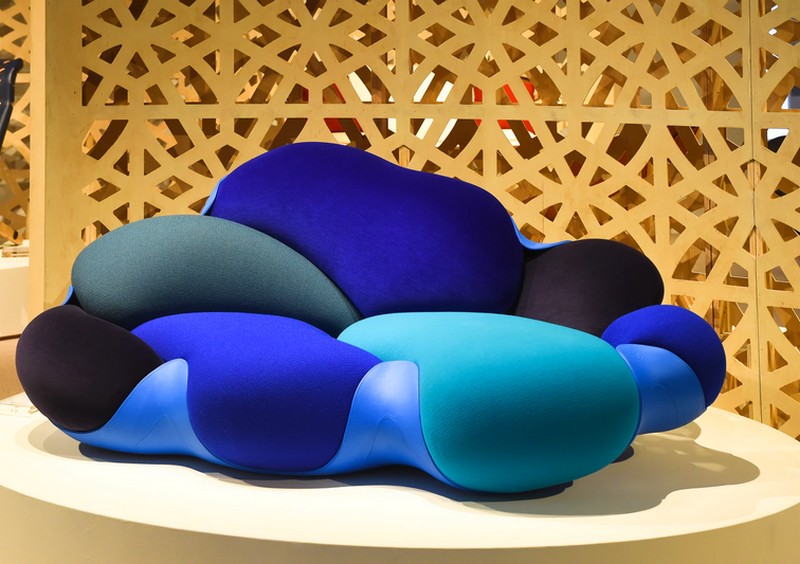 For 2017 Design Miami/, Louis Vuitton presented an exclusive edition of the cloud-like Bomboca Sofa by Fernando and  Humberto Campana. Part of The Objets Nomades collection, this modular sofa is made of a rigid shell covered with the same leather used by Louis Vuitton for its bags and cushions, featuring textured fabrics and velvet in five shades of blue and turquoise.
The Bomboca Sofa, named after sweets served at weddings and children's parties in Brazil and meaning "very good", is a modular piece that was originally inspired by cloud shapes and colourful round sea apples. The result is like a puzzle in which eight removable cushions are arranged in a rigid, leather-covered shell.
Objets Nomades is an ever-expanding collection of limited-edition, collectible furniture inspired by Louis Vuitton's historic Art of  Travel campaign, while reinterpreting its essential spirit. Driven by creativity, functionality, and innovation for more than 160 years, Louis Vuitton has constantly anticipated fashion and kept pace with evolving lifestyles. This combination of the house's savoir faire and the talents of renowned designers has created inventive shapes, materials, and products—a tradition that continues with the Objets Nomades.
Other Objets Nomades presented for the first time in Miami include Atelier Oï's Swing Boat and Belt Chair, Patricia Urquiola's Palaver Chair, India Mahdavi's Talisman Table, and Marcel Wanders's Lune Chair and Diamond Screen.
The Campana Brothers are Brazilian designers.In 1983, the two brothers teamed up to make furniture made of ordinary  materials including scrap and waste products such as cardboard, rope, cloth and wood scraps, plastic tubes and aluminium wire. From 1997, some of their products including the Vermelha chair began to be produced and sold in Italy.
In 1998 the Campana Brothers became the first Brazilian artists to exhibit their work (3 pieces of their Celia line) at The Museum of Modern Art in New York, along with work from the German lighting designer Ingo Maurer. The Campana Brothers are currently represented by Friedman Benda in New York, Carpenters Workshop Gallery in London and Paris, as well as Galleria O in Rome.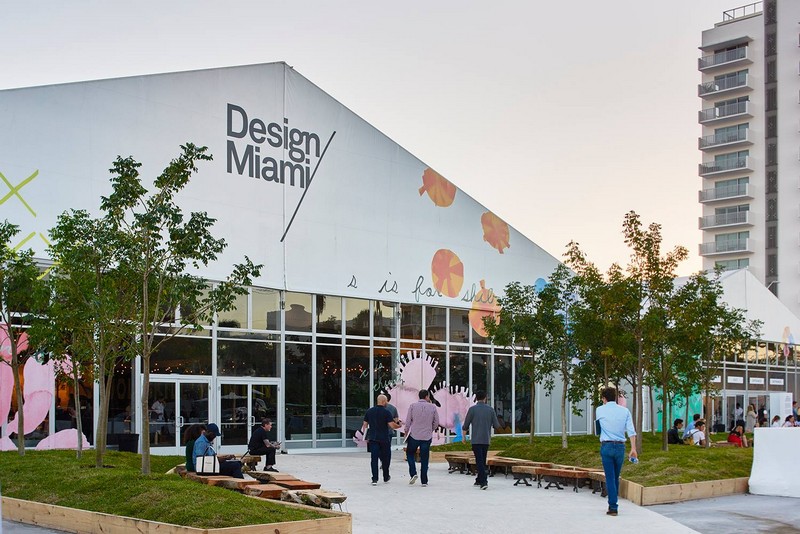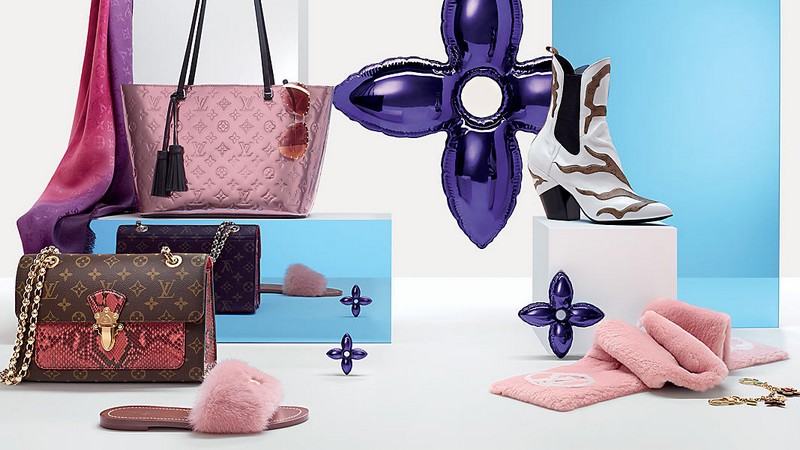 Louis Vuitton x Jeff Koons
Louis Vuitton's art collaborations continue this season with a new extensive project with artist Jeff Koons. Louis Vuitton takes inspiration from artist Jeff Koons to create a world of Wondrous Gifts for the holidays. Brilliant bags, scintillating shoes and countless other bright ideas – when Louis Vuitton accessories met Jeff Koons sculptures, the atmosphere was bound to be electric. And creative. Jeff Koons also designed Louis Vuitton Windows.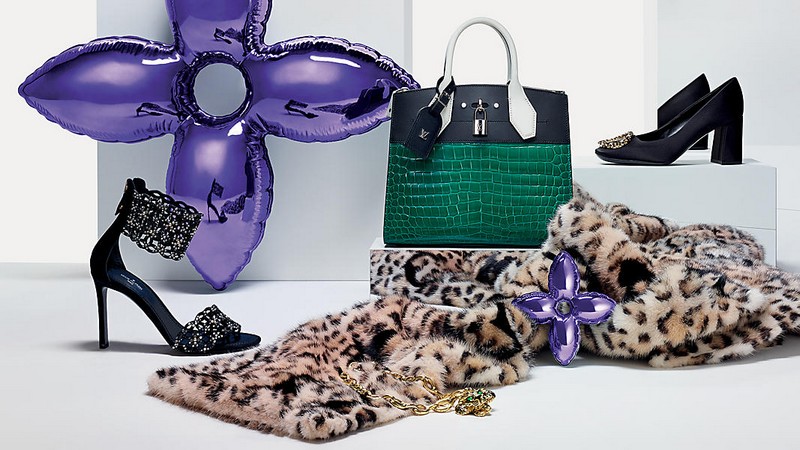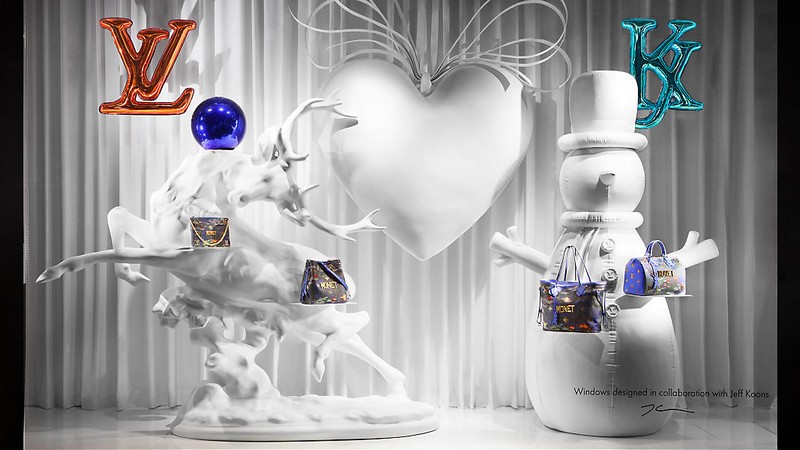 images: louis vuitton; design miami/