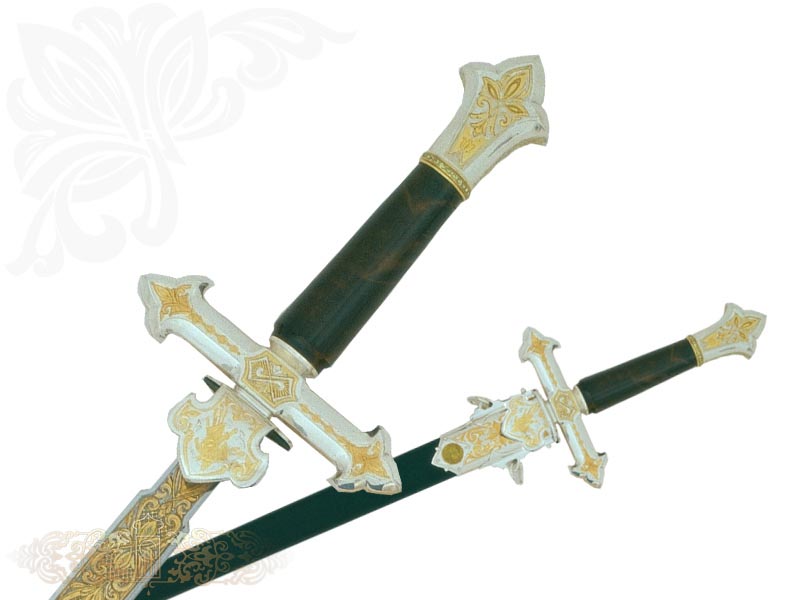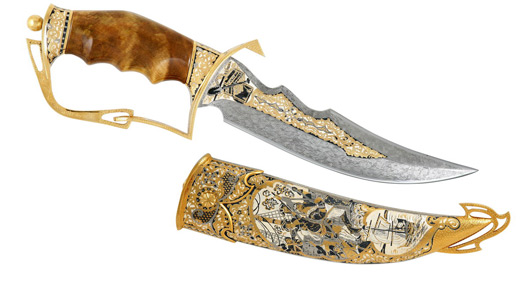 A new generation of Russian artists-engravers revived the traditions of Zlatoust metal engraving and gave a new life to the unique craft that makes objets d'art out of weapons of violence.
Hand-worked luxury daggers, swords, short swords, broad swords, stilettos, oriental sabres, and hunting knives handcrafted by Ivan Bushuev"s traditions are aimed not only to keep unique original metal decoration, but also to revive the traditions of Russian arms.
Decorative-applied arts workshops "LiK" founded in 1990 by the professional artists go on with Ivan Bushuev"s traditions.  Alexander and Nina Lokhtachevs and Grigory Manush were the first in Zlatoust to recover engraving as decoration of things such as a goblet or a dagger, a saber or a candlestick, a tray or church plate. Rare artistic craft found the second birth due to enthusiasm of artists-devotees.
The collection of naval dirks devoted to 300th anniversary of the Russian fleet and founder Peter the Great, goblets for the first International Festival of national theaters of England, Greece, Czech Republic, Byelorussia, Russia and many other works comprise the Treasure house of jewelry and decorative-applied arts. The Tabernacle of the Upper Church of Christ the Savior's Temple in Moscow became the top of artistic mastery.