Prindiville Design's Land Rover Defender Limited Edition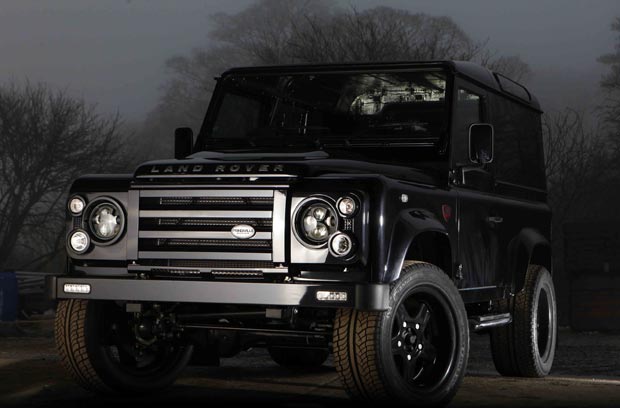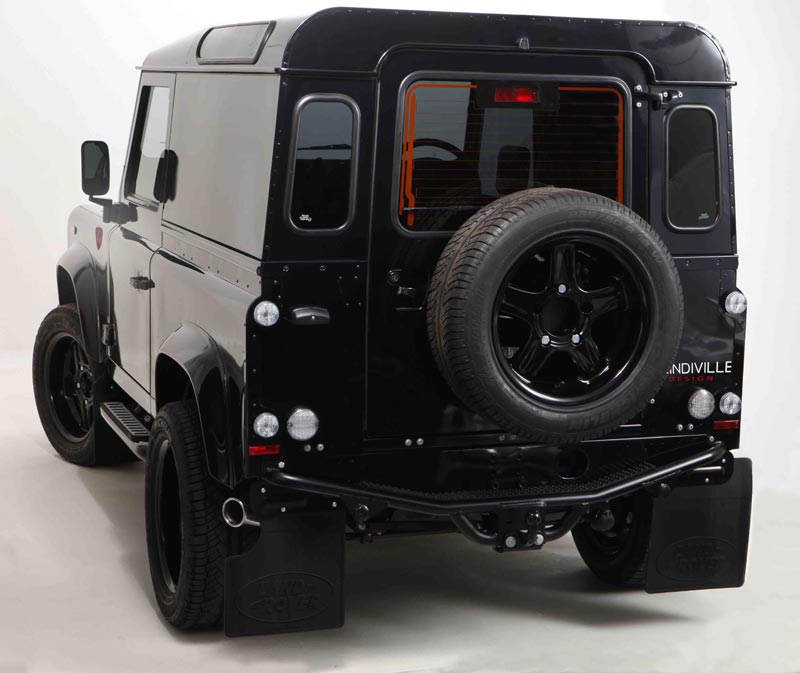 London-based bespoke coachbuilder Prindiville Design celebrates the debut of Land Rover  in its portofolio with a luxury Limited Edition of Land Rover Defender restricted to only 25 units worldwide.
The visual and performance upgrades of legendary four-wheel drive vehicle include a bespoke paint scheme, a rear Prindiville signature badge, chrome side protection runners, LED front and rear headlamps, a titanium high performance sports exhaust, raised wheel arches, and 18-inch five-spoke metallic black alloy wheels, in addition to front and rear parking sensors and cameras, a world first for the Land Rover Defender.
Prindiville's entertainment upgrade incorporates satellite navigation, DVD, TV, email, internet and a 360° camera system. Alongside 1000 watt hand built Italian amplifiers, sub base box and drivers, for those of you that are serious about music this is a must have.
"The Limited Edition Land Rover Defender is a truly unique proposition in that it offers a more refined, quiet, and comfortable environment comparable to that of high-end 4x4s. This is an uncompromised solution for either urban city driving or long-distance journeys, " explained Alex Prindiville, Founder and Chief Designer of Prindiville Design.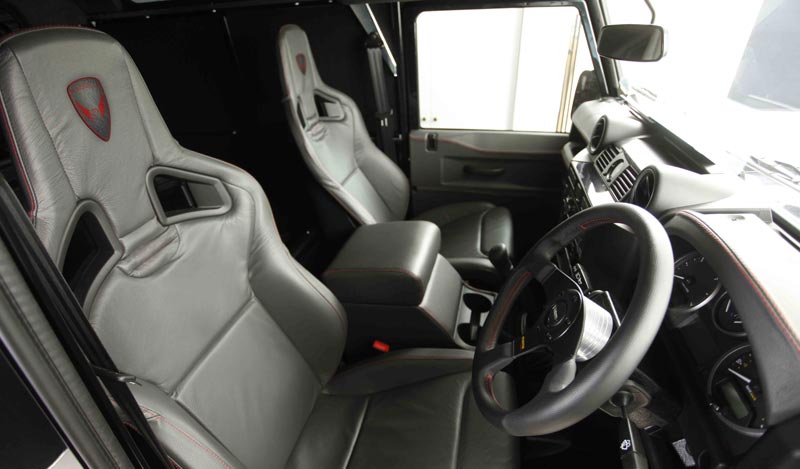 Land Rover Defender by Prindiville Design is priced at £52,000 or US$81,500 (excluding import taxes and shipping).