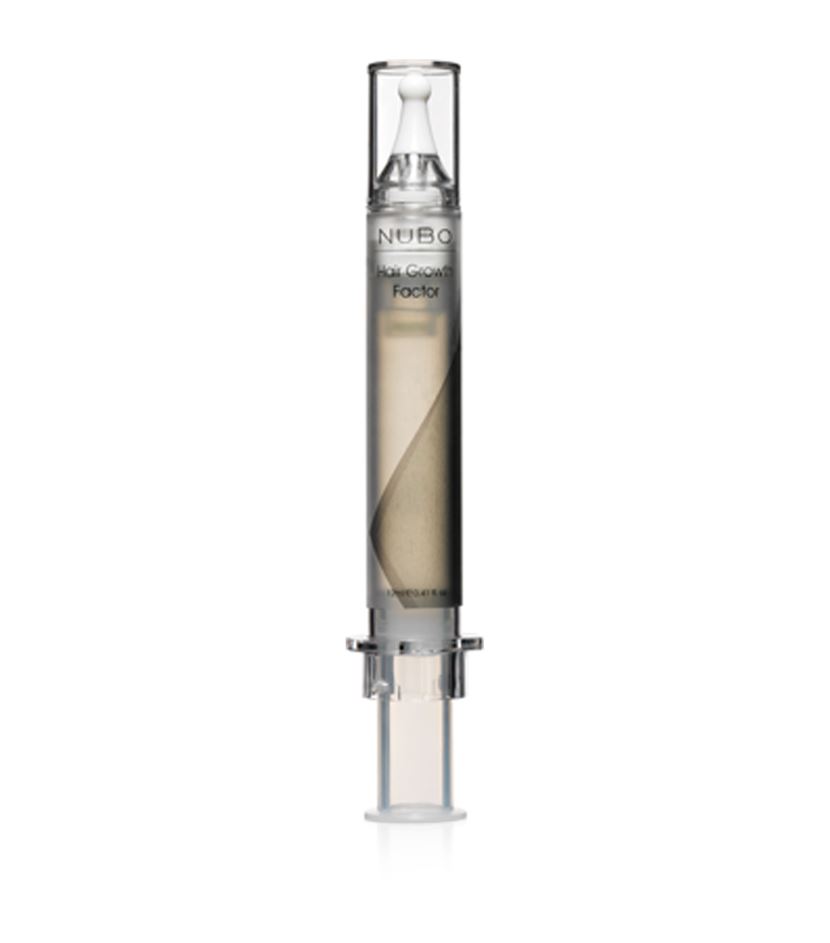 We all want visible results and long lasting skin/hair benefits. This includes Hair growth treatments. Hair thinning is a sensitive issue for both sexes. A treatment usually will take around 8-9 weeks.
Known for combining technology with luxury, Nubo's Hair Growth Factor for Men encourages growth of stronger new hair and extends each hair's lifecycle. With twice a day application during 2 months use, the hair feels thicker, stronger and nourished from root to tip each day. NuBo recommends always using shampoo and conditioner free of Sodium Lauryl Sulfate (SLS) or SLES for scalp and hair health (the substances are proven potent irritants).
Preventing bulb ageing, this light non-sticky hair growth treatment serum for him is based on the unique molecular complex protecting follicle cells from oxidant damage. Formulated exclusively for men the cutting edge hair treatment promotes blood flow to the scalp and improves microcirculation to anchor the hair more firmly and enhance the hair growth.