Aspinal of London x Cunard launch co-branded travel collection.

Cunard and high-end lifestyle brand Aspinal of London teamed up for "an indulgent retail experience." The Quintessentially British premium lifestyle brands collaborate on board the majestically remastered Queen Mary 2.
The co-branded Cunard and Aspinal collection will feature one of Aspinal's most iconic items, their refillable travel journal, ideal for the Cunard passenger.
Alongside the exquisite co-branded travel collection, the Aspinal range of women's designer handbags and purses, men's wallets and luxury leather gifts will also be available. From vibrant bold colours to neutral tones there will be something to suit the tastes of all passengers.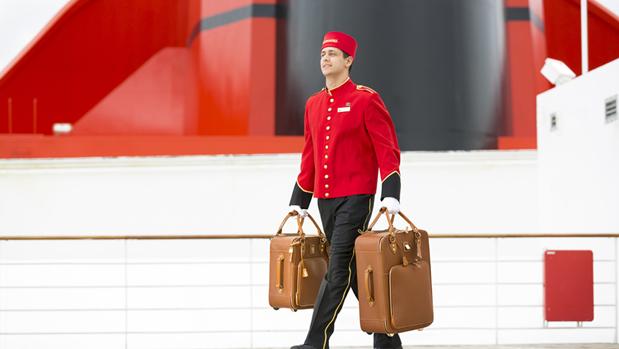 To celebrate the partnership between the brands even further, Aspinal will have the luxurious and affordable Pegasus Collection on board, to coincide with the first Queen Mary 2 Transatlantic fashion-themed crossing to New York, which will take place the first week of September. The arrival of the QM2 in to New York coincides with start of New York Fashion Week 2016, with the ship sailing past The Statue of Liberty and arriving that morning. Following Aspinal's global launch of Pegasus this August with Harrods, the range will be available, as an exclusive on board QM2 for the duration of the Transatlantic crossing to New York. Harrods and the Queen Mary 2 will be the only two places to buy the range until QM2 arrives in New York at the end of transatlantic fashion week.
Aspinal's Pegasus Collection is created with award-winning graphic artist Emma Shipley and feature an ethereal pearl white Pegasus figure, surrounded by hand drawn constellations, planets and galaxies. The beautiful Pegasus designs are digitally printed onto key bag silhouettes and silk, twill and cashmere.
"We are really excited to be partnering with Cunard who share our love of style and travel," said Mariya Dykalo, Creative Director, Aspinal of London. "Our co- branded collection is exclusive to Cunard and only available on their ships, which makes the collaboration even more special."