Douglas Coupland Designs Luxury Furniture Line For SwitzerCultCreative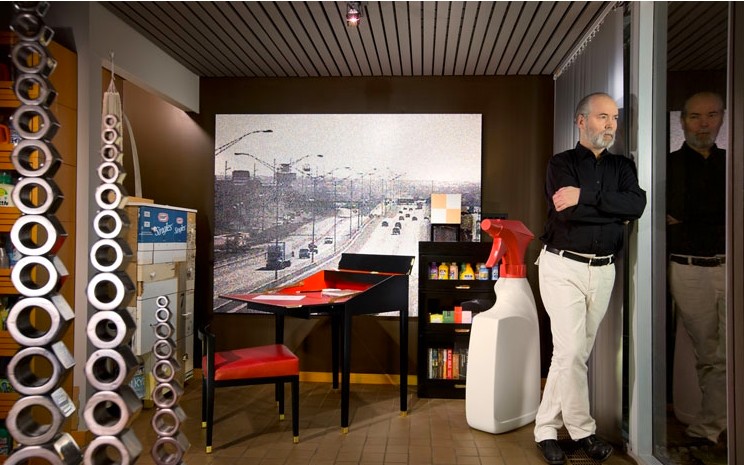 Canadian novelist, visual artist and designer Douglas Coupland launched his first collection of furniture designs, in collaboration with Vancouver-based SwitzerCultCreative luxury design collective. Douglas Coupland's first novel in 1991 was the acclaimed "Generation X: Tales for an Accelerated Culture".
"The 'Douglas Coupland for SwitzerCultCreative' collection is a reflection of everything I use daily," confessed Coupland. "These are pieces that will unleash creativity, dopamine, high style and timelessness into their user's world."
Douglas Coupland for SwitzerCultCreative consists of a Bento Box Escritoire, a Writer's Seat, Ryoan-ji Lamps and bookshelves: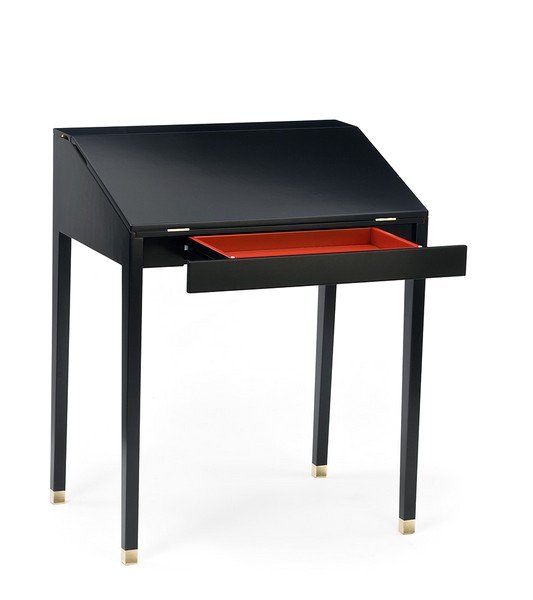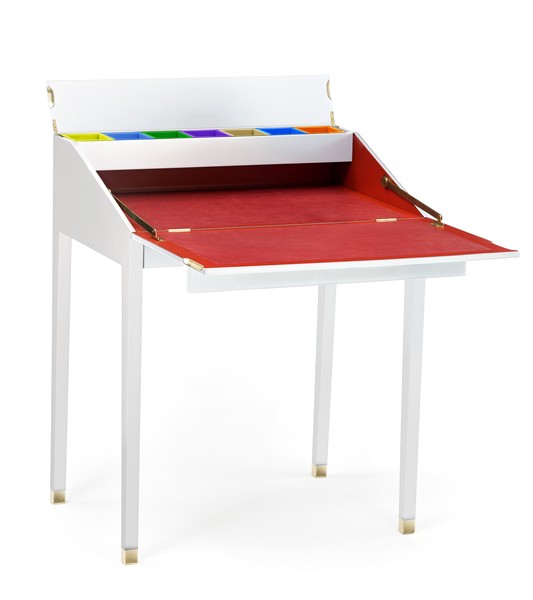 The Desk: The Bento Box Escritoire and the special edition Paint Box Escritoire are two variations on a personal theme from Coupland. His fascination with an escritoire, rather than a run-of-the-mill desk, inspires thought, broadens his mind and because of the nature of the escritoire – a vessel for writing alone – encourages the thought process and makes him want to write more.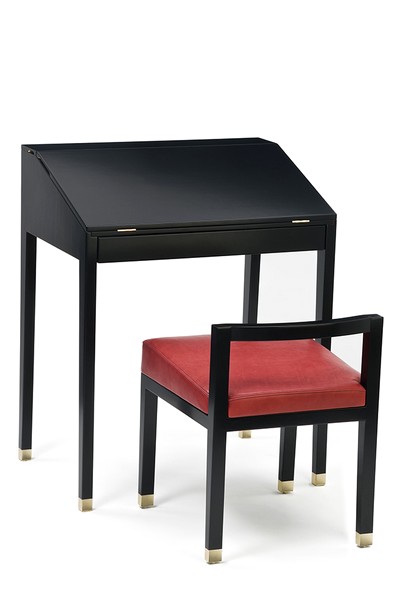 The Writer's Seat: Available in five different colours, the seat fits perfectly beneath either escritoire.
"When I went to art school in Hokkaido, I had to study several Japanese art forms – ikebana, rock arranging, calligraphy and sumi-e painting," explained Coupland. "I think everybody should study these things. It makes you reframe the way you see the world. These seats are unexpectedly ergonomic and work whether you're doing ink work, or blogging on a MacBook Pro."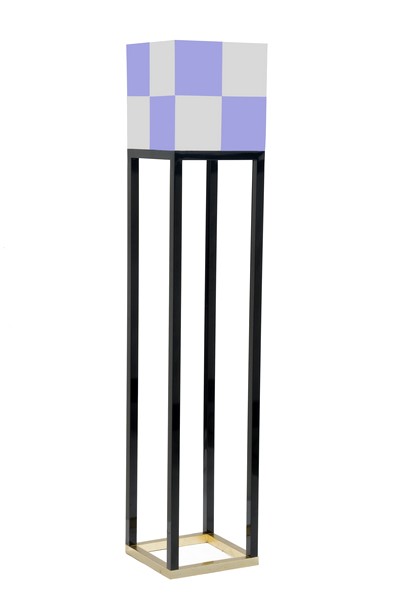 Ryoan-ji Lamps: These lamps take strong influences from Japanese culture, specifically a checker pattern seen by Coupland in Kyoto's Ryoan-ji Temple in 1986. A floor lamp and a desk lamp have shades made with wire frames wrapped with a translucent shoji-type material.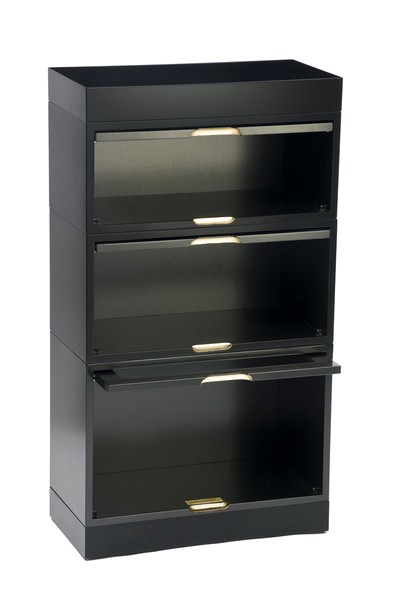 Osaka Bookshelves: Simple in style, the Osaka bookshelves are so named after Coupland saw similar shelving that survived the 1995 Osaka earthquake. They have been designed to encase paperbacks, hardcover and oversize books. Says Coupland, "They're simple, smart, strong, and can be arranged in any number of configurations like Legos.They also have caps and kicks available should you want to change proportions."