Perfume with diamonds: Roja Parfums collaborates with Fabergé for Easter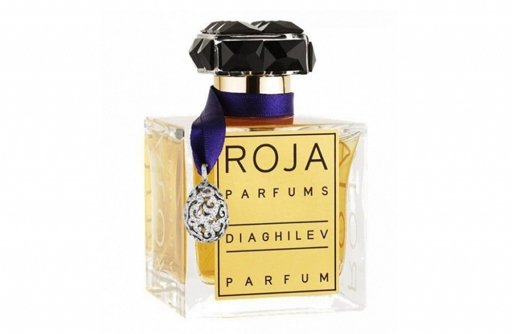 Perfume house Roja Parfums, the createur of one of the finest fragrances in the world, is teaming with Faberge jewelry house for a limited edition bottle of the Roja Parfums Diaghilev scent created in 2010. The exclusive fragrance retailed at at €20,389 (100ml) will be presented with the Oeuf Duchesse Blanc – the Fabergé white gold and diamond egg pendant.
Roja Parfums create fragrances by the celebrated master perfumer Roja Dove with no financial compromise and no marketing brief, says the  house.
In 2010 Roja Dove worked closely with the Victoria and Albert Museum for their exhibition Diaghilev and the Golden Age of the Ballets Russes (25 September 2010 to 9 January 2011). He created the accompanying fragrance named 'Diaghilev' and gave an evening lecture upon 1920s Parisian society and perfume.
Diaghilev by Roja Parfums top notes include bergamot, lemon and orange, while base notes is composed of oak moss, patchouli and vanilla.
The luxury Easter packaging by Fabergé x Roja Parfums is adorned with white diamonds, sapphires and a 2.43- carat yellow canary diamond.