Aston Martin creates beautiful cars for those who appreciate automotive fine art, but the British luxury brand extends its expertise in design and craftsmanship into a project of another calibre which will define the new Miami skyline. Aston Martin follows in the footsteps of luxury brands including Fendi, Armani, Missoni, and Pininfarina, who teamed up with private developers.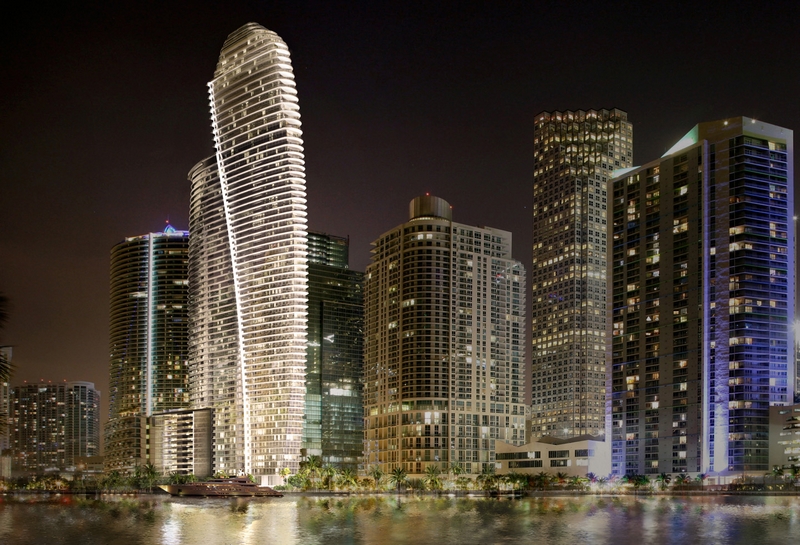 The high-end brand is collaborating with global property developer G and G Business Developments, the luxury real estate branch of the Coto family, on a unique waterfront real estate project at the mouth of the Miami River. Aston Martin Residences at 300 Biscayne Boulevard Way will be a striking 66-floor luxury residential tower featuring approximately 390 condominiums offering incredible panoramic views of Biscayne Bay and the Miami area.
These spaces will be encased in a bold sail-shaped building, an engineering masterpiece designed by Revuelta Architecture and Bodas Mian Anger, renowned for creating landmark properties that are aesthetically pleasing and yet grounded in performance and purpose.
Aston Martin's design team, led by EVP and Chief Creative Officer, Marek Reichman, will design the interior spaces including the two private lobbies, the two-level fitness centre with ocean views and the full-service spa amongst other shared spaces in the development. When the development opens in 2021, seven penthouses and a duplex penthouse – all of which will enjoy private pools and spacious terraces – will be complemented by a range of luxury one to four bedroom condominiums.
Highlight features will include doors with bespoke artisan Aston Martin handles, number plinths and kestral tan leather door tabs. Aston Martin designed reception desks featuring craftsmanship from the company's halo products will adorn each lobby, along with key design features in all shared areas, including a beautiful infinity pool located on the 55th floor. Residents of the new development will also be able to enjoy easy access to the turquoise waters of Miami via an exclusive yacht marina.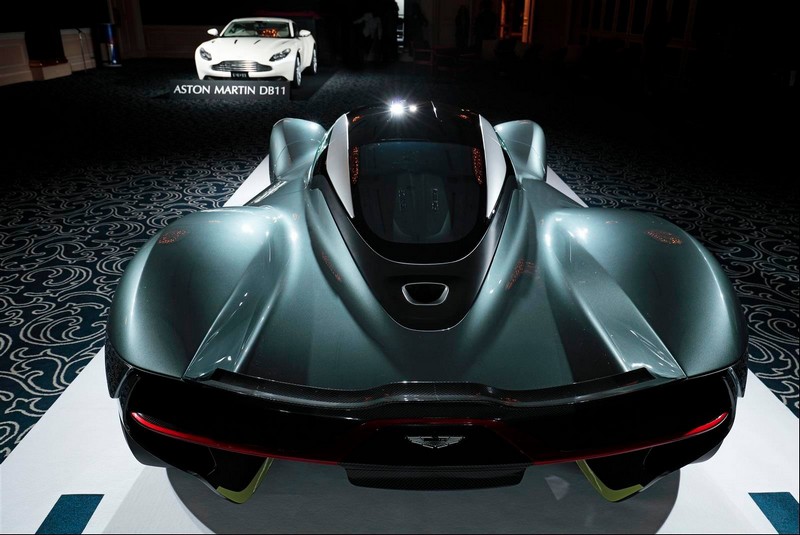 "This remarkable new venture realises our long-term vision of entering the world of luxury real estate, and is a natural extension of the Aston Martin brand," said Katia Bassi, VP Aston Martin and Managing Director AM Brands.
"Such ventures enable us to further enhance and grow the brand into new aspects of the luxury world that appeal to both our existing and future customers," added Bassi.
The Aston Martin Residences at 300 Biscayne Boulevard Way is part of a carefully curated collection of luxury projects and experiences within the Art of Living by Aston Martin portfolio' taking customers beyond sports cars.