Like a modern-day odyssey, the creation of this exceptional model symbolizes the conquest of space through making dreams come true.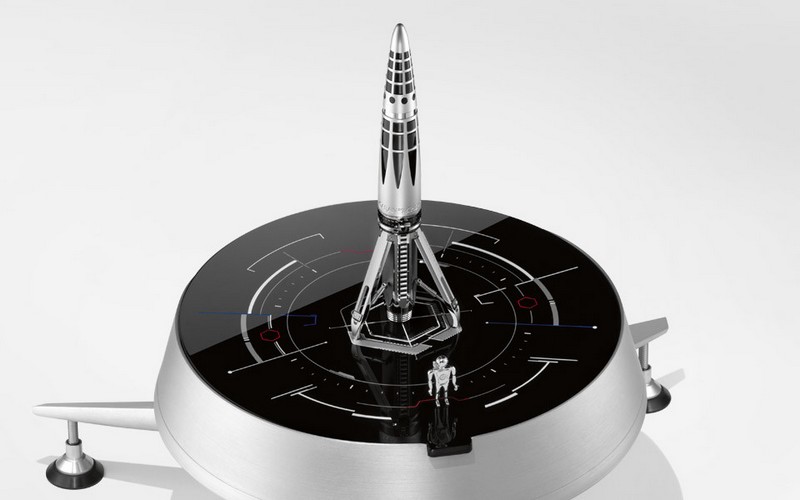 This new fine writing instrument from Caran d'Ache is literally saying "Throw away your Keyboard or smartphone and write!" Creating the Astrograph rocket-pen was an authentic technical challenge to which the Maison Caran d'Ache teams rose with aplomb. Fine-tuning the concept called for four years of gestation and fruitful exchanges, while an entire year was devoted to developing the final model. More than 500 manual operations were involved in its production in the workshops of the Geneva-based Manufacture.
The Astrograph writing instrument is the brainchild of the Maison Caran d'Ache and the horological laboratory MB&F. Propelling one's own dreams into space by means of a rocket-pen: such was the original idea dreamt up by the two creative teams. The writing instrument is featuring a complex architecture while ensuring perfect writing comfort.
Astrograph features a slim body evoking the outlines of a space vessel. The perfectly integrated design of this creation comprises 99 innovative elements.
"Similar to a modern odyssey, this exceptionnal masterpiece represents the completion of one's dreams. After four years of creative research by Maximilian Büsser from MB&F and technical mastership by Caran d'Ache, the Astrograph is ready to conquer the heart of its admirers," said Caran d'Ache team of experts.
The 21,000 Swiss francs rocket-pen is available in high gloss rhodium plate (fountain pen only), matte rhodium plate (fountain pen or rollerball), and anthracite color (fountain pen only). The launch pad box is inspired by a spacecraft launch pad.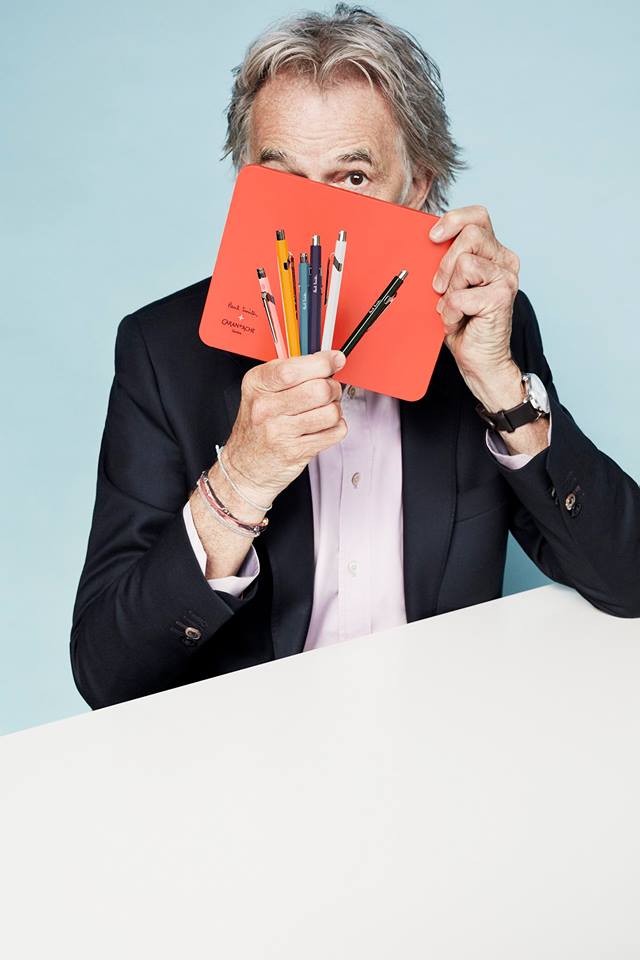 Caran d'Ache also announced the second collection with famous fashion designer Paul Smith."I use the Caran d'Ache pens for a long time, so I'm really happy to work with Caran d'Ache again." said Sir Paul Smith. 8 limited edition colours inspired by Paul Smith's renowned stripes are available for a very stylish Fall/Winter season.