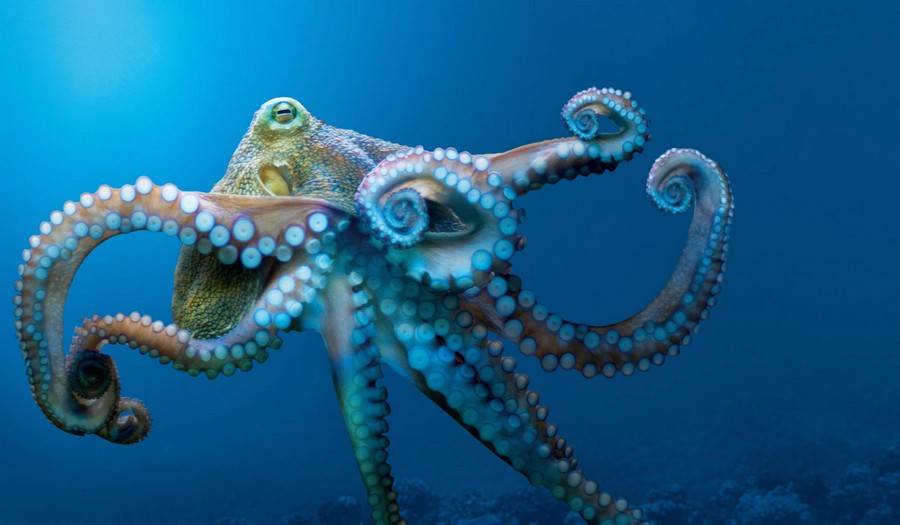 It's time for tentacles. From the kraken to Cthluhu (ku-thoo-loo), the myths surrounding octopuses, squid and cuttlefishes live in our collective memory. Now the Monterey Bay Aquarium is opening the largest, most diverse living exhibit ever created to showcase these amazing animals.
"Tentacles: The Astounding Lives of Octopuses, Squid and Cuttlefishes" is the most dynamic special exhibition ever created by the aquarium that pioneered award-winning exhibits of jellies and deep-sea animals. It opens April 12, 2014 and continues through Labor Day 2016.
Over the life of the exhibit, visitors might see any of the two dozen species that will rotate through a dozen displays, from giant Pacific octopus to Hawaiian bobtail squid, the wonderpus octopus and more. From time to time there may be displays of never-before-exhibited deep sea squid and octopuses, in collaboration with the aquarium's sister organization, the Monterey Bay Aquarium Research Institute.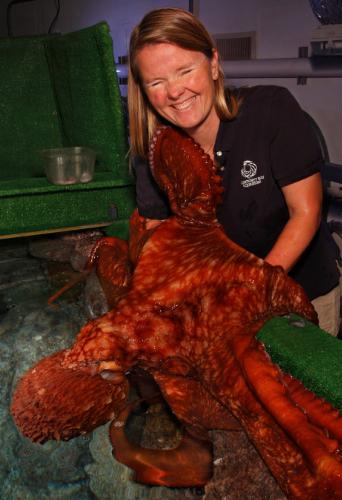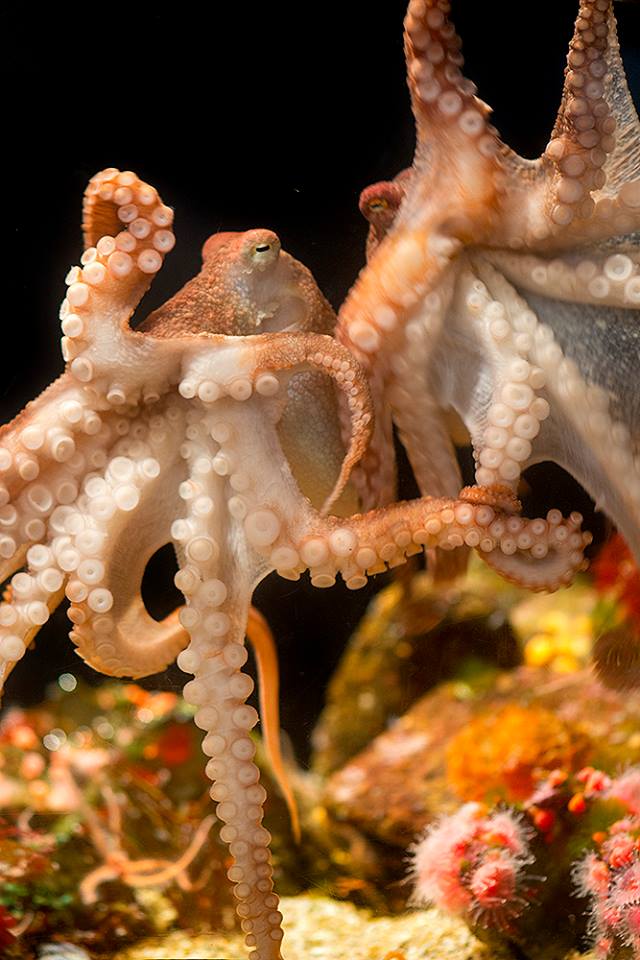 Living exhibits might feature one of the world's largest cuttlefishes (the broadclub cuttlefish, more than a foot long) and the tiny northern pygmy squid, an inch or less in length. An egg lab showcases the aquarium's groundbreaking work in rearing these incredible animals – including custom-built soda-bottle "bubblers" as incubators. The galleries also include an exhibit to house deep sea squid and octopus species if collection efforts prove successful.
Cephalopods – octopuses and their kin – are found from the poles to the tropics, in tide pools and the deep sea. They can be colorful or transparent, and range in size from less than an inch to more than 50 feet long.
Three kinetic sculptures commissioned for Tentacles from contemporary Bay Area artist Nemo Gould tell important conservation stories about the impacts of pollution, overfishing and habitat destruction on these remarkable creatures.