The most expensive and the most affordable room service. Survey.
Room service is most expensive in Helsinki, according to a new index compiled by TripAdvisor. The study reveals Las Vegas is the priciest U.S. city for in-room amenities at an average of $68, while Denver is the least expensive with an average of $41.
The second annual TripAdvisor TripIndex Room Service compares the cost of in-room amenities in 62 popular cities around the world, including 15 in the U.S. The study takes into account the price of a club sandwich ordered through room service, the dry cleaning of one shirt, and the following items from the mini bar: a bottle of water, peanuts, a mini bottle of vodka, and a can of soda.
"With a wide range of in-room amenities available to travelers, the TripIndex Room Service provides a useful snapshot of what guests can expect to pay for hotel incidentals in cities around the world," said Brooke Ferencsik, director of communications at TripAdvisor. "While 39 percent of U.S. travelers report ordering room service in the last 12 months, only 13 percent said they made a mini bar purchase*, so it's not surprising that some hotel brands have recently
announced plans to phase out the mini bar."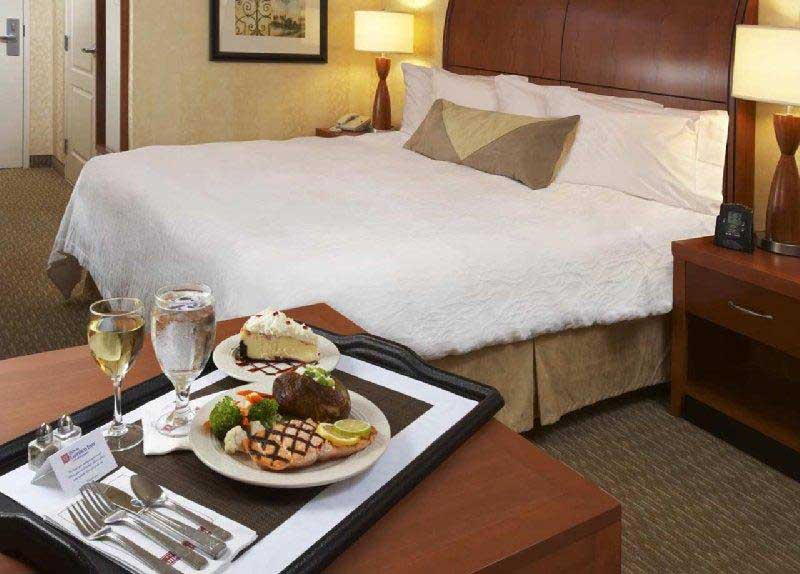 Spendy Spots for Hotel Services
Among the featured U.S. cities, Las Vegas is the most expensive destination ($68). New York City is a close second at just under $68, followed by Washington, D.C. at $62.
Helsinki, Finland is the most expensive international spot for room service. At $89, it is nearly five times as expensive as the least expensive destination.
Scandinavia represents the priciest global region for room service, with Nordic cities claiming four of the 10 most expensive spots: Helsinki (#1); Oslo, Norway (#2); Stockholm, Sweden (#5); and Copenhagen, Denmark (#10).
Most Expensive International Cities:
1. Helsinki, Finland
2. Oslo, Norway
3. Seoul, South Korea
4. Zurich, Switzerland
5. Stockholm, Sweden
6. Paris, France
7. New York City, New York
8. Toronto, Canada
9. Singapore
10. Copenhagen, Denmark.
Most Expensive Cities in U.S.:
1. Las Vegas, Nevada
2. New York City, New York
3. Washington, D.C.
4. Los Angeles, California
5. Atlanta, Georgia
6. Boston, Massachusetts
7. San Francisco, California
8. New Orleans, Louisiana
9. Chicago, Illinois
10. Orlando, Florida.