The Spirit of Travel: the new luggage designed by Marc Newson, photographed by Patrick Demarchelier.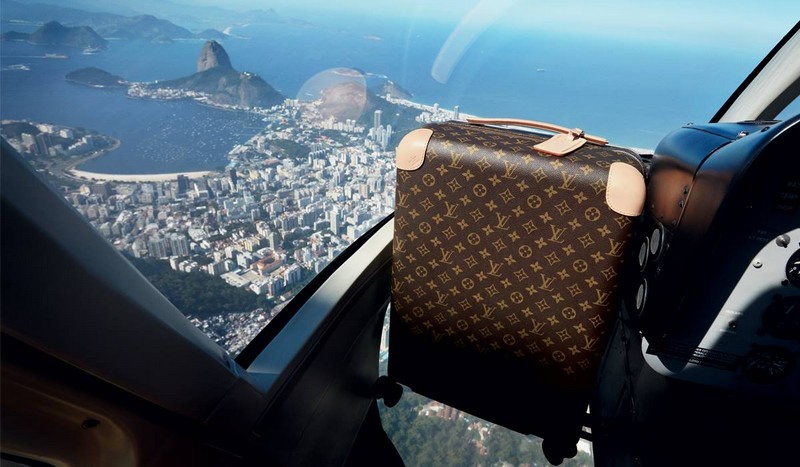 Designer Marc Newson, widely acknowledged as the most influential industrial designer of his generation, returned to work with Louis Vuitton on a new range of rolling trunks offering surprisingly large interior capacity and lightness. This lightweight 4-wheeled carry-on has a completely flat interior thanks to its large external cane.
Louis Vuitton shared its enthusiasm for innovation with Newson, resulting in the creation of a rolling trunk described by the luxury house as the luggage "for the 21st century traveller."
"The process of travelling tomorrow could be a little more elegant and a little more seamless and a little more enjoyable. We are able to achieve extraordinary level of lightness through incredibly rigurous engineering," Newson explained.
"Instinctively and personally driven in his approach, iconoclastically collapsing the boundaries between disciplines and idiosyncratically embracing a wide range of design work as a totality, Marc Newson could be seen as a unique figure in his field," explained Louis Vuitton.
Every detail exudes lightness: from the discreet new TSA lock to the most comfortable wheels ever designed by Louis Vuitton. The cabin-friendly bags are available in materials like LV's classic Monogram canvas, Monogram Eclipse, Taiga or Epi leather.