Life is a Stage: Make Up For Ever explores the technical innovation, unparalleled artistry, and myriad inspirations behind the revered Paris-based makeup line.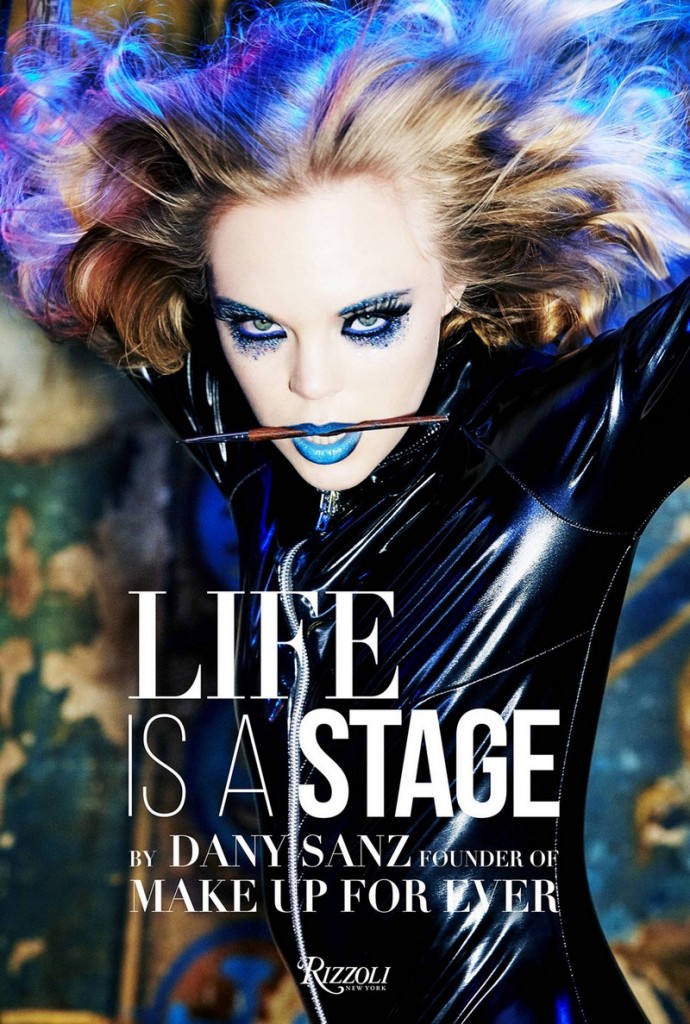 Life is a Stage is the highly anticipated first book by Dany Sanz, founder and Artistic Director of Make Up For Ever, the French
cosmetics brand owned by LVMH luxury group. To capture her artistic vision, Dany Sanz has collaborated with photographer Ellen von Unwerth, known internationally for her photos of a long A-list of celebrities in fashion, art, music and design.
Shaped by her studies at the Beaux-Arts fine arts school and her experience in the theater as a set designer, Dany Sanz recounts
her exceptional journey through characters from different stages, each telling a distinctive story. Bridging fashion and theater, the work is a striking illustration of the Make Up For Ever founder's creative process.

The characters include Urban Polychrome, evoking her discovery of a passion for body painting after being asked to paint actors' faces and bodies, as well The Triplets, inspired by her time as a trainer at Europe's first makeup school and using makeup to convey her interpretation of Sadness, Joy and Anger.
Published by Rizzoli, the book comes in a box set that includes Dany's Sketchbook, 48 sketches by Dany Sanz corresponding to
the 27 characters in the book.
Make Up For Ever grew from a cult name synonymous with unique, high-performance professional makeup products, into a world- renowned brand among performers and professional makeup artists. Founder and Artistic Director Dany Sanz has remained faithful to her unique vision of makeup since launching the brand in 1984: makeup as an art of transformation, an art in movement that continues to inspire new generations of makeup artists.