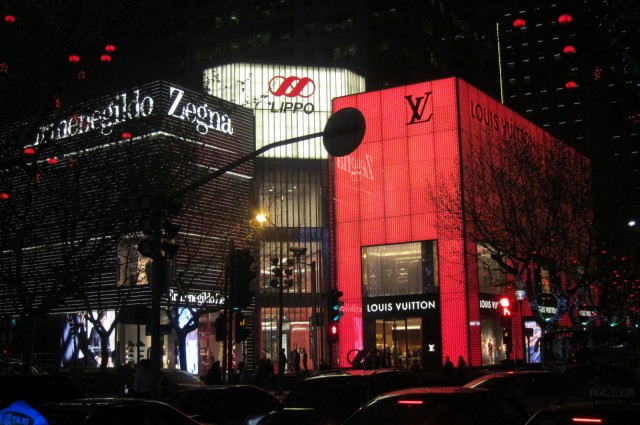 Benefitting from a fast-growing middle class and a fast-developing distribution network, sales of luxury goods in China have consistently outperformed the global market. Sales of luxury goods in China tripled in value in the 5 years to 2012 and by 2017 the country's luxury market is set to double in value again, according to the latest datagraphic released by Euromonitor International, one of the world's most comprehensive research on the luxury goods industry. By 2017 it is set to overtake France, the UK, Italy and Japan, making China the second biggest luxury market in the world after the US.
China's interior provinces have potential to be a major growth engine for luxury goods, but as brands expand into the second and third tier cities of the West there is a risk too that they will dilute their cachet in the sophisticated first tier cities of the East.
Euromonitor Contributing Analyst Rob Walker, points to the gift-giving crackdown in China. China's luxury gift culture is visibly transformed and fades in intensity. Chinese government officials and company executives hide their luxury
watches and switched to discrete and less flashy gifts.
According to China's Hurun Report, Cartier was the second most popular gift among luxury goods consumers at the start of 2012, while Rolex ranked ninth. Fast-forward a year and Cartier dropped to fifth while Rolex slipped off the list altogether. The only timepiece-specific brand to make it into the latest 2013 ranking is Longines (at number 15).
Louis Vuitton  and Hermes retain their positions as the first and third most popular gift brands, while Apple, which is not strictly speaking a luxury product, has jumped from sixth to second place. This reflects a trend toward more modestly priced gifts. Montblanc pens have also become popular, replacing timepieces in many instances. Top-end luxury brands are still visible in gift giving, but the trend is toward more understated products.
Timepieces are not the only big casualties of the gift-giving crackdown. The super premium baijiu brand Maotai ranked as the fifth most popular gift brand last year (among millionaires), but – like Rolex – has disappeared from the current top 15 ranking. Government officials – to all sense and purposes – are now banned from spending public funds on cigarettes and luxury alcohol. And many business leaders have followed this lead. As a result, mid-range baijiu is often more visible at company's banquets and annual conferences than Maotai.
The death knell has not sounded for the luxury gift culture in China, and is not likely to. Rather, the portfolio mix has changed to reflect a more conservative (and risk averse) political climate. In turn, this is fuelling a shift toward subtler, lower profile luxury goods consumption in the business world. Luxury gifts will continue to beguile, but there is a sense that less is now more. And that presents some big challenges going forward, especially for the jewellery and timepieces categories.