Jack Daniel's and Indian Motorcycle have joined forces for Limited Edition Jack Daniel's Chieftain.
Each limited edition Jack Daniel's Tennessee Whiskey custom Indian Chieftain is hand painted and includes "Old No. 7" accents throughout the bike.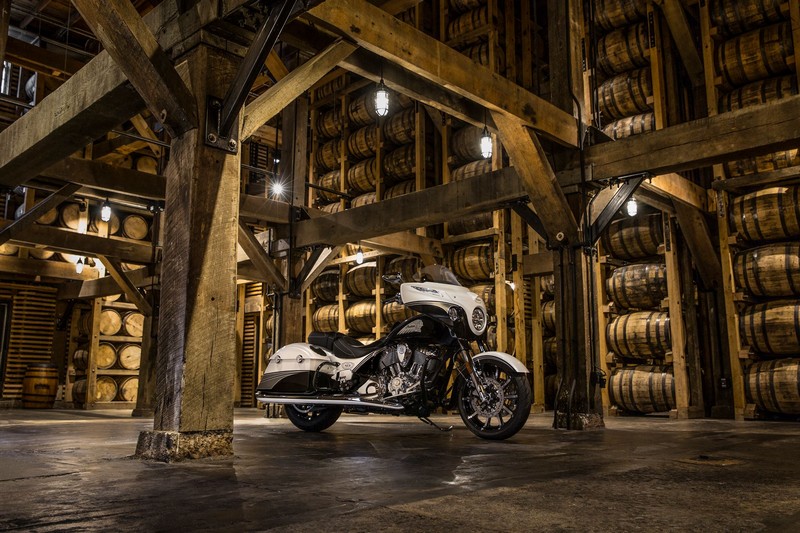 2017 marks the second year that Jack Daniel's and Indian Motorcycle have joined forces. Last year all 150 Jack Daniel's Springfield bikes sold out in just eight hours.
In the same spirit this year, 100 Limited Edition Chieftain's will be available globally with 10 of these allocated to select countries in Europe, the Middle East and Africa.
Each motorcycle comes with a commemorative American flag handcrafted out of Jack Daniel's barrel wood that includes the owner's name, motorcycle number and VIN.
The individually numbered bikes come with a two-year unlimited mileage factory warranty and free membership in the Indian Motorcycle Riders Group (IMRG) for one year. The Limited Edition Chieftain had design input from Klock Werks Kustom Cycles of Mitchell, South Dakota who came up with a wide array of custom details such as a one-of-a-kind white and black crystal paint job with charcoal colored accents inspired by Jack Daniel's unique charcoal-mellowing process.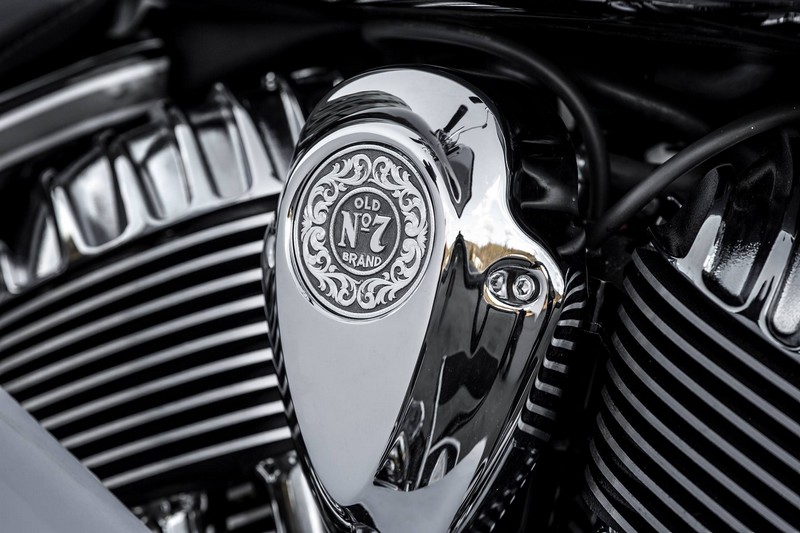 The bikes also features a number of Jack Daniel's "Old No. 7" logos and custom badging is interspersed over the bike, including logoed billet driver and passenger floorboards, leather tank pouch, aluminium tank console with motorcycle number and unique cam, primary and air intake covers.
The crowning detail is a handmade, pure silver Jack Daniel's horn cover badge, hand-crafted by the team at Montana Silversmith, exclusively developed and produced only for this motorcycle. The bike also carries an inscription of Jack Daniel's "Bottles and Throttles Don't Mix" mantra.
The bike also features a 19-inch front wheel with an open fender and a host of premium touring amenities including LED headlight and driving lights, power adjustable flare windshield, gloss black front and rear highway bar, 200-watt premium audio system with fairing and saddlebag speakers, and Indian Motorcycle's proprietary Ride Command infotainment system.
Delivery of the Limited Edition Jack Daniel's Chieftain is expected to be August 2017.