Lalique Pétillante Collection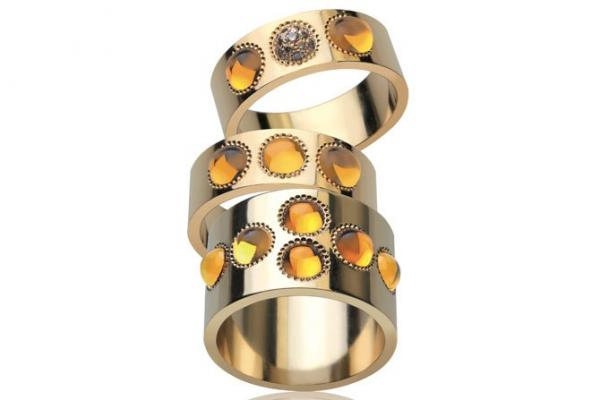 With "Pétillante", meaning "sparkling" in French, Lalique crystal house is returning to its jewelry heritage. Designed to be released in stages and to represent a different element (fire, air, water, and earth) the exquisite collection of jewelry begins with Eau Sensuelle, a water-themed group abundant in flora, fauna and mythological creatures, all paying homage to founder René Lalique, famous for his dazzling nature-inspired forms.
Paved with three or six white/champagne diamonds and clear/amber cabochon crystals, the  Pétillante ring (€3.500,00) was concieved by jewellery Anne Kazuro to look to Lalique's Art Nouveau origins.