Haute horlogerie masculine: Chanel La Montre Monsieur de Chanel – the first movement designed, developed, reliability checked and assembled by Chanel.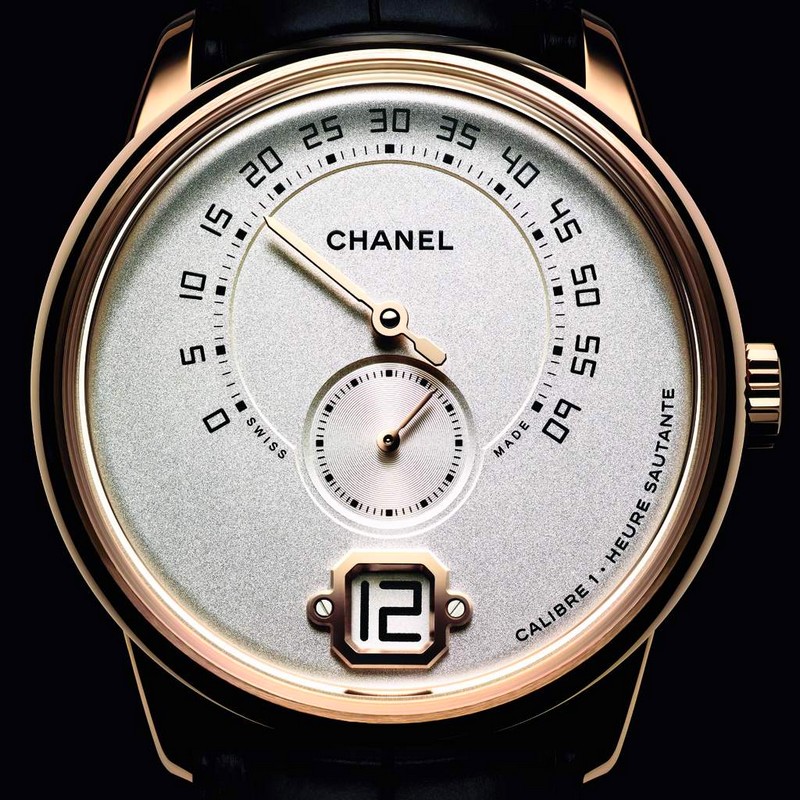 At Chanel, desire gives birth to tools. From desire comes a creation. It is the case with the new Chanel La Montre Monsieur de Chanel equipped with the House's first in-house high-watchmaking movement. Chanel's first watch specifically designed for men, the MONSIEUR de Chanel is powered by the CALIBRE 1 featuring Instant Jumping Hour and Retrograde Minute complications. It took Chanel
five long years to bring the Haute Horlogerie concept to live.
The luxury house chose the lion, its most masculine emblem and a symbol of strength and power, as the signature of the MONSIEUR watch which is found on its buckle and crown. The lion is also the seal of all the House's in-house Haute Horlogerie movements.
This black-tie timepiece was created from zero. The movement, the watchcase, all started with a concept and a drawing. A brand-new 40-mm round case was specially developed for the MONSIEUR collection. A manual-winding mechanical movement made up of 170 components, the CALIBRE 1 is a movement with integrated complications, meaning that the complications are integrated into the bottom plate and are not simply modules attached to a base.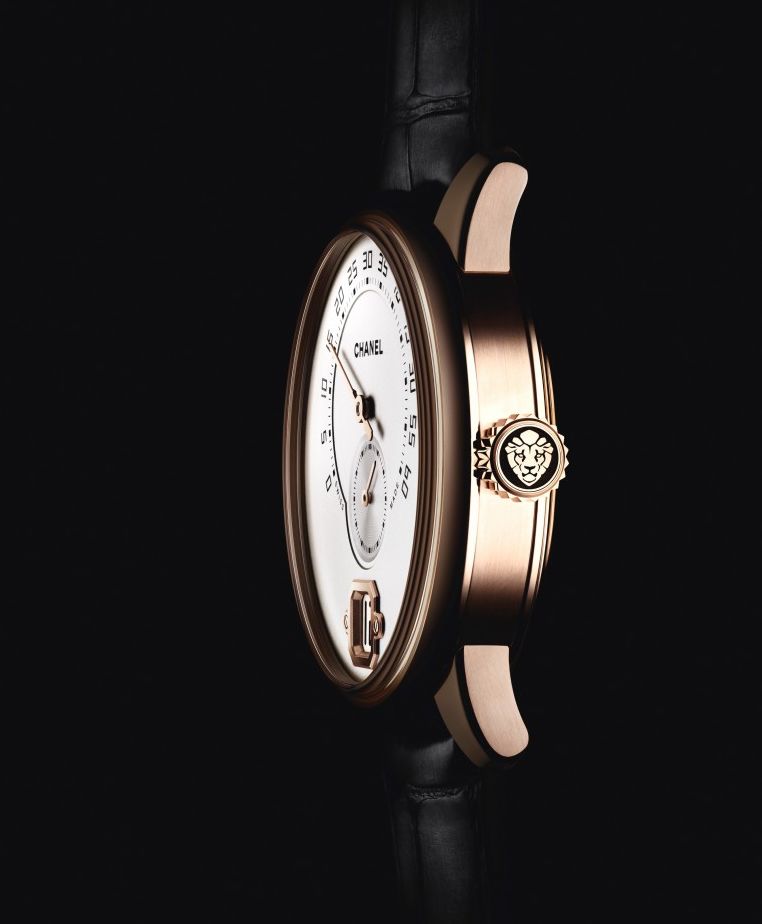 Conceived to expresses Chanel's unique vision of beautiful masculine watches, the timepiece is governed by matt and glossy black in its black architectural movement in Amorphous Diamond Like Carbon.
With two barrels mounted in series, the power reserve of the MONSIEUR de Chanel watch is 3 days. The second watchmaking prowess, the retrograde minute with a 240°-display on the dial, combined both rigorous aesthetics and technical performance. The retrograde minute's bidirectional corrector allows easy adjustment of the watch and illustrates one of the key elements of the Chanel fine watchmaking vision.
This year, Chanel already produced 300 numbered movements of which 150 are for the Monsieur in Beige gold and 150 for the white gold model version.