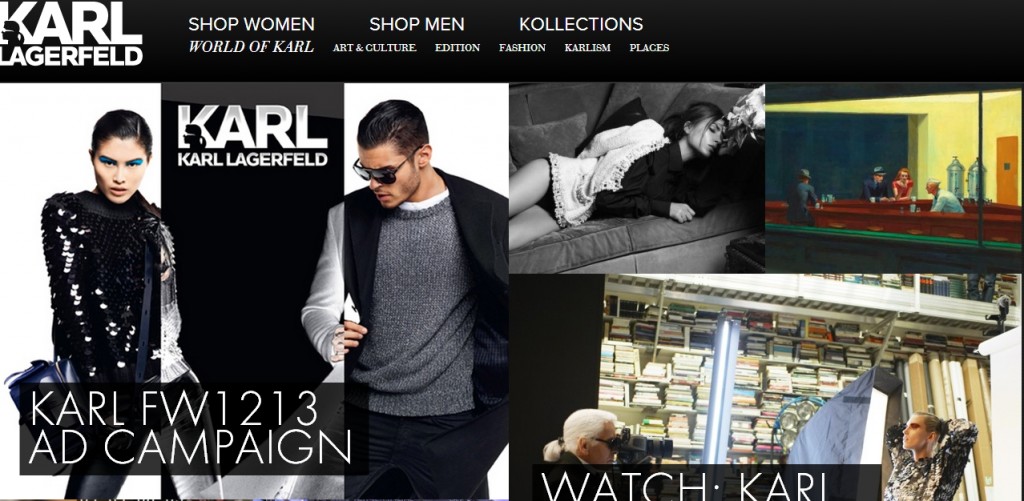 Karl Lagerfeld, one of the world's most influential and iconic designers, announced a new fragrance to be launched in 2014. The internationally renowned haute couture fashion house will launch the new perfume line under Interparfums, the creator of prestige perfumes and cosmetics. The two companies signed a worldwide and exclusive license agreement to create, produce and distribute perfumes under the Karl Lagerfeld brand. This 20- year agreement replaces a previous license between the Karl Lagerfeld and Coty companies which was terminated by mutual consent.
"Nothing's more exciting than a new venture and I am sure that InterparfumsSA will go in the best direction and that they have the possibility and the will to do so," commented Karl Lagerfeld, the designer hoping to achieve a large international fragrance success.
According to Pier Paolo Righi, President and CEO of Karl Lagerfeld, the new venture will successfully build the luxury fragrance businesses with a long term view.
Since 2006, Karl Lagerfeld Company (located in the Saint-Germain-des-Prés district of Paris) has been part of the portfolio of the British investment fund Apax Partners.
Karl Lagerfeld brand's portfolio comprises three labels: Karl, a new line aimed at a cosmopolitan and digitally- savvy clientele, launched exclusively online, the premium ready-to-wear collection for women and men called "Karl Lagerfeld Paris," and "Lagerfeld" – the menswear line for everyday, urban living. Each line has its own accessories offering including eyewear, bags, shoes, and fragrance.