PPR luxury group third-quarter 2012 revenue
PPR continue to boast strong performances even as growth cools in the luxury and high-end market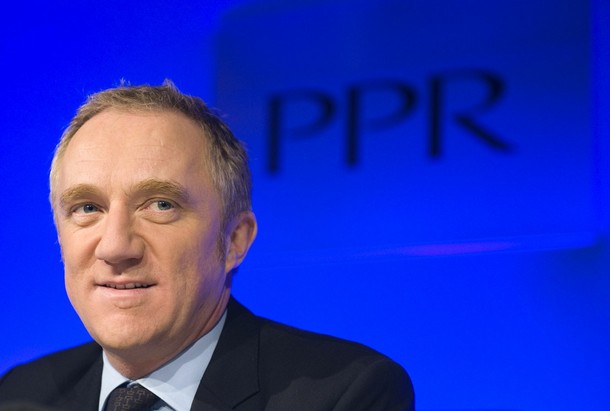 PPR posted third-quarter 2012 revenue of €2.6 billion, up 6.6% versus the same 2011 period on a comparable basis. PPR's Luxury division posted an 11.9% leap in revenue in the third quarter of the year, driving revenue growth for the first nine months of the year to 15.5%. In contrast, the revenue recorded by the Sport & Lifestyle division registered a 1.2% drop in sales on an organic basis to 969.7 million euros,
"This quarter's impressive performance bears witness to the complementary nature and growth potential of our brands…[it] reinforces our confidence in PPR's ability to deliver sustained revenue growth, along with gains in operating and financial performance, over the full year," said Chief Executive Francois-Henri Pinault.
In the third quarter of 2012, PPR's Luxury division's revenue (Gucci, Bottega Veneta, Yves Saint Laurent) climbed 12% on a comparable basis and 24% in reported terms, in a mixed economic environment and against a high basis of comparison. Sales growth across all luxury brands and in all geographic areas underscores the vitality and healthy geographic spread of the division's activities.All product categories contributed to the Luxury division's sales growth, with Fashion and Leather Goods up a strong 11%, announced the luxury group.
As of September 30, 2012, the store network of PPR's Luxury division comprised 924 units, including 28 net new stores opened during the quarter. Nearly 30 stores have undergone renovations since the beginning of the year.
In the third quarter, PPR's Other Luxury brands (Brioni, Sergio Rossi, Stella McCartney, Alexander McQueen, Girard Perregaux, Boucheron, etc.) posted comparable sales growth of 16% (46% in reported terms), with all brands and regions contributing to the performance. Momentum remained especially strong for Fashion and Leather Goods, which achieved growth of more than 13% in the quarter, driven by outstanding success of the designer brands and the very solid performances of Brioni and Sergio Rossi.
Timepieces and Jewellery also reported strong growth, up 26%. Boucheron's latest High Jewellery collections met with great success and Girard Perregaux continues to gain ground, focusing on the brand's key values and potential. As of September 30, 2012, the store network of PPR's "Other Luxury division" brands comprised 235 units.
In August, 2012, PPR and YOOX announced the signature of a joint-venture agreement. The newly created company, 51%-owned by PPR and 49% by YOOX Group, will be entirely dedicated to managing mono-brand online stores in collaboration with several PPR luxury brands: Yves Saint Laurent, Alexander McQueen, Balenciaga, Bottega Veneta and Sergio Rossi.