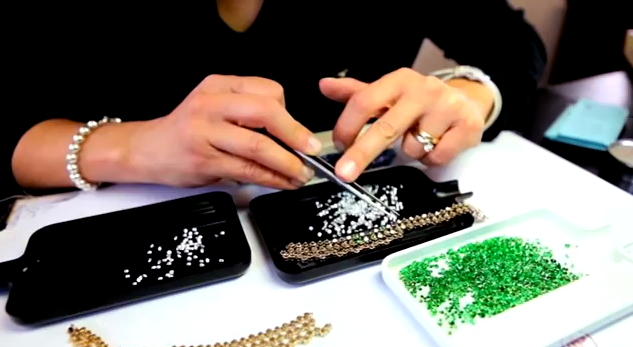 Manual work is suffering a crisis of vocation. This is happening due to poor fascination the artisans are able to exercise on boys & girls in the delicate moment of the choice of their career.
Italian luxury association Altagamma Foundation initiated a project for the development and promotion of manual labor, called "Success on your hands", which is aimed primarily at junior high school students and their parents, inviting them to consider starting a technical-vocational career in luxury industry.
With a film produced together with the Milan Centro Sperimentale di Cinematografia, Altagamma sought to illustrate the advantages of manual work within the Altagamma companies, adopting a lively tone to attract the younger age groups. The video was designed to be distributed to Italian secondary schools in order to get children interested in an original and potentially extremely satisfying career.
The film shows a series of testimonials with Gianmaria Buccellati, Vittorio Moretti, Ottavio Missoni, Carlo Riva, Paul Dazzara from illycaffè, Clemente Olivadoti from Bulgari, Federica Giorgi from Gucci, Francisco Rodriquez of Flos. All these people  have based their career success on artistry and great manual skills.
During the ceremony for 'Italian Quality Day', Honorary Chairman Leonardo Ferragamo illustrated the aims of the project to President of the Republic, Giorgio Napolitano, and Federica Giorgi, a young leather goods producer at Gucci, briefly outlined her experience, speaking on behalf of all those appearing in the film.