Crystal Cruises Wins First Place Four Times in Cruise Critic's 2012 Awards
Crystal Cruises is a four-time winner in CruiseCritic.com's annual "Cruisers' Choice Awards" for 2012.  Based on user ratings on the popular cruise industry website, the ultra-luxe line's Crystal Symphony cruise ship won Best Dining, Best Entertainment, Best Public Rooms, and Best Embarkation of all other cruise lines in the "small ship" (under 1,199 passengers) size category.
The ship also ranked in the top ten in six other areas: Overall, Service, Shore Excursions, Value-for-Money, Fitness, Cabins.
Whenever cruisers post a review on Cruise Critic, they are asked to rate their cruise experience in 11 categories, plus give an overall rating for the ship.  Awards are based on a calculation of all ratings submitted for the previous year (2011), so no voting, polls, or editorial input is involved in the award outcome.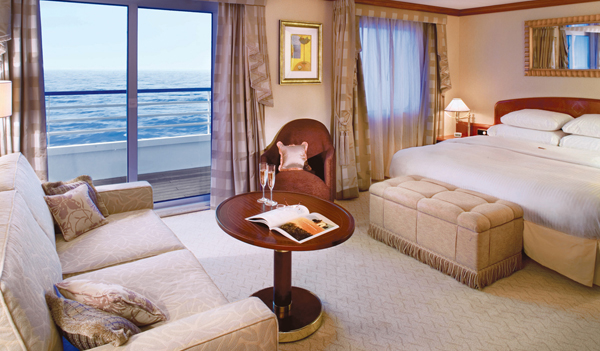 "These honors reflect the real opinions of actual cruisers, and the number one results speak volumes about our top-notch offerings in terms of culinary arts, entertainment, chic spaces, and ease of boarding and departure," says Thomas Mazloum, senior vice president of hotel operations.  "With top 10 scores in 10 of the 11 Cruise Critic categories, it's also clear that travelers who cruise truly believe Crystal excels across the board.  It's particularly gratifying to be so highly rated here as our sailings are 'value-packed', with so much included in the Crystal vacation experience."