M&O Paris 2016: Brabbu has fresh news to present, either in casegoods, upholstery, lighting or rugs.
For the 4rd year in a row, luxury furniture brand Brabbu will showcase at Maison & Objet Paris a contemporary home décor fulfilled with mid-century modern furniture inspired by the forces of nature and cultures of the world. BRABBU is celebrating spring with the most beautiful trends for 2016.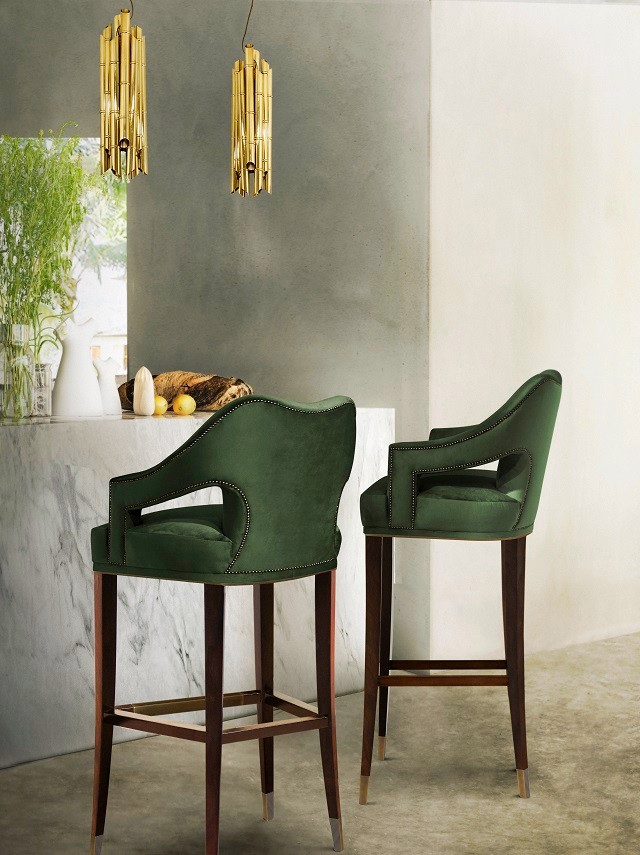 The news start with the Nº20 Bar Chair, the perfect choice for the next hospitality project. But also KOI Side Table will definitely add a unique touch of creativity to any luxury home. But the ARDARA Console will be the big shining star of the tradeshow; and the AGRA Console, in marble, provides the perfect ambience for the living room. The IGUAZU Armchair is perfect for a luxurious, yet sober, decor and the WALLES Sofa represents the royal comfort of velvet.
Symbol of knowledge and rebirth, No 20 bar chair was raise through a long journey of a total set of 24 prototypes intended to
reinterpret the forces of nature. No 20 distinguishes itself for its attitude represented in its fabric, a beautiful and standing
out blue twill, and structure that embraces us with strength and determination, like Mother Nature.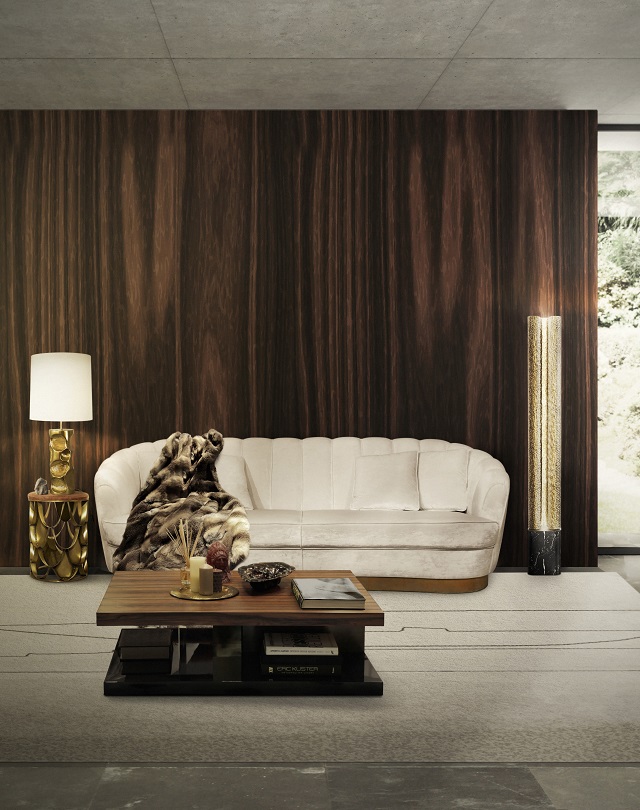 KOI carp is a recurring symbol of Japanese culture, highly appreciated by its decorative purposes, not only in water gardens but also in Irezumi practice or, most commonly, in tattoos. Its natural color mutations reveal their capacity to adapt, just like the KOI screen that you can use to create a better sense of space division in your ambiences. The KOI scales that compose the panels of the screen shine and reflect – on its brass surface – the sun caught throughout the clear water.
Maison & Objet, the semiannual trade show for lifestyle, decor and design, will take place in Paris from 22 to 26 of January. This year, the show has shifted towards grouping by lifestyle rather than by sector, in 3 main worlds.
"We wanted to create an overview of different parts of the house, because BRABBU pieces provide complete solutions for every room", explained Joaquim Paulo, the head designer in charge of planning BRABBU's M&O stand. "The team also prepared special surprises for the press and the most important clients. A comfortable bar zone was included in the stand, where visitors can seat and enjoy a nice cocktail or a glass of wine, embracing BRABBU's culture and lifestyle.
"But there's more… presented live for the first time, BRABBU's rugs are authentic works of art! Get to know the SUDD Rug. And, inspired in the magnificence of the Baltic See, the BALTIC Rug will definitely catch your attention," added Brabbu's creative team.Regarding to the Lighting News, BRABBU presents the PHONG Wall Light.