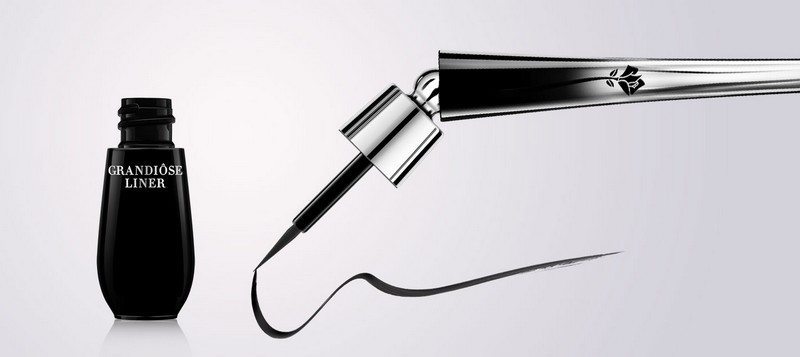 Can the cat-eye struggles be a thing of the past? Stylish… and Effortless. The first ever bendable eyeliner finally brings the high precision long-wearing line.
After the swan-neck mascara that has revolutionized the beauty routine, Lancôme's new makeup star is the Grandiôse Liner, an intuitive liquid eyeliner designed by Creative Director of Makeup Lisa Eldridge.
Its surprising new shape is based on the beauty insider trick of folding pen liner brushes for greater control, with a pivot at its base, a 35° bend, and super-fine tip for suppleness and precision. The bendable wand gives easy access to the root of the lashes, while the highly pigmented & ultra opaque formula ensures the matte finish. A smudge resistant film gives a longlasting makeup result.