Childhood homes rich in memories were the starting point for a new collection of scented candles by Maison Francis Kurkdjian. The heat of a flame will elegantly and slowly reveal the delicate scents of these candles.
Maison Francis Kurkdjian unveils "Homes Sweet Homes" collection of scented candles.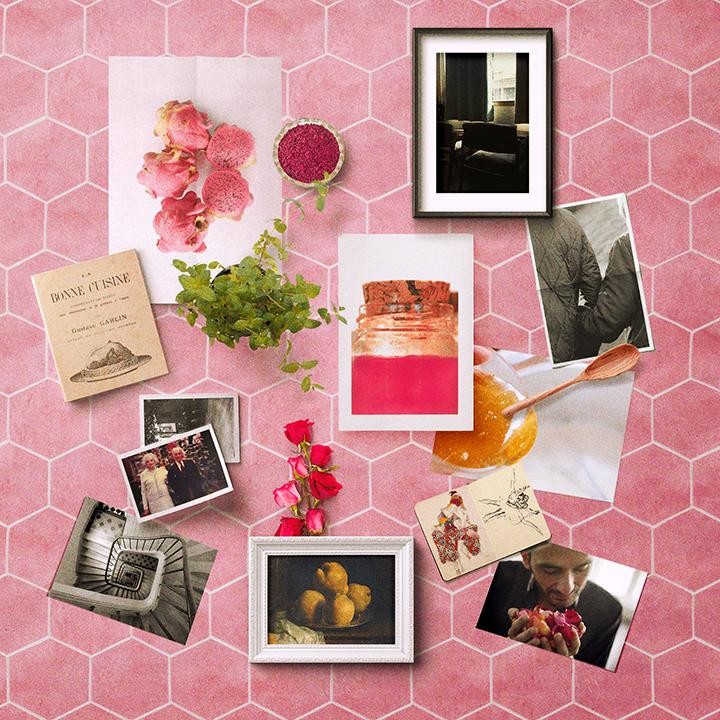 Francis Kurkdjian, the French contemporary perfumer, businessman and winner of the Prix François Coty in 2001 for his lifetime achievements, unveils "Homes Sweet Homes" collection of scented candles.
Dubbed "Homes Sweet Homes", the line of five scented candles recounts personal stories that have nourished the olfactory memory of Francis Kurkdjian, the perfumer of the eponymous Maison. The collection brings Kurkdjian's talent as a perfumer and personal memories.
"Houses have a soul, a story. Among the houses in which I lived or still live, five of them have nourished my olfactory memory. I have translated these intimate places into colors and smells to compose a collection of five cadles with original scents. Welcome to my homes sweet homes," said the celebrated perfumer.
"Rue des Groseilliers" (bright and juicy red berries blended with blackcurrant and strawberries.), the street where he grew up a dozen miles from Paris, evokes the bright red berries found in the garden every summer, with their sweet juicy savors.
"The Rue des Groseilliers is the street where I grew up about twelve miles from Paris. My family home was bordered by a small vegetable garden where every summer, bright red berries delighted both young and old with their sweet savors. Today these flavors unfold in this scented candle that conveys the essence of my childhood memories," said the famous nose.
"Anouche" (a smell of rose and plum jam) proposes a a smooth, flowery sweetness with lightly honeyed and spicy notes, rekindling the unforgettable memory of the rose petal and plum jam made by his grandmother.
"Anouche rekindles the pleasures of the small apartment where I lived for a few years with my maternal grandparents, not far from the Vincennes castle, in the neighborhood of Paris. This candle captures the unforgettable memory of rose petal jam, one of my grandmother's secret recipes," explained Francis Kurkdjian.
"La Trouverie" (sweet aroma of fresh straw, lavender and rosemary) harks back to escapades at an old farm in the French countryside of Le Perche, with an aroma of fresh straw, lavender, thyme and rosemary.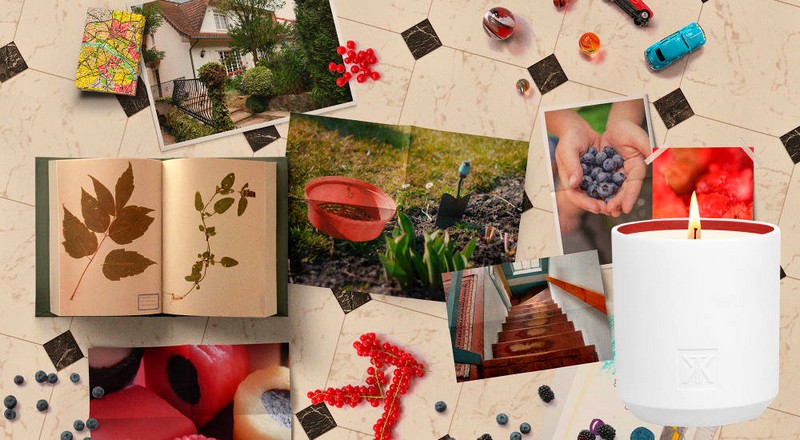 "Les Tamaris" revisits the scent of everlasting flowers and acacias that grow on the Atlantic coast, where the perfumer loves to vacation with his family. And with "Au 17" (A blend of Japanese incense and firewood) , Francis Kurkdjian encapsulates the cozy and eclectic atmosphere of his Paris apartment with the mingled aromas of an open fire and Japanese incense.
"I love Paris, its magic and free-spirited vibes. "Au 17" is my nest in the City of Light. Its cozy, eclectic atmosphere witnesses intimate dinners, lively soirées and tender morning-afters. They unfold in the warm glow of this candle that evokes the mingled aromas of an open fire and Japanese incense," added Kurkdjian.
From the design of the mold to the hand-decorated box, manual craftsmanship has guided the creation of this collection of scented candles, expressing the intimate memories of these special places. Each scented candle (70.00 €) burns during 55 hours.
OUD satin mood Extrait de parfum is the latest perfume launched by the niche perfume house.
"In this exalted version of OUD satin mood, an abundance of Centifolia and Damascena roses is sustained by an amber-vanilla accord, before taming the singular, mysterious strength of oud wood from Laos and enveloping the violet blossoms in a soft caress. OUD satin mood Extrait de parfum has a captivating and sensual touch, paving the way toward an opulent, shimmering Orient," commented the master perfumer.