Pause for Harmony: Issey Miyake x Finnish design store Iittala. A collection by Miyake Design Studio.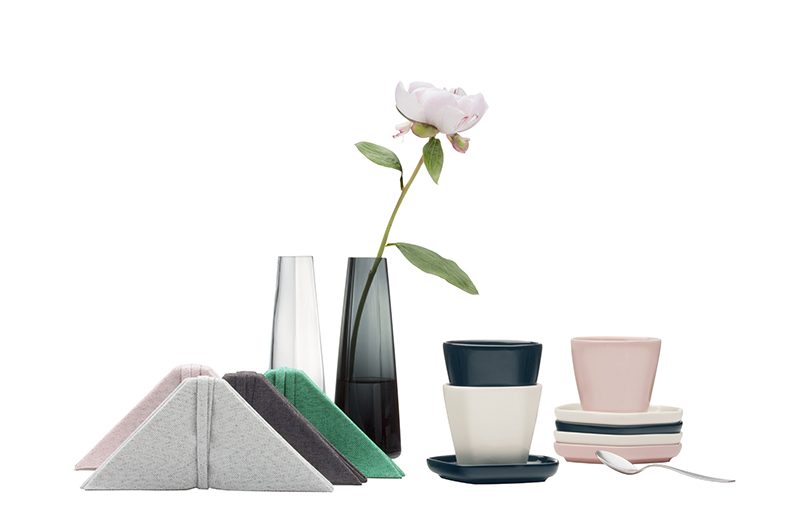 Scandinavian and Asian craftmanship and ambiance combine in the new Iittala x Issey Miyake collection. The project is a collaboration between two masters of timeless design from two sides of the world, Finland and Japan. One vision of a home with harmony. Iittala X Issey Miyake is a unique collection of high quality ceramics, glass and home textiles that enable you to pause and enjoy the moment.
The collection in mainly whites, blacks, grays, greens and pastel pinks is titled "Pause for Harmony" and honors activities like relaxing, working, and socializing. The collection consists of 30 items. The tactile play of textiles and pentagon forms of the glass and ceramic objects is an invitation to touch and feel the material, while the colour scheme is inspired by the awakening of spring and the blossoming of flowers.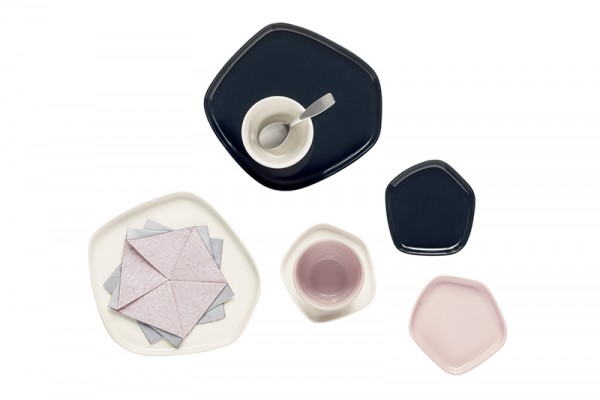 The textile products are created based on Issey Miyake's original folding and pleating techniques that have been used in its clothes making since late 1980s. The best material to keep the folded and pleated shapes is selected, and it is also easy-care. The transformation from the flat shape to the 3D shape of the textile products suggests a blooming blossom. It creates the moment of surprise and joy.
"The two brands have always been true to their philosophy of timeless design and creative thinking. They also value tradition, functionality, craftsmanship and the use of innovative materials and methodologies in their design work", says Harri Koskinen, Design Director of Iittala.
"The continuous research and development for clothes making of Issey Miyake is now crystalized in the collaboration project with Iittala. The textile items are created using not only the latest technology to fold and pleat the material but also the delicate handwork. The pentagon suggests a non-daily element. We hope this will bring a special moment", said Midori Kitamura, President of Miyake Design Studio.