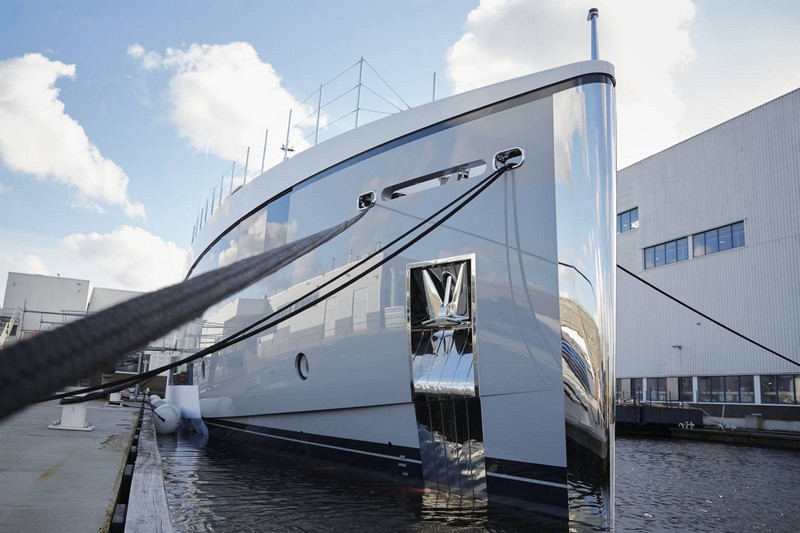 Netherlands-based Feadship, a world leader in the field of custom superyachts, unveiled an innovative 34-metre cruiser facilitating cruising in shallower depths. The yacht, which will be named by her owner at a later date, has the most glass as a proportion of her exterior profile of any Feadship. The new motoryacht's length and draught is offering access to new markets with limited mooring facilities.
"She also has many features that you'd expect to find on larger Feadships. And the fact that four similarly sized Feadships are on the way is also a fascinating story in its own right," said the shipyard.
"As you know, Feadship is famous for building fully custom superyachts between 40 and 100-plus metres. We don't normally build outside this range and nor do we create Feadships that are similar to each other. Unless, of course, a client has a highly specific request – as was the case here," added Feadship.
As well as the visual effect of the giant slabs of glass, the lounge/dining areas also feel expansive due to their 2.45-metre high ceilings, uncommon on yachts twice the size. Other big- boat features include centralised air conditioning and dry exhaust generators with catalytic exhaust filters. These aspects and others emphasise the distinctive nature of this exclusive commission.
Hull 692, the first to see the light of day, features an interior by Bannenberg & Rowell Design. The next two yachts, Hull 691 and Hull 693, will be launched in the near future and have various different features and guest layouts. You might see them soon cruising exploring seas, fjords and bays on three different continents at a speed of 19 knots.
Next year, Feadship intends to launch two more super innovative projects.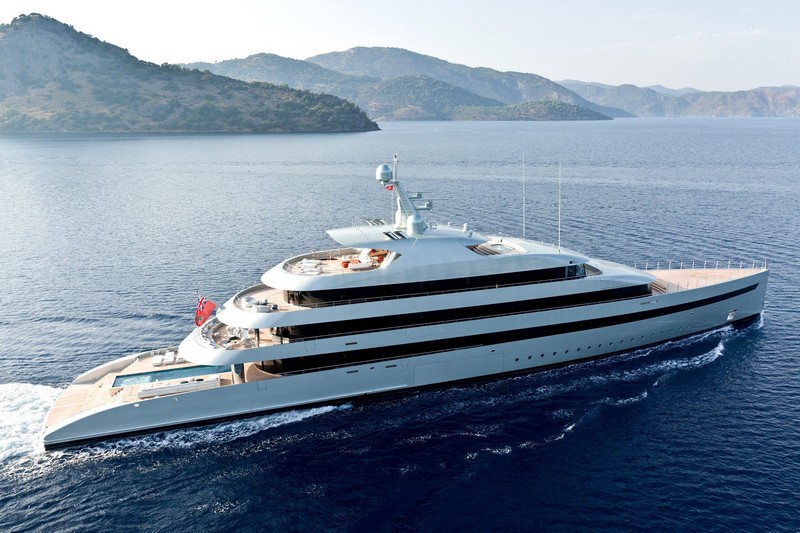 Feadship's Savannah is the recipient of 3 Neptunes at ShowBoats Design Awards 2016. Savannah, the world's first hybrid super-motoryacht, has won three awards at the ShowBoats Design Awards 2016: Exterior Design & Styling award, Layout & Design award and the Holistic Design award. The judges were impressed by her floating superstructure, circular shapes and the way the aft owner and main decks form one giant open inside/outside space.