Ann Lin Haute Joaillerie: When 14 extraordinary pieces of jewellery may be enough for Golden Crown / Best Luxury Jewelry Brand Luxury Lifestyle Awards Asia.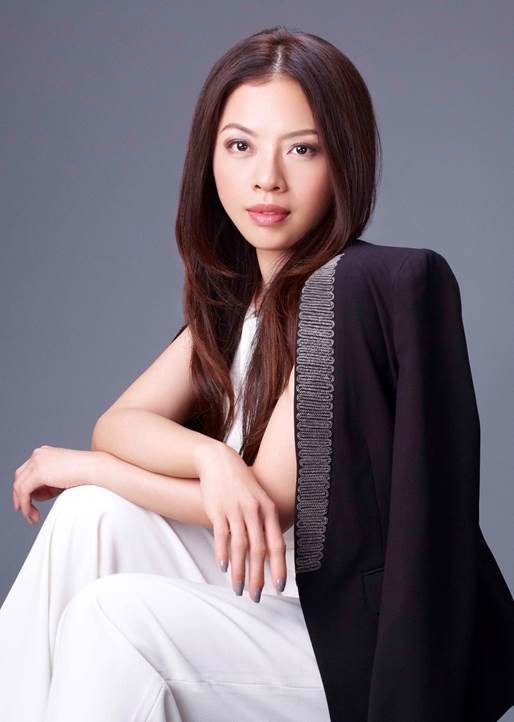 High jeweller Ann Lin was born in Taiwan but left country when she was 15 to follow her passion for both art and jewellery. After getting several international design awards, she established her own brand in 2012 and has come up with 14 unique pieces united under the Ann Lin Haute Joaillerie brand and representing the incredible poetry of colour, shapes, ornamental appeal and design.
Thanks to living in London, Paris, Rome, Milan and Barcelona Ann Lin has been inspired by Italian monuments, European Impressionist paintings and beauty of the opera to transmit all her passion to high-profile jewellery she makes. Special attention is paid to the harmony of the female body, splendidly reflected in her Gesto collection.
Grew up with the influence by her father who is an architect, Ann Lin is extremely sensitive with balance, structure and space. With her experience staying in Europe, it certainly reflects on her virtuosity. Talented in using abstract lines with impressionists coloring, Ann created unique art pieces reveal her love towards arts and irresistible refined luxury.
At age 15, Ann Lin headed to Boston, London and other places to study; later on she even traveled around several countries in Europe, visited the places of historic interest and scenic beauty, from Colosseum in Rome, Sagrada Familia Cathedral in Barcelona, to the Eiffel Tower in Paris. During this time, she inspired from those ancient historical places, and all the beautiful experiences started to influence on her jewelry creation.
While traveling in Italy visiting historical sites, the classical opera which merging various art forms was also attracted Ann, especially the opera "Madame Butterfly" which mixed with Eastern and Western elements and also Wagner's masterpiece "Der Ring des Nibelungen". Ann was indulging in the rich emotion world triggered by the story. The beauty of the opera and the performances inspired Ann to melt the art into her jewelry design.
After received her Graduate Diamonds Diploma from American Gem Institute (G.I.A. G.G.), Ann started her journey of jewelry design. The story started from an opportunity that Ann received a precious rough emerald and she started to design and created her very first art piece. For Ann, the original idea of this piece is only for her own interest and collection, but her work turned out to be appreciated by the crowds. An unspeakable satisfaction came into existence; Ann Lin began her journey towards Haute Joaillerie.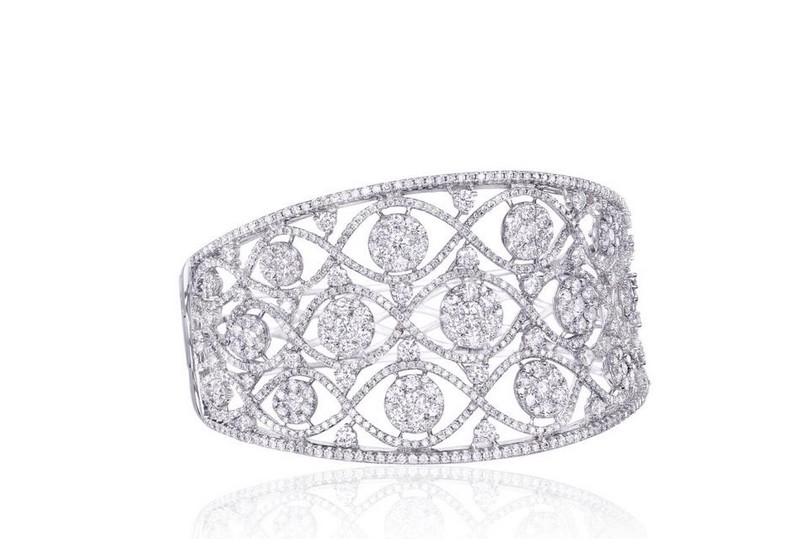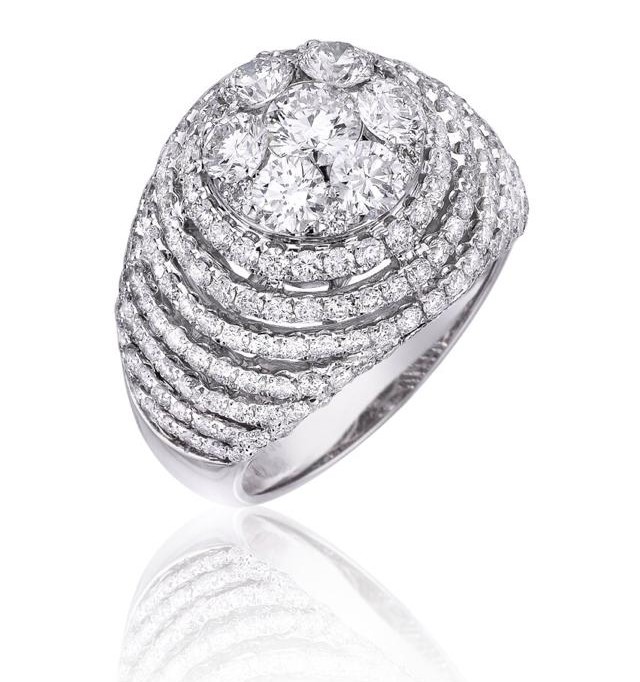 In 2006, Ann went to MBA in Victoria University in Switzerland, and obtained the management degree with her research paper on "Establishment of Jewelry Brand." To seek for higher level of jewelry creative vision, Ann returned to Italy to study fashion design in Istituto di Moda Burgo. Back to the birthplace of the Renaissance, Ann Lin turns the precious cultural atmosphere into creative inspiration. Therefore, Ann's design is strongly influenced by European ancient architecture, opera, and paintings, further established her jewelry design style.
In favor of European architecture and opera, Ann Lin is especially attracted to La Scala opera house next to the institute. Overlooking the majestic La Scala, it is even more fascinating under the sunset. Thus, La Scala became Ann's Holy Land deep down in her heart, and inspired her art jewelry creation later on.
After graduated from Istituto di Moda Burgo, Ann Lin returned to Taiwan and obtained G.I.A Jewelry Design Certificate and started her private custom jewelry service. In 2012, ANN LIN Haute Joaillerie is officially launched.
To complete perfect jewelry art pieces, Ann Lin created "Stereoscopic Carving Wax Method" which exceeding the limit of jewelry creation and revealed embossed three-dimensional feeling. From composition, molding, to certain inlay work, Ann insists in participating each processes of jewelry design. This is how Ann shows the honor respect toward jewelry design and also reflects her high standard to work.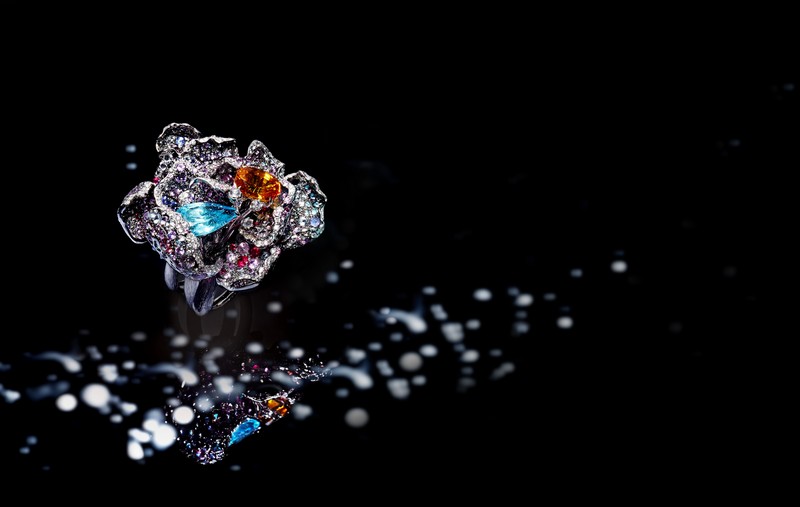 ANN LIN Haute Joaillerie has four core collections:
– "Struttura": Inspired by the balance, space, and structure of the beauty of the architecture. Edgy and soft lines showing in Ann Lin's masterpieces;
– "Gesto": Inspired by woman's beautiful body shape, Ann hopes every ANN LIN jewelry piece shines on each women;
– "Opera": Inspired by the beauty of the ancient opera. In this collection, Ann's designs are blend of the art and the emotional feeling, brings each jewelry pieces strongly vitality and eternity;
– "Colore": Inspired by the color of Impressionism paintings. The beautiful colors and lights reflect in this collection. With Ann Lin's warm color, the viewer will indulge unconsciously.
Ann Lin (www.annlin.co) emphasizes the depth of art pieces. She expects her creations having self ideas and emotions, and eventually become timeless popular classics, just like her favorite opera, painting, architecture and other arts, in which they are still immortal many years after.
If you whenever are to choose the best piece from Ann Lin's jewellery, that'll be a tough challenge, since all of them are great on its own. The Luxury Lifestyle Awards jury will also have a hard time selecting the best Luxury Jewelry Brand, especially now, when Ann Lin Haute Joaillerie has joined the nominee list.