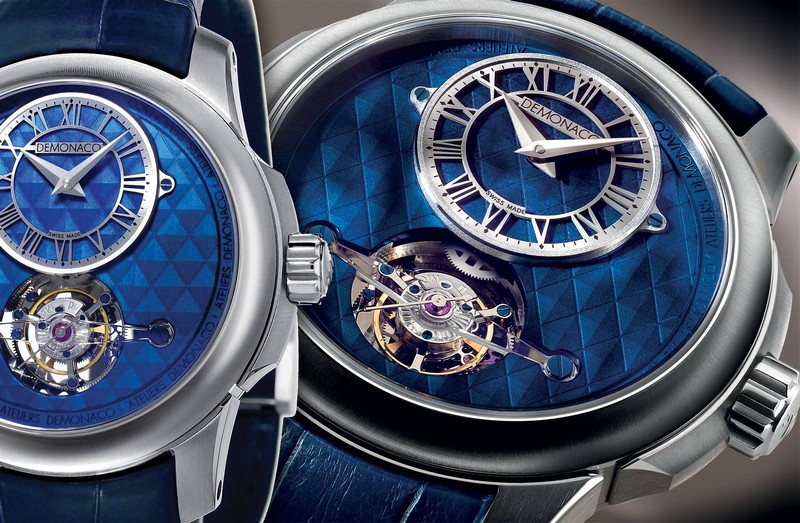 To truly appreciate the value of each passing instant, one must be able to measure it, said small production high-end watch house Ateliers deMonaco while presenting their new creation at the recent 2016 Baselworld, the largest event dedicated to watches and jewellery.
Produced and assembled by the Ateliers deMonaco watchmakers in Geneva, the Tourbillon Oculus 1297 in Titanium is powered by its own in-house patented Tourbillon XP1 movement, which drives the hours, minutes along with the small seconds. With an average tolerance between o-2 seconds per 24 hours this calibre is one of the most accurate tourbillon movement in the world today.
The number 1297 of the Tourbillon Oculus pays a tribute to the ascent of the Grimaldi Family in the year 1297. When Francois Grimaldi seized the fortress of Monaco from a rival Italian faction. Disguised as a monk, he successfully led a small army into the fortress. The legacy of his daring victory is recorded on Monaco's coat of arms, which bears two monks brandishing swords with the lozenge pattern in the middle. The iconic and distinctive form of Ateliers deMonaco.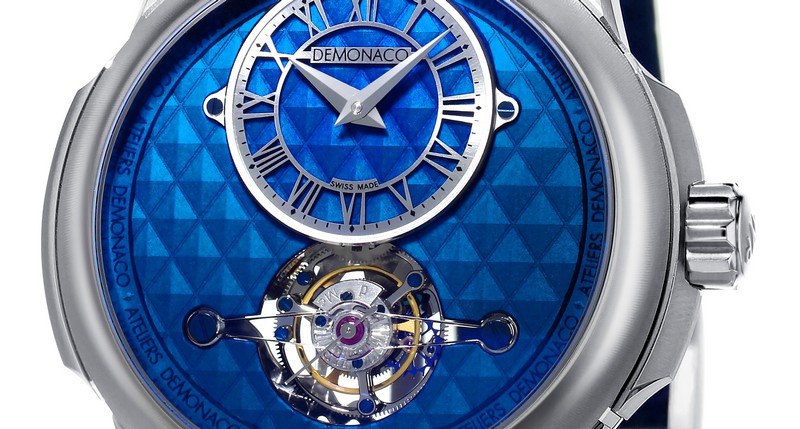 The Tourbillon XP1 provides technical performance and traditional watchmaking know-how with the sapphire tourbillon bridge; the hand engraved 22 carat gold rotor and the silicium escape wheel and lever.
The Tourbillon Oculus 1297 has a beautiful royal blue dial which has been embellished with relief lozenges. This particular enhancement of the dial is made using a 5-axis laser machine, an advanced technology which firstly heats and secondly melts the material to sublime it. The overall finish of the dial gives a voluptuous play of brilliance.
The royal blue alligator leather strap and the titanium-folding buckle add a unique lustre to this exceptional timepiece. The Tourbillon Oculus 1297 also comes with a grey dial fitted either in a rose gold or white gold case. Similar to every masterpiece, each model of the range is limited to only 88 pieces.