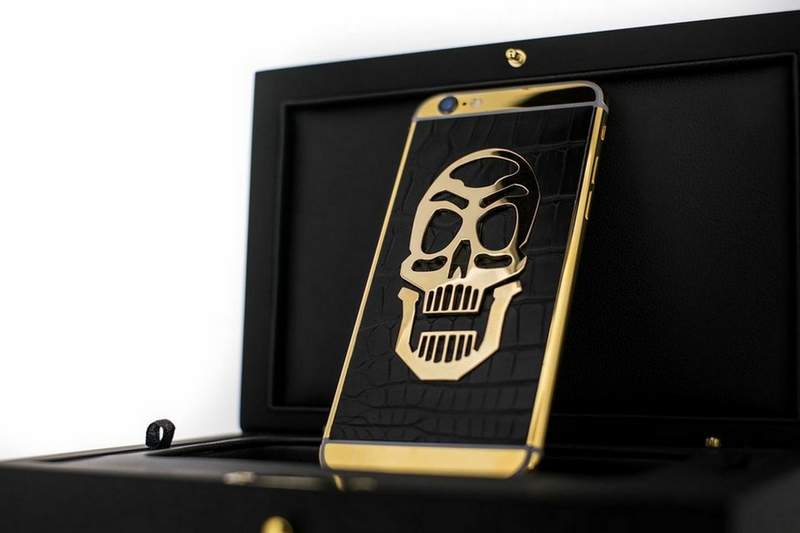 The world's most luxurious iPhone 6 collection was unveiled at 2015 Baselworld – The Watch and Jewellery Show by Golden Dreams, a Geneva-based luxury company renowned for creating the world's most luxurious iPhones.
The iPhone 6 is re-engineered by the Swiss company using carbon fiber, gold, alligator, diamonds, to name just a few materials available to embellish an iPhone 6 and 6Plus.
The iPhone 6 Desert edition with its genuine alligator back and 24 ct gold rim can be highly customized. The rim is available in all the luxury materials such as rose gold,
white gold and yellow gold. Golden Dreams offers a choice of over 150 colours of the finest luxury leathers such as alligator, shark and ostrich.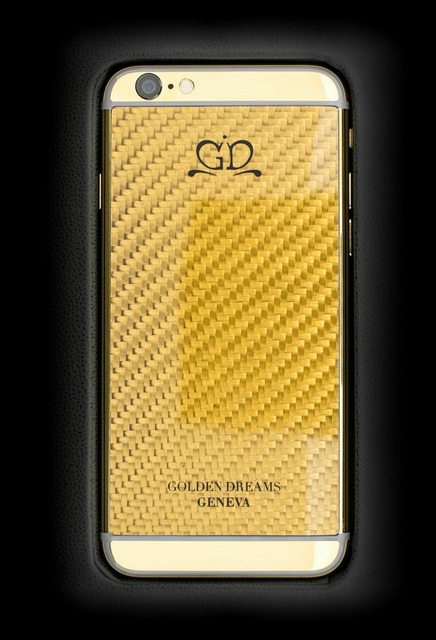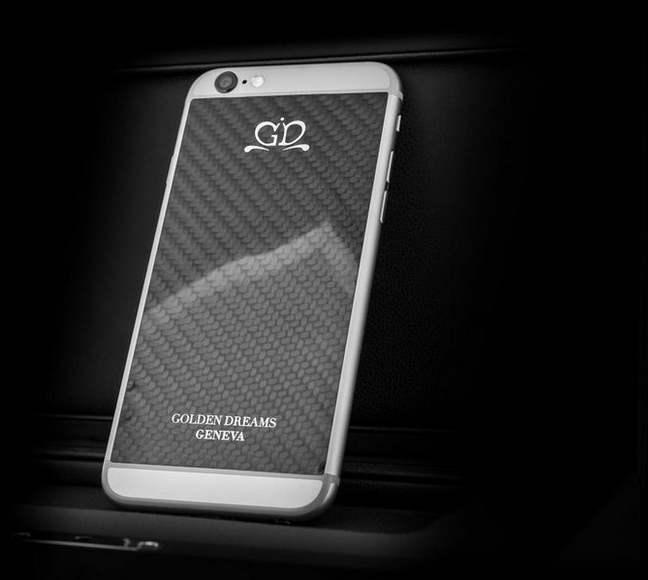 Carbon Fiber Edition:
The Carbon Edition iPhone 6 is re-engineered with a 4KB high-tech carbon back and the rim is embellished with a choice of gold or deep matt black. It is available with black, silver and gold carbon fiber. The ultimate Carbon edition the "carbon gold" is, as the name suggests, real carbon fiber coated with 99.9% pure gold. This process is in-house developed by Golden Dreams in Geneva.
Masterpieces Collection: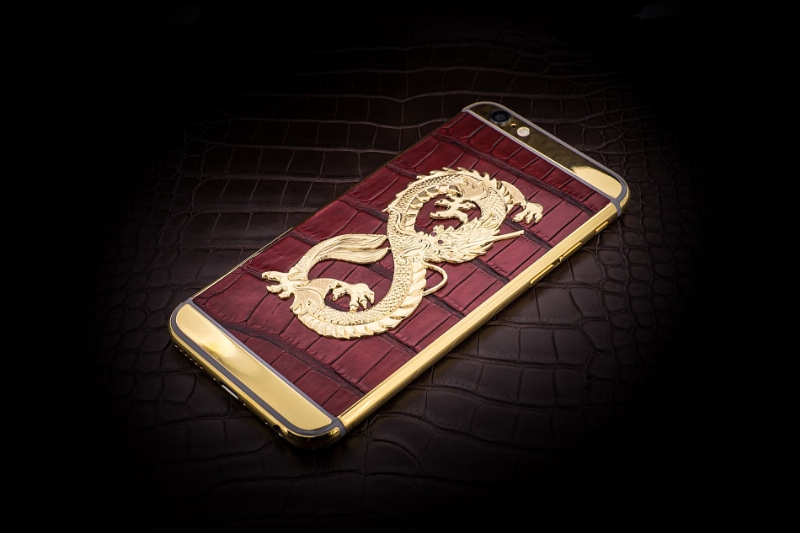 Swiss-made masterpieces – Dragon Edition:
The hand engraved Dragon Edition iPhone requires over 35hours of craftsmanship. The stunning 18ct solid gold, hand-engraved dragon is inserted on a beautiful alligator, complementing the ruby eyes to perfection.
Masterpieces Skull Edition:
The solid 18ct gold skull with a mirror polished finishing impresses with the fusion of premium alligator and the incredibly powerful skull design.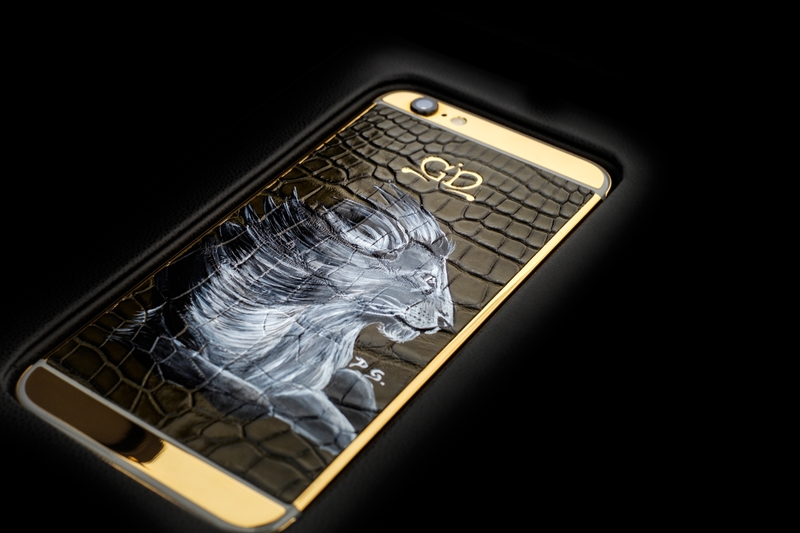 Masterpieces Hand Painted Edition – the fusion between art and luxury at its best
A range of hand-painted masterpieces using a specially developed paint. All the creations are hand-painted by a renowned French artist and all paintings are on demand.