Bernard Arnault is and remains resident in France for tax purposes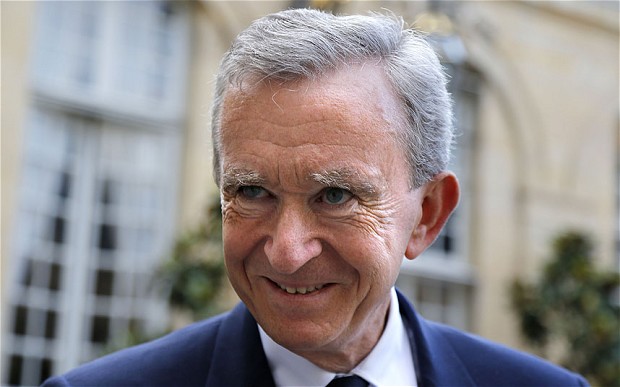 Despite the potential obtention of the French-Belgian double nationality, France's richest man and CEO of LVMH Bernard Arnault is and remains resident in France for tax purposes, luxury giant LVMH group announced in a press release.
Contrary to informations published in the international press, submitting the dual citizenship papers will not affect Arnault's determination to pursue the development of the LVMH Group and job creations in France which derive from it. Bernard Arnault applied for Belgian citizenship as French President Francois Hollande plans new taxes. Hollande has proposed a new higher tax rate of 75 per cent on earnings over €1million.
"I am and will remain a tax resident in France and in this regard I will, like all French people, fulfil my fiscal obligations," said the French business magnate and art collector. According to Forbes, Arnault is the richest person in Europe and the 4th richest person in theworld, with net worth of US$41 billion as of March 2012. He has also been named by Forbes as "the fashion person of 2011".
"Our country must count on everyone to do their bit to face a deep economic crisis amid strict budgetary constraints," he continued, adding that his bid for dual nationality was "linked to personal reasons" and began some months ago.
"The LVMH Group hires year after year several thousand employees in France and has done so for 20 years; it contributes significantly to French exports," said the luxury group in the statement.
Bernard Arnault, whose roots are in the North of France, maintains numerous ties with Belgium, be they on the personal and family level, or on a business level. His private interests (Groupe Arnault) has made multiple investments in Belgium and intends to develop them. It is in this perspective that Bernard Arnault has applied for French-Belgian double nationality.