What really makes a house well-furnished and fully liveable? Take a look at these game rooms by Vismara Design seen at 2017 Salone del Mobile Milano.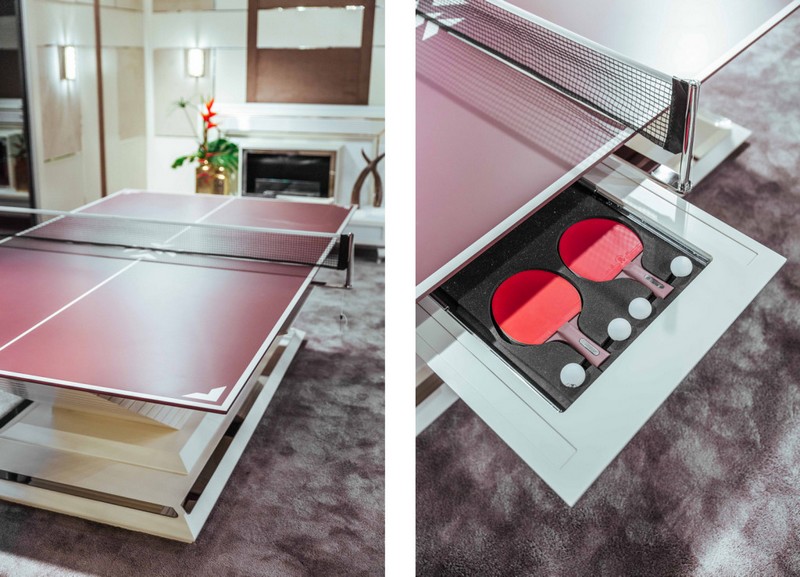 Italian experts from Vismara Design impressed the visitors at 2017 Salone del Mobile Milano with luxury eccentric products and cutting-edge ideas.
Vismara presented a game room that is fitted with everything needed to make one's own house a luxury entertainment hub. The concept draws inspiration from the American casinos, reinvented by Vismara following the Italian traditional style.
The home theater completes the environment, providing the space with a touch of cosiness and therefore gifting a full immersion in the concept of private entertainment.
The home theater keeps representing a trend undergoing continuous development and expansion; this year, Vismara Design gambles on chaise longue, comfortable small beds that make the entertainment experience unique. The new models are presented in combination with the already famous reclining armchairs, equipped with refrigerating cup holders and exclusive motorised bar armrests.
"It is now three years since we started to focus on private entertainment" explains Pino, Vismara CEO and designer; "the idea underlying the Luxury Entertainment collection stems from a simple question: what really makes a house well-furnished and fully liveable? The entertainment area, where to spend one's own free time with friends in the privacy of the house, brings the advantage to be entirely customisable according to the customers' needs and tastes. This is how the idea of creating a game room and a private home theater has originated, naturally and simply."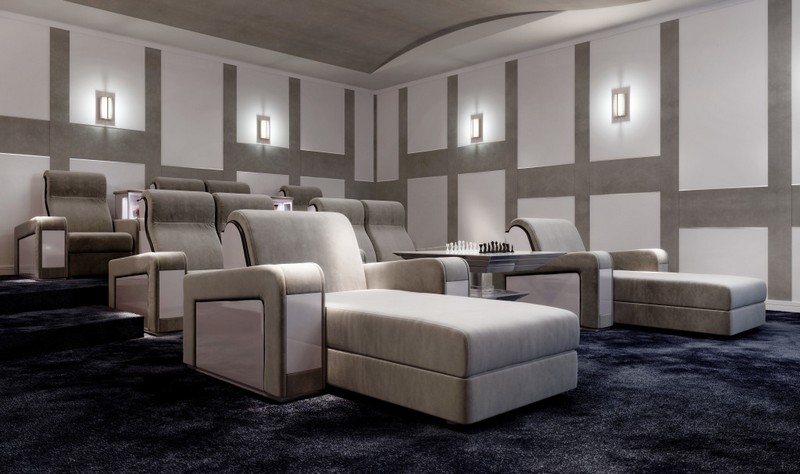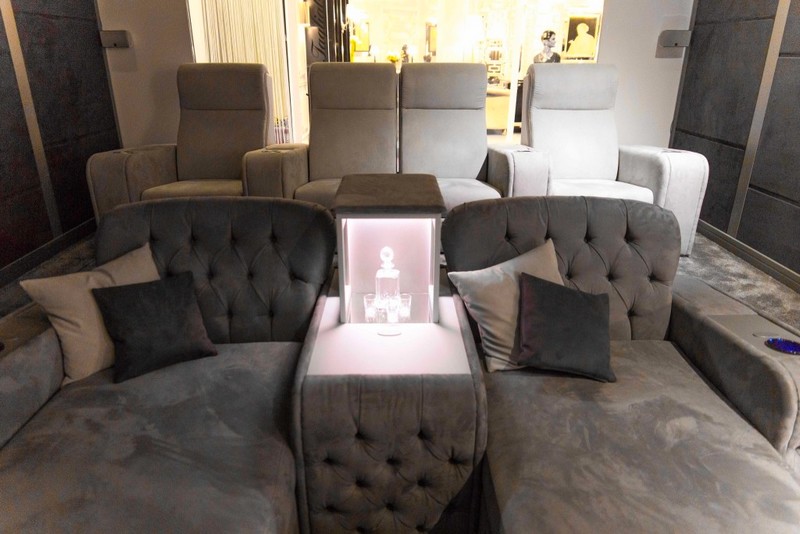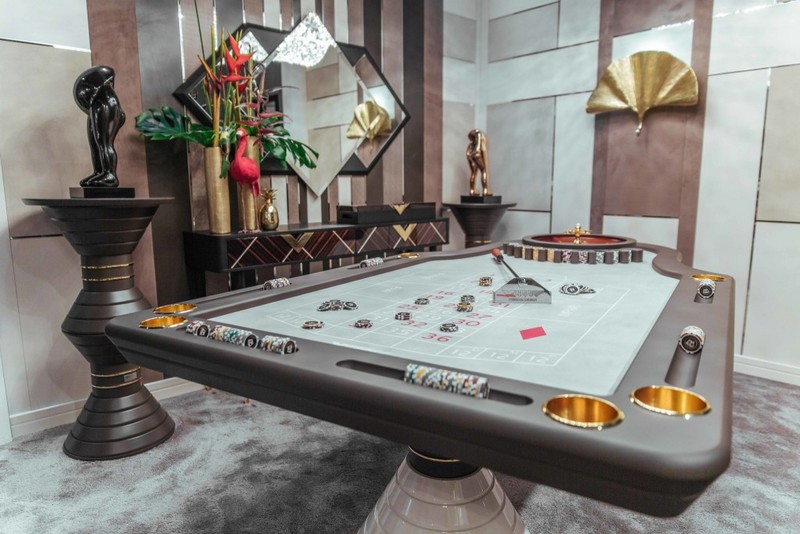 2017 new products complete Vismara's game room with the already famous game tables, such as the billiard and poker tables. A brand new product exclusively presented in Milan was the Ping Pong table, a unique design item with a hard-edged look and a double function: thanks to the net positioning and a set of professional accessories arranged into a specific inner drawer, an elegant meeting table can be turned into a Ping Pong one.
Crystal chandeliers, designed by London company Ventique, enhance the environment together with the precious sculptures carved by artist Anna Santinello.
Blackjack table is the new collection crown jewel: with its modern design and prestigious finishes, it dominates the environment with a bold but at the same time refined spirit. The professional cloth reinvents the traditional layout with accessories, such as sabot and the chips box, that make the product an essential element for the private game room.
Another long-awaited product, which has been really appreciated at the Design Shanghai exhibition and 2017 Design Week in Milan is the Mahjong table. Mahjong is a fascinating Asiatic strategy game, played not only in the East but also worldwide, that the company has decided to honour with a special table where oriental suggestions create a perfect liaison with modern western design. Its peculiarity consists in a complex mechanism, hidden inside the table, that automatically sorts the Mahjong tiles.