One of the most recognizable names in music is joining forces with one of the world's best-known manufacturers of crystal.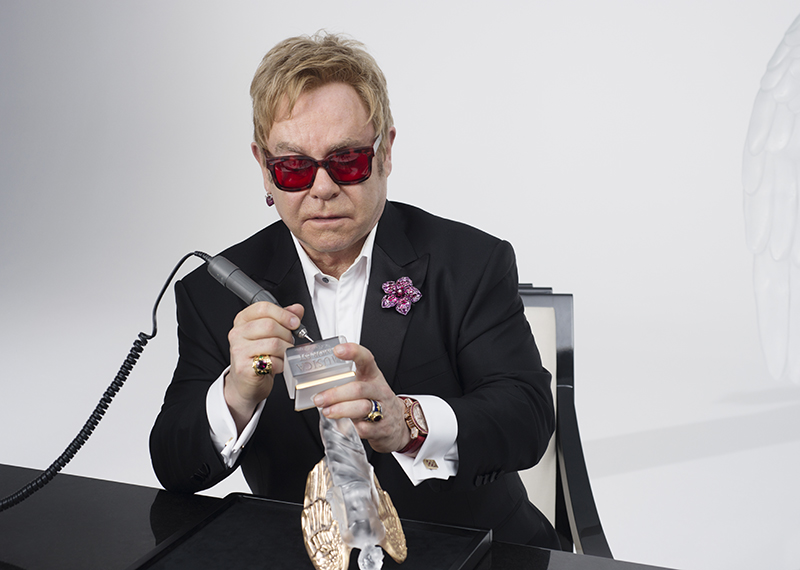 The Elton John AIDS Foundation and famous crystal manufacturer Lalique unveiled seven exceptional crystal sculptures, four of which will be auctioned off through Paddle8 online auction house and sold to raise critical funds to fight the global HIV/AIDS epidemic.
"For me, this partnership with Lalique clearly demonstrates the company's deep commitment to its role as a global
corporate citizen," said Elton John, founder of the Elton John AIDS Foundation. "We are proud to partner with Lalique
and Paddle8 to raise funds that will support important projects in the fight against AIDS in the Americas and in the
Caribbean."
Three pieces from the MUSIC IS LOVE collection are available at Lalique boutiques and select retailers. These pieces include the crystal angel, limited to 999 worldwide (priced at $1,800), the red crystal heart, limited to 499 worldwide ($1,800) and the clear crystal heart, limited to 999 worldwide ($1,200). 10% of the proceeds will benefit the Elton John AIDS Foundation.
The masterpiece of the collection, the unique Angel Cire Perdue in clear and red crystal, together with three additional unique special editions of the standing Angel and Heart, will be auctioned off by Paddle8 at the Elton John AIDS Foundation's annual Academy Awards Viewing Party on February 28, 2016.