The Ferragamo Family and Vogue's Lisa Love Host a Dinner Celebrating 100 Years of Ferragamo in Hollywood.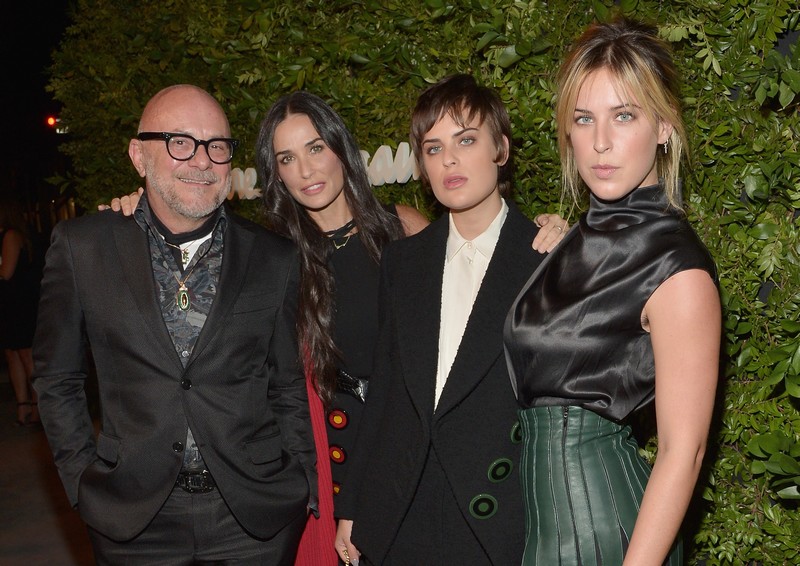 Salvatore Ferragamo, the Italian luxury fashion House, celebrated the debut of a design concept by renowned architect
William Sofield with the reopening of the Beverly Hills flagship on Rodeo Drive. The unveiling of the new concept,
inspired by Salvatore's years of innovation in California, marked a return to Hollywood, 100 years in the making.
Salvatore Ferragamo hosted an exclusive cocktail event with Fulvia Visconti Ferragamo, James Ferragamo, Creative
Director Massimiliano Giornetti, CEO Michele Norsa and architect William Sofield joined by an array of LA celebrities
and tastemakers including Demi Moore, Freida Pinto, Armie Hammer, Elizabeth Chambers, and Andy Garcia.
To celebrate Ferragamo's legacy in film, then and now, the evening was feted by next generation Hollywood including
Ethan Peck, Hopper Penn, Lydia Hearst, Tallulah and Scout Willis, Sasha Spielberg, Lorraine Nicholson, Ireland
Baldwin, and Dominik Garcia-Lorido.
Salvatore's shop played host to the elite of Hollywood's golden era. As a tribute to the consummate entertainer, guests enjoyed cocktails inspired by his original recipes in this newly reimagined art deco environment. A showcase of Ferragamo's original cinematic shoe designs, on loan from the Museo Salvatore Ferragamo, were on display for a limited engagement.
The Beverly Hills store opening also signaled the launch of 100 Years 100 Days, a digital platform celebrating the 100-year parallel stories of both Salvatore Ferragamo and Hollywood, offering daily posting of exclusive events, films, features, collaborations and shoppable experiences – over a 100-day period – at icons.ferragamo.com.