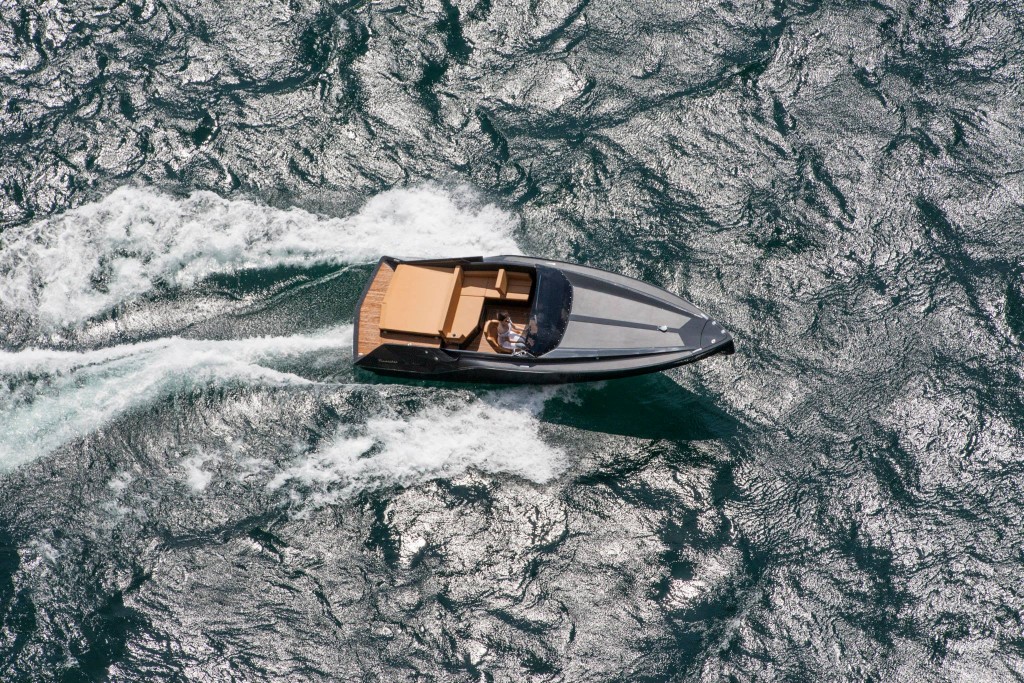 Frauscher Shipyard innovates small high performance day cruisers with the new Frauscher 747 Mirage. The boat was presented for the first time in public at the 2014 Ischgl Cart Trophy. The boating world will experience the 747 Mirage at the official world premiere in Cannes, at the 2014 boat show. First customer deliveries are scheduled for early 2015.
The name Mirage refers to an optical phenomena, as well as high-performance aircrafts, giving the boat a mysterious aura. While the exterior shows an uncompromising focus on dynamics, the cockpit is a revelation of diversity. Several very practical innovations profoundly increase the usability to a previously unknown level for small high performance day cruisers.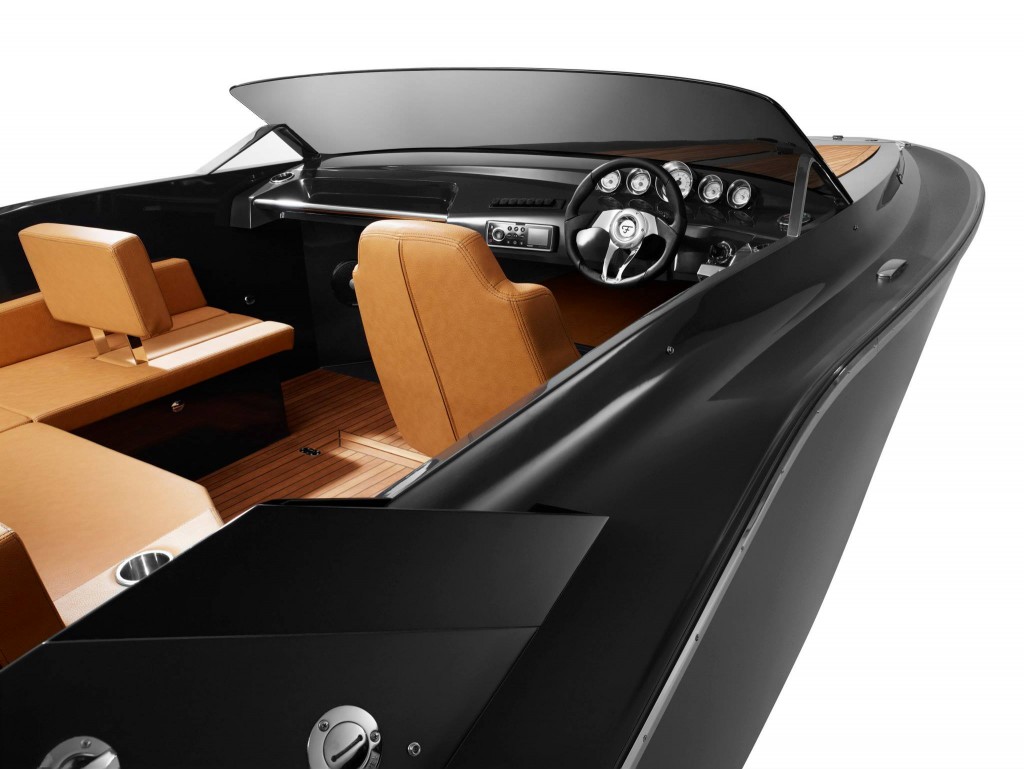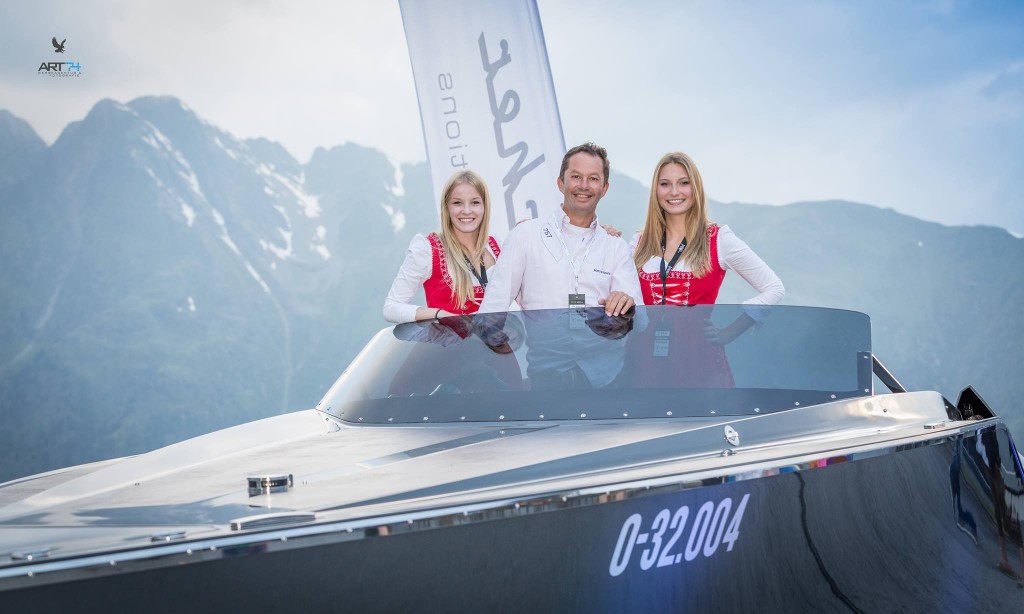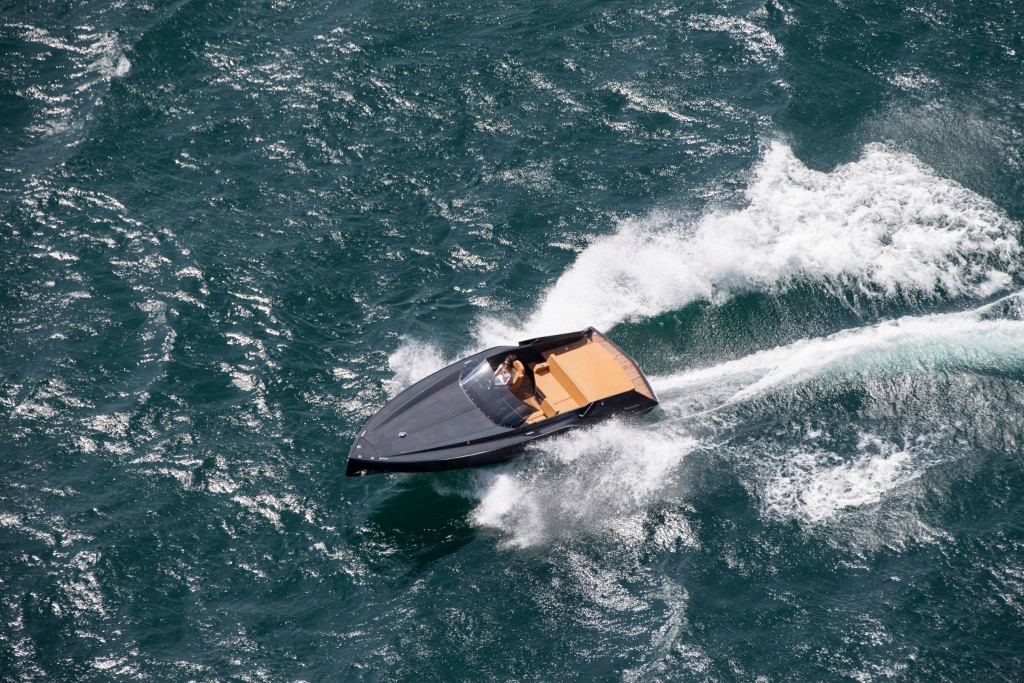 Frauscher 747 Mirage continues the approach Frauscher initiated with the previously launched 858 Fantom, both designed by studio KISKA, alongside hydrodynamic expert Harry Miesbauer. The features of the 747 Mirage are more radical however. Not only are they suggestive of supercar design, they also emphasize Frauscher's racing heritage.
"The 747 Mirage further differentiates the Frauscher brand with a strong design language that is distinct both in its sophistication and its clear link to automotive design. Classic Frauscher design features like the "Z" shaped split line are carried over, while the low nose, exaggerated feature lines and impressive side air intakes result in a design that is sophisticated, strong and supercar-inspired. In terms of performance and styling, there is
nothing like the 747 Mirage in its class." said Gerald Kiska, CEO KISKA.
"The hull lines of the Frauscher 747 Mirage feature a vertical bow with deep V front sections for a smooth ride in waves. The aft sections feature a slightly deeper V for a more sporty response in the curves. A lot of attention was paid to elongate the waterlines as much as possible to reduce resistance and increase straight line speed. Two additional spray rails were added right after the step to push the bow a little down in the high speed range, just to give it a safer feeling on the helm when pushing hard," explained Harry Miesbauer, CEO the studio /h/arry miesbauer yacht design.