eBay Style: eBay Joins with Xiu.com to bring global style to China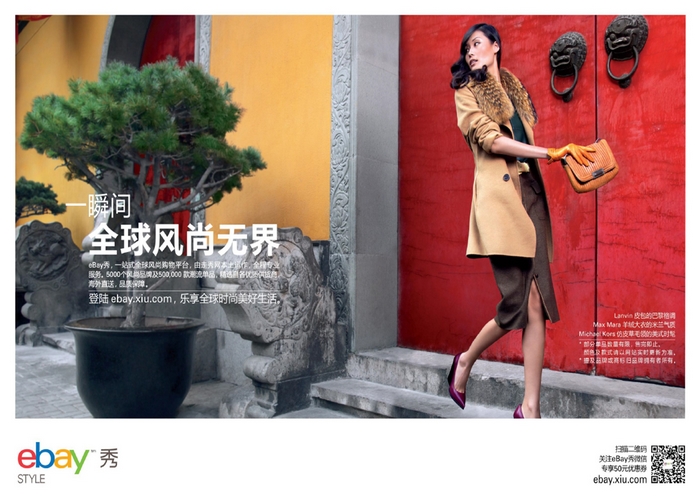 eBay, the world's leading online marketplace, and Xiu.com, a leading Chinese online fashion and luxury retailer, launched a localized online shopping experience, called eBay Style. The new venture aims to "bring the very best of eBay to Chinese consumers, particularly in fashion".
Through the partnership, Chinese consumers can access eBay's global selection, with Xiu.combeing responsible for handling all sales, logistics and customer service. In total, eBay Style will include up to 5000 brands in apparel, handbags and shoes, accessories, health and beauty and other lifestyle categories.  The Chinese fashion & luxury online retailer has become a major channel for both international brands' entry to China market and Chinese customers' purchases of overseas fashion products.
"Today, Chinese consumers are increasingly coming to eBay and we have seen a 40% year on year increase of goods bought by Chinese consumers navigating eBay.com in English. We believe that in the future Chinese consumers will use eBay as a passport to global Fashion styles, especially for leading women's brands and accessories, and menswear, because our broad selection of new, branded, and designer merchandise will be unmatched in China," said Melanie Tan, vice president for eBay.
eBay will support the launch of eBay Style in China with a brand marketing, public relations and social media campaign as well as new smartphone and tablet applications. The headquarters of Xiu.com is located in Shenzhen with approximately 800 employees. Investors of Xiu.com include KPCB and Warburg Pincus.