A free-spirited collection of strong, sculptural jewelry that makes a bold statement. Cartier is putting a twist on traditional sources of inspiration.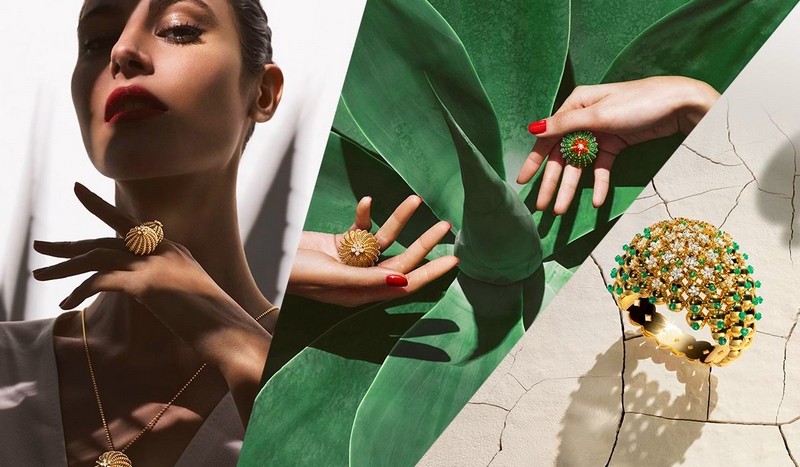 Cartier's perennial fascination with transforming nature into jewelry lives on. The French jewelry Maison reveals the secret beauty of some fascinating desert plants that we dare not touch, but observe from afar.
Throughout its history, Cartier has always been inspired by flowers in daring, colorful, and original ways. In fact, the house is inventing a new rebellious flower: Cactus de Cartier. The sculptural designs capturing the heat of the desert are adorned with emeralds, yellow gold, lapis lazuli, chrysoprase and carnelian beads. The new blooms are described as "rebellious and resistant, tempting and haunting."
The cocktail rings and cuffs are domes of textured gold with tiny flowers of precious stones and dewdrops of diamonds.
'We did consider other flowers but we liked the reality of the cactus because you can find beauty in reality – it can be realistic and imaginary at the same time, and as a house we are not afraid of reality,' explains Pierre Rainero, Cartier's Image and Style Director.
'We were very sensitive to the fact that the flower is sensual but at the same time it is "piquant", spiky, unapproachable,' added Rainero, 'that fiery, unexpected character is all part of the attraction for us.'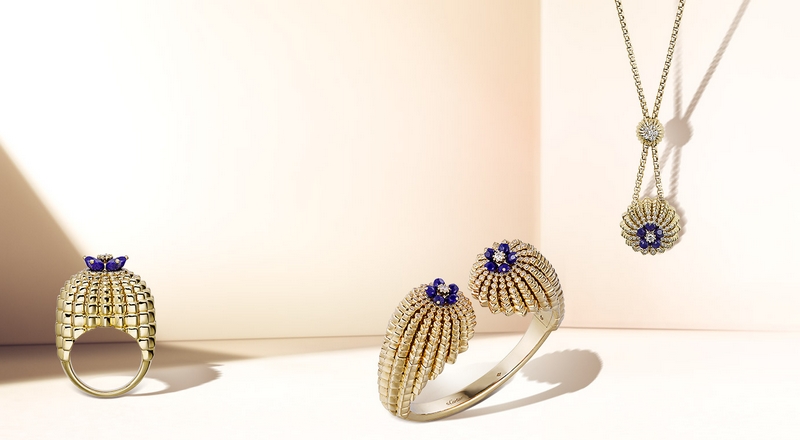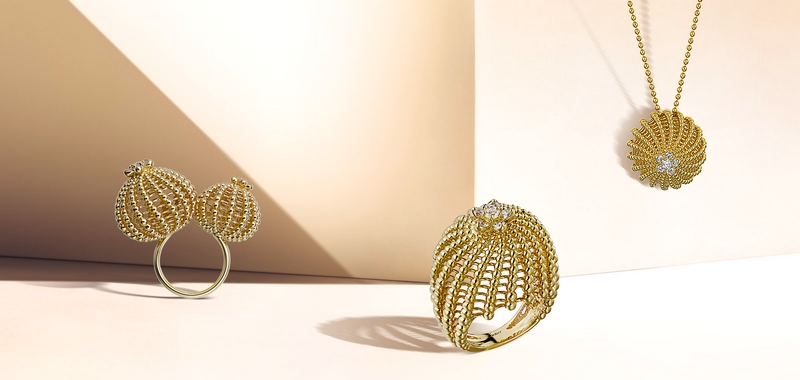 Cactus de Cartier ring, 18K yellow gold, lapis lazuli, set with 55 brilliant-cut diamonds totaling 0.28 carats.