David Beckham continues to challenge the notion of what it means to be "masculine". Merging David Beckham's legacy of new looks with British barbershop culture and applying the technical expertise of L'Oréal Luxe labs, the HOUSE 99 product line has been engineered over the last two years, to create an all-new grooming brand.
David Beckham unveils the launch of his first global grooming brand, HOUSE 99, a collection of 21 products "to conquer every style ambition." The highly anticipated launch was created by David Beckham in partnership with L'Oréal Luxe to provide the tools men need to experiment with their look in order to express their own evolving style and unique identity. HOUSE 99 takes a holistic approach to grooming, merging British barbershop culture and style with hair, skin, beard and tattoo creativity to build a home for every man's next look.
The word "HOUSE" reflects David's goal to build an inclusive community of grooming aficionados, to share style tips and recommendations in order to conquer every look and inspire new creations. The number "99" which he has tattooed on his hand marks a momentous year in both his personal life and career. He married Victoria, his eldest son, Brooklyn was born, and Manchester United won the treble.
In addition to shaping every detail of each product in the range, David also personally appointed some of the best names in the grooming game to collaborate with HOUSE 99, including, master barber Fabio Marquez (from Figaro Barbershop in Lisbon, Portugal), providing professional guidance and dynamic content for the brand's own digital platform.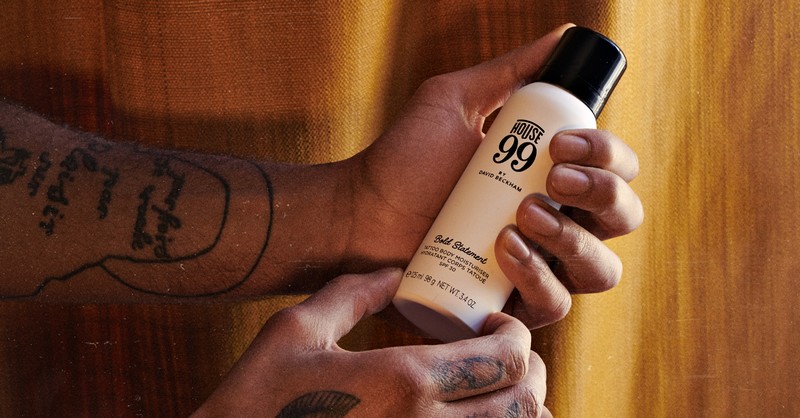 "House 99 is the home to your next look," says David Beckham.
Notoriously experimenting and reinventing his own image, the London-born footballer, historically made caring about your style and changing your look acceptable amongst men. Driven by this desire to revolutionize society's take on grooming as part of modern masculinity, HOUSE 99 was built with the ambition to offer exceptional innovative formulas to men who are not afraid to explore their own unique style and express their identity.
"I'm so excited to finally share House 99 with everyone around the world! For me, grooming is not only about how you look, but how you feel. It's about being comfortable, trying new things and shaping your next look. I created House 99 to give people the inspiration as well as the right products to experiment and feel completely at home doing so. House 99 is here to support men, to give them the tools they need to create whatever look they are going for. Welcome to the house," said David Beckham, Founder HOUSE 99.
For David, it's all about a holistic approach to his daily style regime, focusing on hair, beard, skin and body. His current HOUSE 99 must-haves include: Seriously Groomed Beard & Hair Balm, Smooth Back Shaping Pomade, Greater Look Face Moisturizer, and the Bold Statement Tattoo Body Moisturizer SPF30.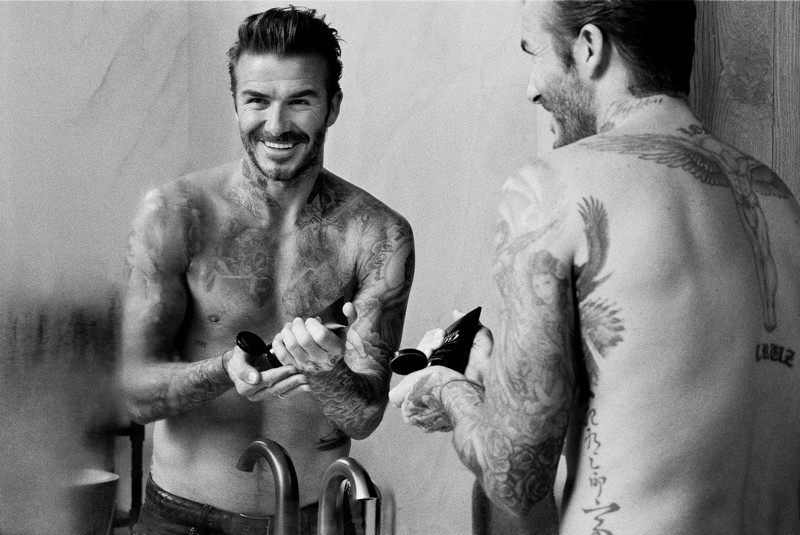 Inspired by David Beckham's current long-haired look and his full beard from 2015, Seriously Groomed Beard & Hair Balm is a lightweight styling agent adding structure and nourishing hair and beards for a disciplined and conditioned look all day long. The Smooth Back Shaping Pomade gives hair the perfect amount of hold with a natural-looking texture. Also directly inspired by David's own day-to day routine, the product is designed for men on the move, humidity-proof and sweat resistant. Loaded in hydration, the protein-rich spirulina and quinoa extracts from the Greater Look Face Moisturizer smooth and energize the skin reducing shine and enhancing natural radiance.
With over 40 different designs and a new one emerging every year, David knows the importance of protecting and maintaining his ink- work. The spray moisturizer Bold Statement Tattoo SPF30 is easy and fast to use, leaving skin supple and leaving no residue. The protective SPF 30 blocks UV rays to preserve tattoos original colours and enhance brightness.
This new grooming brand will launch in the UK, exclusively at Harvey Nichols, on February 1st 2018.