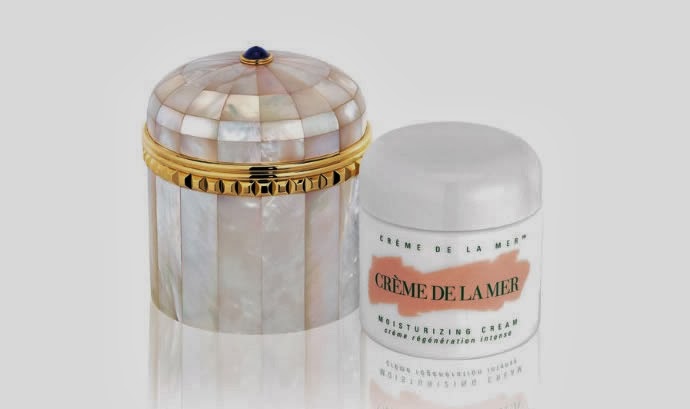 For this holiday season, the coveted Crème de la Mer Moisturising Cream, one of the most expensive skincare products, has a limited-edition mother-of-pearl case, a stunning collectible encapsulating beauty and elegance. Maintaining a cult status for a decade, Crème de la Mer collaborated with legendary jeweller, Boucheron, to create an impeccably crafted jar is embellished with Boucheron's signature "Clous de Paris" motif and finished with a blue cabochon, evocative of the sea.
With only ten numbered jars in the world, the $20,000 Boucheron case features a vermeil plate engraved to identify each unique piece.
Born from the sea, the iconic cream that inspired a cult following helps transform the look of skin, diminishing the look of lines, wrinkles and pores for a firmer, virtually ageless appearance.